Engineers take note, this is a great example of KISS engineering A BART RT caught my eye earlier today showcasing one of BART's often overlooked...
After five years of reckless neighborhood driving, enough was enough. Earlier last month I learned about a small claims court case in Carlsbad, California involving...
When a stranger ran into Dixon's truck, his instincts kicked in Orange County resident Otis Dixon shared harrowing dashcam footage (July 24, 2021) showing him...
This advice works for neighbors parking in front of your house, too There are unwritten rules of courtesy in American neighborhoods where you don't park...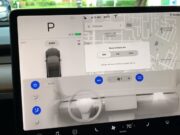 How Teslas and most EVs keep your car cool probably won't slow you down If you drive an underpowered car with an automatic slush...
Ford says you can't tow anything with a Mach-E and here's why. We know Ford for its "Built Ford Tough" mission statement backed by rigorous...
The trend sees final production numbers for the Honda Civic Type R stopping around 50,000. The Honda Civic Type R went through 20 years of...
Kimiai's case is slowly making its way through SF Courts. It's been several months since SF Bay Area Uber driver Subhakar Khadka was violently...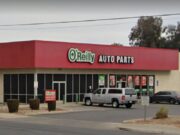 Executive Summary O'Reilly Auto Parts is an aftermarket automotive parts retailer servicing a large majority of car makes and models. O'Reilly makes money via product sales....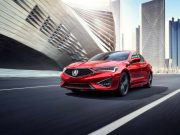 An Acura insider says we won't have to wait much longer Earlier last year, an Acura powerpoint presentation was leaked with the brand's rough timeline...