An actual CHP 11-99 Foundation board member gives the definitive answer, and it's not what you think. You've often seen cars in California with a...
Here's the list of aftermarket Catalytic converters for the Toyota Prius that are also CARB compliant Regardless if your Toyota Prius's catalytic converter was stolen...
...and this is the lighter fine from an original $180,000 Earlier this month, the Environmental Protection Agency fined Fort Lupton, Colorado-based tuning shop PFI...
Honda discontinued the Honda Clarity Fuel Cell, Plug-in Hybrid and Electric for these obvious reasons Honda announced earlier today (June 16, 2021) they are killing...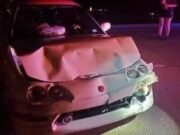 The auction is now voided, and BAT refunded the winning bidder Imagine sealing the deal on a close to record winning bid for a car...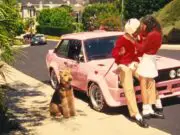 Tyler, the Creator is Mr. Steal Your Girl with this rad ride, teasing "Call me if you get lost." Earlier today (June 14, 2021) Tyler,...
If you're in the market for Falken Wildpeak A/T3W's, these cheaper alternatives are worth a second look. When it comes to an off and on-road...
Thankfully, no one took a piston to the noggin. Crowds at the dyno expo at Lucas Oil Raceway next year will most likely wear face...
While those who knew him are honoring his life, many are reminding friends to take care enjoying their cars on public roads WVSN 7 reported...
Would it surprise you to learn WTF1 means two things? If you're a fan of Formula 1 chances are you've heard the of the...