"I was supposed to receive two sets of automotive harnesses but instead received two tupperware of marinara sauce." Bandonillo told the USPS. Does a bowl...
Karma was on the truck owner's side, providing him all the info he needed to send to the police. Minnesota man Suewa Vang took to...
Compared to some OEM options, the Starfire Solarus AS tire costs half as much, but are they worth the cost savings? Earlier this month I...
A DNF race attempt a few days before set Burt up to be the first person on scene of what could've been an accident...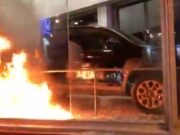 Demonstrators are protesting over the fatal shooting of 20-year-old Daunte Wright Some shocking photos, videos, and witness accounts are streaming in all over social media...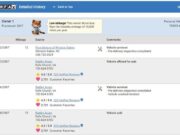 When you find out about this developer trick, you'll never see progress bars the same again. In a now-deleted Reddit Thread from earlier today (Apr....
Chassis control is a suite of Nissan technologies designed to deliver a more confident, fun,& comfortable driving experience. I recently enjoyed a week-long rental...
The first of many crashes at the end of a Cars and Coffee signals the beginning of Spring. The pandemic stifled a lot of Cars...
Future material science engineers, take note! When Meguiar's announced a consumer friendly lineup of Hybrid Ceramic spray-on waxes, me, the average joe car detailer who...
Affordable, lightweight & able to hold between 3,000-4,000 pounds each ramp, RhinoRamps are popular vehicle supports for the DIY garage. Properly lifting a vehicle...