Since verifying the van's ownership history was taking longer than expected, Sacramento police threw cuffs on the van driver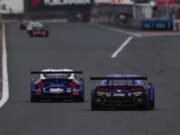 Both the Kunimitsu Raybrig NSX and KeePer Tom's Supra were running nearly on empty tanks on the last lap
Not only did he destroy his car, he wrecked into another car, too. An Austin, TX based valet...
You'll have to pay to play but you can get fresh EM1 wheels straight from your Honda parts department.
Don't confuse these Cinturato P7s for the newer, more expensive Cinturato P7 All Season Plus IIs. Walmart currently...
He should've used his burbling cam and Flowmaster money to pay off his bank loan This 2008 Pontiac G8...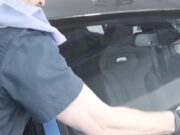 If you clean your car's windows and constantly get streaks, it's a lot simpler than you think. You're overthinking it.
The injuries were so serious, a Medevac flight had to be called in After four-years of Cleetus and Cars...
Sure, you can buy a U.S. Spec TSX, but get a little risky and you can drive this 220 HP JDM Honda...
While disconcerting that your steering wheel jerks violently from side-to-side, the solution is an easier fix than you might think