It took a whole squad of police cars to safely lead this three-wheeled Corolla off Highway 101. Asian advocacy page JackFroot shared several user-submitted videos...
It takes a specific kind of person to finance a Nissan Altima. Think of bad drivers and their cars, and Nissan Altimas consistently rank at...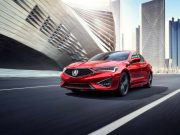 It isn't introduction, international, or Integra like people think. The dawn of a new generation Integra marks an important change in Acura's naming convention, the...
Priced upwards of $1,000+, these dealer add-ons are often unnecessary but unavoidable. You've found the car you want in the right trim level, color, and...
Social media fires back, calls this statement racist Social media, you can get a message out to your fans instantaneously. The problem or revealing nature...
The Integra Prototype shares a design detail with old-school Ferraris A new generation of Acura performance is here and, to give the motoring world...
Reliable & with 9.6 inches of ground clearance, Seidel's future ride might be a pro-marathoner's ideal daily driver. Earlier this week, just days after her...
That liked Tweet wasn't the only ones liked that make you scratch your head. Whoever is running Elio Motors' Twitter account should probably confirm they're...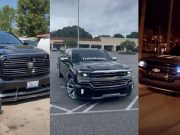 This is what your friend is referring to when he calls his truck "La Mamalona." A heads-up: Filipino-American here writing about Mexican American slang. Please...
Here why your car might feel more responsive with what feels like extra power after filling up with Chevron gas Everyone knows Chevron gas is...