Runners-up include a kayak, dog kennel, and more than one rolling cooler One teen in Chaffee, Missouri went above and beyond during Chaffee Junior/Senior High's...
Here are steps you can take beyond flagging possibly fraudulent posts. Craigslist remains one of the most popular places to list a used car. Because...
Once you notice it, you'll see it everywhere fast food drive-throughs operate Exit a McDonald's drive-thru and, within 20-30 feet of the drive through window,...
You're more likely to ruin your engine squeezing Heinz down your filler tube. An ad for an EcoChip OBD2 device is making the rounds showing...
It's a workaround to comply with certain state regulations. Look at certain Volkswagens, like this 2022 Golf R below, and you'll notice a piece of...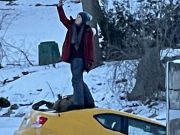 This Manotick resident turned rescuer described in detail how ungrateful she acted immediately after her rescue. By now you've probably heard about and seen videos...
This accessory came standard for MY 1986-1987 Acura Integras. Scrolling through interesting Craigslist ads in California like one does on the weekend and I came...
Some car enthusiasts spend more on a major repair or a set of used wheels, let alone an entire car. Browsing Craigslist for fun cars...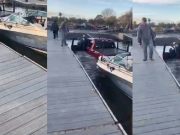 You could feel the panic set in as strangers rushed to help him out Fishing enthusiast and Instagram user @BigBoyBass_CA recently shared his most popular...
It turns out, they're not technically chips at all. If there's one habit Han Seoul-Oh, played by Sung Kang, from The Fast and the Furious...