Looking for a gift for a car enthusiast who likes Crocs that can take a joke? Scrolling through my friend's Instagram stories and I...
They thought they got away with fraud until the dashcam owner stepped out and told them the bad news. If you don't have a dashcam...
Not only is this mini-excavator extremely tiny and super cute, there's an EV version, too. Think excavator and large, earth moving machines that scoop tons...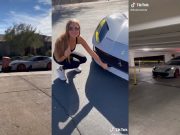 Real "Oops, sorry. I'm an asparagus" energy. You'd think insufferable car TikTok peaked with that one Maserati guy, but Arizona based TikToker Cassidy Campbell might...
Do you think Mazda's password was "zoom zoom?" Earlier today, someone managed to hack into Mazda's Instagram account and quickly posted up an Instagram story...
Apparently police blamed "you guys" or the collective car scene as the reason for initiating a mass stop. Car enthusiast and LA County resident Dorian...
What would you do with a Dodge Viper engine...or 10? "Dodge Viper Buy & Sale, Cars Parts, & Info" Facebook group member Timothy Kyle Bomar...
This is how a RAV4 that normally MSRPs for $26,350 quadrupled in price Earlier this weekend, a window sticker on a 2021 Toyota Rav4 Prime...
SFPD were not playing around San Francisco police sprang into action responding to reports of another smash-and-grab robbery, this time at a Louis Vuitton store...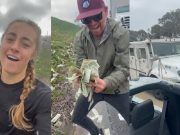 Here's why finders keepers is not an actual defense. Earlier yesterday (Nov 19, 2021) an armored truck spilled bags of cash onto interstate 5 in...