Rumors of a Honda S2000 successor have been mostly squashed but that doesn't stop them from popping up. According to this latest one, a Honda S2000 successor will be here by 2019.
It seems like rumors of a new Honda S2000 will never die despite the fact that Honda's own CEO has said that there are no concrete plans at the moment. But this one's new! According to our motoring friends over in Japan, Response.JP in their latest rumor that they claim has a credible source they dropped earlier today (Nov. 28, 2017) their scoop agent in Europe says that Honda is planning for commercialization of a Honda S2000 successor by 2019.
Two years from now seems to be a plausible year for a successor as that'll mark ten years since Honda discontinued their RWD sports convertible.
Reponse.JP does cite the fact that Acura trademarked the name ZSX back in 2016 with a couple of real-life prototypes roaming around California, making a couple of appearances at auto shows. But it was recently found out that this Baby NSX was meant only for the screen, included in the Vision Gran Turismo lineup of the Gran Turismo driving game series.
Just a few days before that, I reported on the fact that Honda's CEO did admit that if there was enough interest from enthusiasts and if the numbers made sense, he would consider a new S2000. Apparently, that news hasn't made it yet to Japan.
Despite that, Response.JP went ahead and drew their own rendering of what their Honda S2000 would look like given the ZSX that showed up in Gran Turismo. It looks like they've added slightly more chrome to their rendering.
In order to drum up support for a Honda S2000 successor, it looks like the largest petition circulating already has slightly over 2,200 signatures as of this writing.

Honda did make it clear at the 2017 Tokyo Motor Show that they will seriously focus on EV vehicles, introducing their Urban and Sports EV Concepts, both sharing the same platform.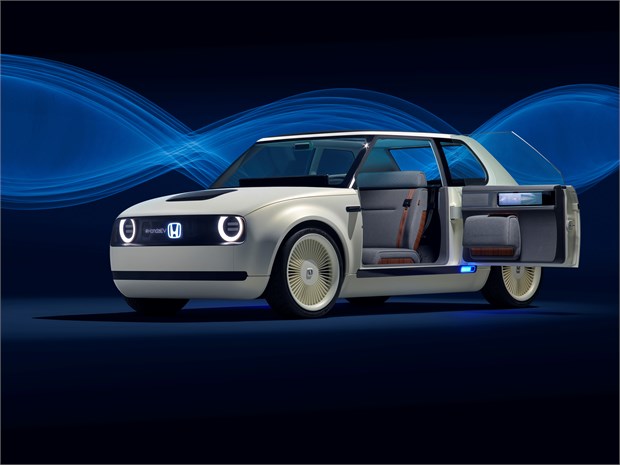 If Honda did make a successor to the S2000, unlike their NSX, it would have to deliver that same pure driving experience so valued by S2000 owners while incorporating the tenets of its high-revving engine translated to some sort of hybrid platform (or possibly all-electric.)
Most every enthusiast wants a new S2000. But I also can see that it has to make financial sense. That makes me think this rumor is dead before it got rolling.