You'll have to pay to play but you can get fresh EM1 wheels straight from your Honda parts department.
Until today, I thought all the 1999-2000 Honda Civic Si wheels have already been made and, except for a few spare sets stashed away in a dusty corner of Honda's parts warehouse, they weren't making them anymore. Well, I was wrong.
According to a Kosei Wheels USA employee who popped up on a social media group dedicated to rare and uncommon wheels, not only did he confirm Kosei's Ohio plant still makes 1999-2000 Honda Civic Si wheels, he snapped shots as proof.
Check out those two photos below.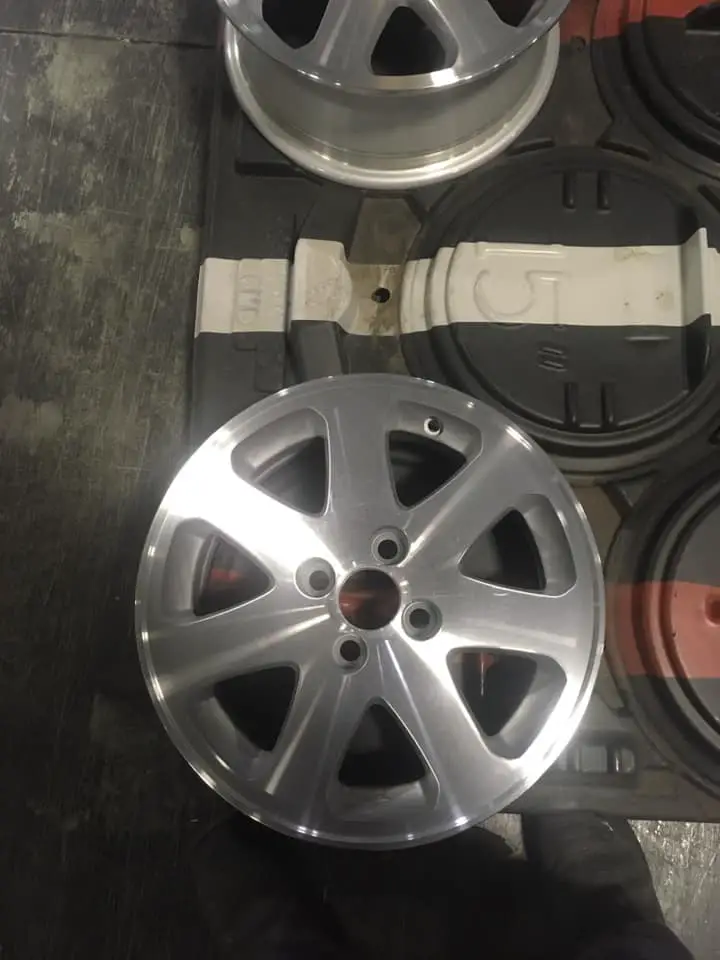 If you're like me, I assumed Kosei wheels were made in Japan and, except for the infamous K1 and a handful of other wheels, their glory days were far behind them. Not so.
A quick Google reveals Kosei is actively making automotive and motorcycle parts for aftermarket and OEM markets with 14 international operations (factories and HQs included) in Japan, Hong Kong, China, India, Thailand, and the United States.
Kosei has a serious factory in Saint Mary's, Ohio, it's 400,000 square foot factory employing over 200 employees with a production output of 60,000 wheels a month.
Situated strategically from Honda's Ohio manufacturing plant, Subaru's Indiana plant and, hours from Nissans manufacturing facilities, Kosei makes wheels for all three. Here's all the wheels the OEM wheels the make in Ohio for new cars below.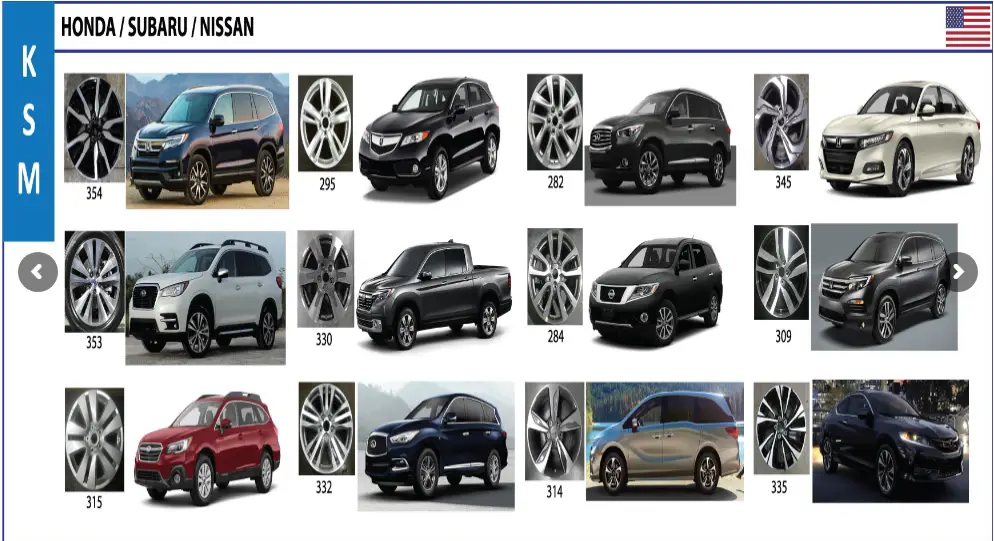 It looks like Honda has not discontinued the 1999-2000 Honda Civic Si wheel and, by request, will manufacture new spares. Photographed above is an order for two wheels.
Keep in mind, the official part numbers for these EM1 wheels is 42700-S02-A21 and not 42700-S5D-A61.The latter is for 2003 Honda Civic EX Coupe wheels which, while they might look identical at first glace, have a painted finished as opposed to the EM1's machined finish. Here's an EM1 and 2003 EX wheel side-by-side. Only a true Honda head can spot the subtle difference between the finishes. Can you spot which is which?
The EM1 is on the left.
While there are dozens more OEM wheels you can find that Honda has not discontinued, other iconic wheels like the Acura Integra GSR 6-spoke alloy (A.K.A. GSR Blades,) are.
Why Honda still makes EM1 wheels and not GSR blades, your guess is as good as mine. Perhaps Honda is onto the resurgence in popularity for these rare rides and is continuing to support factory parts to keep these cars alive and well.
Priced at $234 each ($50 core charge included) these wheels are not cheap. Realistically, if you had a damaged Si wheel, you could technically turn that one in and recover a core charge but, more than likely, these new wheels are being bought by restorers or dedicated owners.
If you're one of those Honda heads who wants to achieve the perfect build, close to a grand on mint wheels is, as of this writing, just a phonecall away to your local Honda parts department.