NASA's Mars Perseverance Rover does use zip ties and they're shockingly similar to the ones you buy at Lowes.
NASA's Mars Rover is getting a lot of attention and, after travelling seven long months in space, rightfully so. However, once HD shots taken by the Rover itself started beaming back to earth, car enthusiasts noticed a familiar part on this $2.4 billion endeavor, several cable ties (better known as zip ties) bundling wires on the Rovers exposed exterior.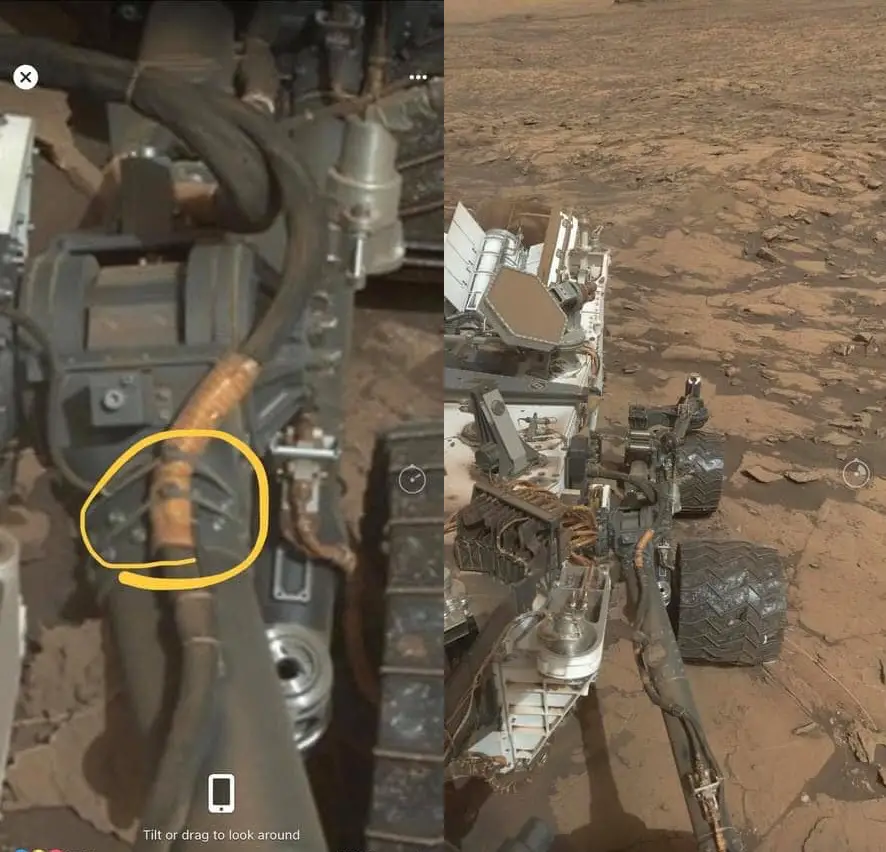 And according to ABB, the world's leading manufacturer of cable ties, in a press release earlier this week, they proudly confirmed they supply NASA with the not-so-special cable ties for use on the Mars 2020 Perseverance Rover Mission. These Cable Ties are slightly different. But yes, the NASA Mars Rover uses cable ties, aka zip ties.
"The business known today as ABB Installation Products has provided products to the space program since 1973, and Ty-Rap cable ties are in continued use on the still active NASA Curiosity rover and were previously used on the twin Spirit and Opportunity rovers."
ABB installation products, if you didn't already know, is the original patent holder for the "Cable bundling and supporting strap," whose spinoff, the zip tie, is ubiquitous in most household garages and shops around the world.
ABB does not make these Ty Rap cable ties from your bog standard nylon or plastic.
"Made of Tefzel ETFE (ethylene-tetrafluoroethylene) resins, high-performance Ty-Rap cable ties are melt-processable copolymers tested for physical durability and resistance to chemicals, UV, extreme temperatures and 2,000 times more radiation than nylon used in standard cable ties. The 7-inch ties are made at the ABB Installation Products Caribe facility in Vega Baja, Puerto Rico."
But, by and large, the ratcheting mechanism and overall design is 100 percent similar to the same cable ties (or zip ties) you can buy at Lowes.
If you wanted, you can even get a pack of 50 on Amazon delivered next week.
$2.4 billion, not to mention the time, resources, and hope of thousands of NASA employees (nay, the world) is a lot to trust to simple cable ties, but they're honestly the right part for the job.
Simple, tough, affordable, and readily available, NASA couldn't do a better job than the Ty Rap Cable tie.