This was no ordinary R34, this one was a ground-up restoration.
Press "F" to pay respects mates and pour one out for a true JDM build. According to two photos posted on the Nissan Buy, Sell, Swap NZ Facebook group earlier this weekend (Feb 27, 2021) a sleepy Suzuki Swift driver careened out of her lane and crashed into a parked car on the side of the road of Mission Bay Beach, Aukland New Zealand. This was no ordinary parked car, this was a priceless 2000 Nissan GT-R R34 fully restored from the ground up.
Check out both photos below including one video posted in the comments.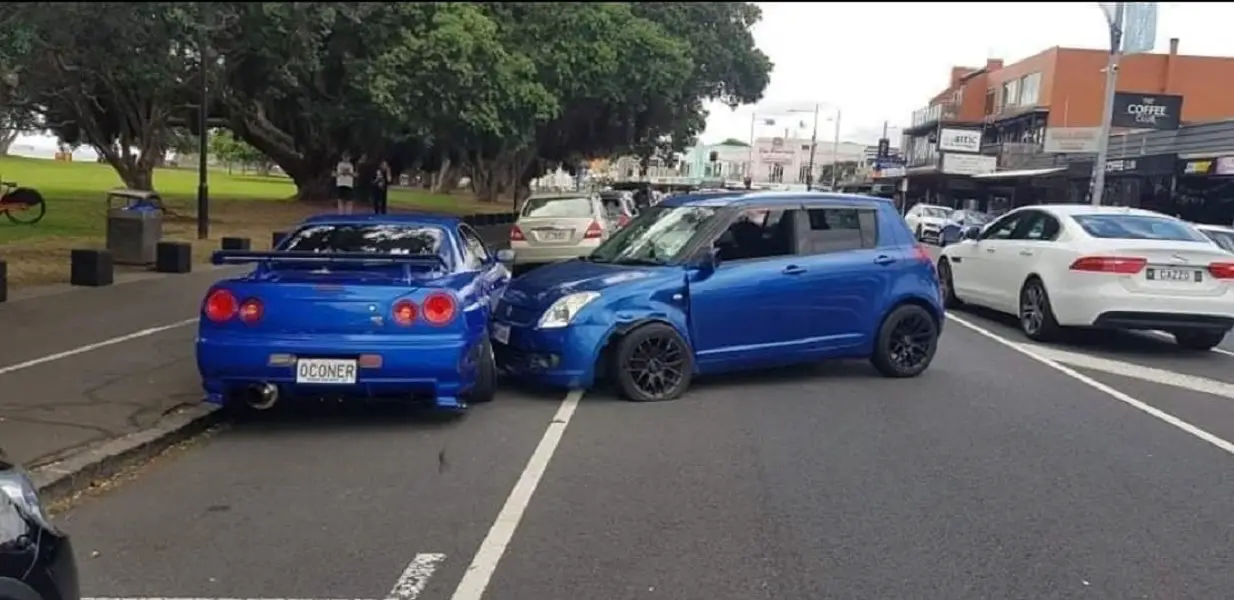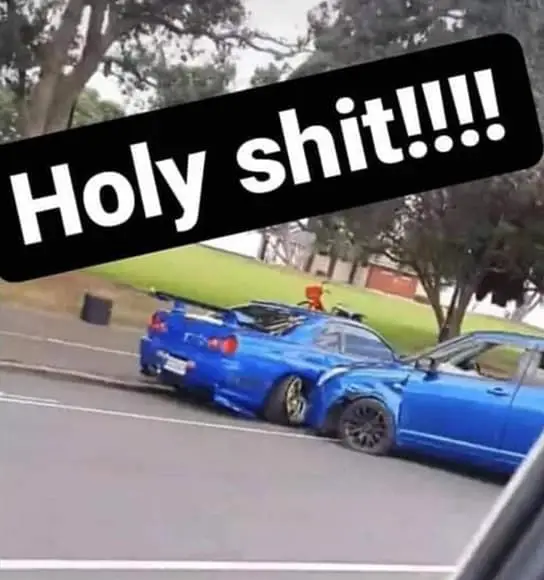 As these are just Facebook photos, one of them an Instagram story, there isn't an official story. But, according to Gustavo Viana in the comments.
"Heard the Suzuki driver fell asleep on the wheel in the middle of the day."
No word if the Swift driver ended up being OK but, as they say, no news is good news.
Here's where the crash went down on Google Maps. As you can see, it's tight goings for traffic going in either direction. With parked cars on either side, one turn of the steering wheel in a moment of distracted driving is all it takes to wipe out.
As mentioned, this is no ordinary build. Several people in the comments mentioned how they had this exact R-34 posted on their bedroom wall. An article from The Motor Hood provides a lot more background on this one-off build.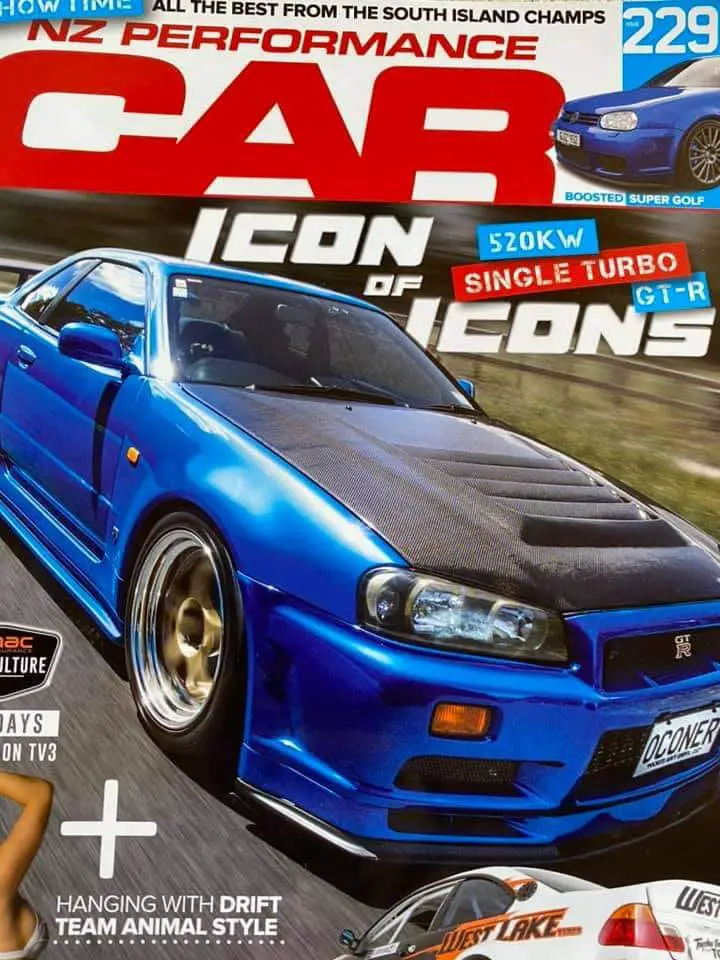 Its owner, Kavish Latchman, is a true gearhead and car aficionado. Cutting his teeth on a turbocharged Mitsubishi Galanta VR-4 and Nissan GT-R R33, this JDM classic was a natural step up. Although in rough shape when Latchman got it, after the proverbial blood, sweat, and tears, he transformed it into a tuners dream, dyno-proven up to 700 HP at full clip.
No amount of money or insurance pay off can ever replace it.
Zooming in on the damage and there's a good chance of frame damage. Nevertheless, it's not at all impossible to repair given enough time and money, the latter up to Latchman if he wants to restore his pride and joy.
Nissan's NISMO restoration program is a one-stop shop for GT-R owners looking to restore their damaged Skylines to near perfection, chassis repair included in the suite of expensive options to choose from. At the moment they're only taking R32s, but that may change in the future.
Reading about Latchman, my money's on him being resourceful, using his insurance payout to the best of his knowledge and returning this car to its former glory sooner rather than later.
Sorry to hear about your GT-R, Latchman. Here's to you getting this Skyline back up and running soon.