CarFax records suggest the mileage is likely 100 percent true.
VIN: 5FNRL5H2XEB012036
Scrolling through a Facebook group that highlights ultra high-mileage vehicles, and a group member might've found a Honda Odyssey with the highest mileage in Honda Odyssey history.
There's a 2014 Honda Odyssey LX on Copart with 902,909 miles on the odometer. Link to the listing is here, although, by the time you read this it's likely already been auctioned, the listing 404.
Check out a screenshot of the listing and a collage of photos below.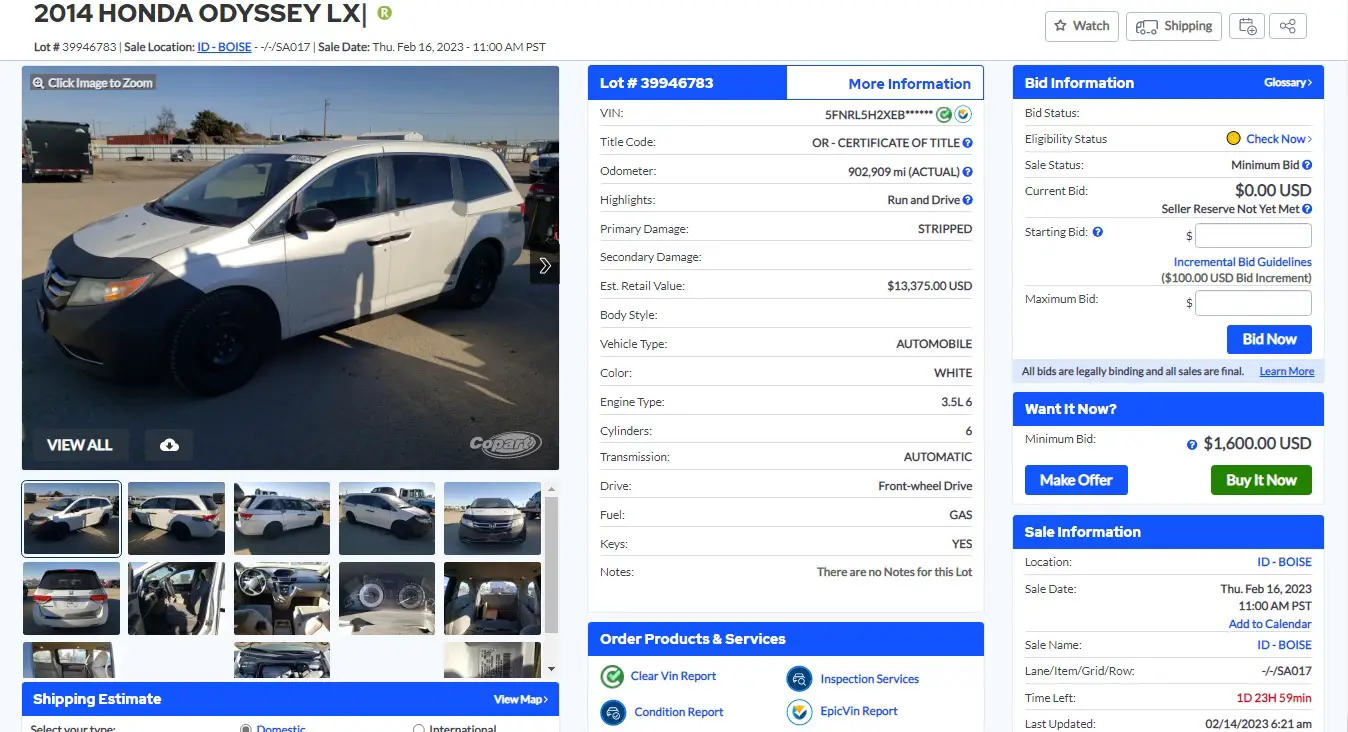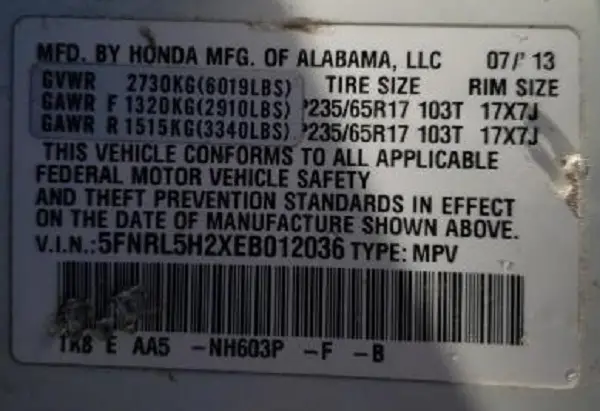 As they say, trust but verify so, to conform this Odyssey's mileage is legit, I asked my Twitter friend who has access to Car Fax to look it up and he delivered. With the latest mileage reported in 2018 with 519,457 miles and with the extensive repair history it's had, in his opinion, one that I share, this Odyssey's mileage is true!
If the Odyssey already hit half a million miles in four years, adding another 400,00 miles in another 4-5 years is consistent with owner's previous driving pattern.
I asked the shop that showed up on the Car Fax the most what this owner did and, according to the shop owner, this Odyssey did indeed come into their shop a couple of times, is a true one-owner van, and was used mainly to deliver goods (my guess is medical courier.)
Prior to them coming to the shop, they don't know about the transmission history before they showed up, but a new engine was put in around 500,000 miles.
For whatever reason (probably because it's cheaper,) this Odyssey was registered in Oregon, serviced in Washington at least once, and seeing how it's been mainly serviced by an independent shop in Nampa, ID, is actually in Idaho (or, at least that's where the owner lives.)
On average, this Odyssey was in the shop between 2-3 times a year for oil changes, preventive maintenance and general repairs, although my suspicions are the previous owner changed the oil a lot more than the Car Fax lists.
This generation Odyssey, not to mention the previous generation, are known for having unreliable transmissions. A look at the page for this year Odyssey on Car Complaints lists Transmission problems as the number one issue for this car.
It's probably why the Car Fax lists transmission flushes so many times.
With that in mind, I highly doubt this Odyssey is on its original transmission, but, it's not impossible.
On the other hand, those SOHC J-series V6s are very reliable, this one lasting half a million miles no demerit on this engine's longevity in my opinion.
A shame Honda couldn't pair a good transmission on these engines, not to mention make sure the paint sticks for the life of the car too.
There's no doubt in my mind, if serviced regularly as often as the original owner did, this Odyssey can hit one million miles and beyond.
Until I find out otherwise, this 2014 Honda Odyssey with 902,909 miles is the highest mileage Honda Odyssey ever.