Dodge finally took the wraps off of its 2018 Dodge Demon making it literally the fastest production muscle car in the history of the world. 
Dodge has been hyping the 2018 Dodge Demon for more than four months now and they've racked up quite a social media following. Earlier today (Apr. 11,2017) Dodge officially took the wraps off its 2018 Dodge Demon and the grocery receipt list of industry firsts for a production car as well as what they claim this car can do means that the Demon truly lives up to the hype. Halfway through their press release Dodge states that, "The main mission of the 2018 Dodge Challenger SRT Demon is to cover the quarter mile as quickly as possible" and that pretty much sums up the "why" of this street legal drag strip special.
Dodge insists that their 6.2L Hemi V8 isn't simply a Hellcat engine with more boost coming from its supercharger. Compared to the Hellcat the Demon has a .3L larger SC, 2.9 psi more of SC-ing, a 300 RPM higher redline, a dual stage fuel pump as well as three sources of induction air on the hood, headlight, and wheel liner for a combine 1,150 cubic feet per minutes of air (18 percent more than the Hellcat.)
Three power modes mean power is limited depending on what key you use and what fuel you're using. Standard power setting is set at 500 HP. Use the red key with premium fuel and you're good for 808 HP and 717 lb-ft. Link up their special powertrain controller from their Demon Crate and use 100-octane fuel and you're good for the full 840 HP and 770 lb-ft.
Straight-line speed is this car's specialty so that means a 0-60 MPH time of 2.3 seconds which they claim to be the fastest production car but Tesla's P100D would like to have a word with you. The quarter-mile comes and goes in 9.65 seconds making it the fastest quarter mile run of any production run ever. That Tesla Model S P100D can only manage a 10.7-second run. The previous king of the dragstrip for production cars was the Porsche 918 Spyder which ran a 9.8-second quarter mile. Although pricing hasn't been announced, with the Porsche 918 being priced at around $845,000 when it came it, the Demon should be a tenth of the price of the Porsche.
Compared to a stock Hellcat, here's a quick list of how the Dodge Demon becomes a dragstrip specialist.
Wider 315/40/18 tires out back
Engine control module good for 100-octane
SRT Power chiller redirects refrigerant to cool the supercharger.
After-run chiller keeps the fans and coolant pump going even after engine shuts down.
Transbrake is standard
Torque Reserve shoves more air and spools up the SC before launch.
Drag mode suspension primes the front suspension for a soft launch squatting the rear for max traction.
Drag mode launch assists monitors and corrects wheel slip.
Optional skinny tires (as illustrated below)
Passenger and rear seat delete that you can get back for $1 each.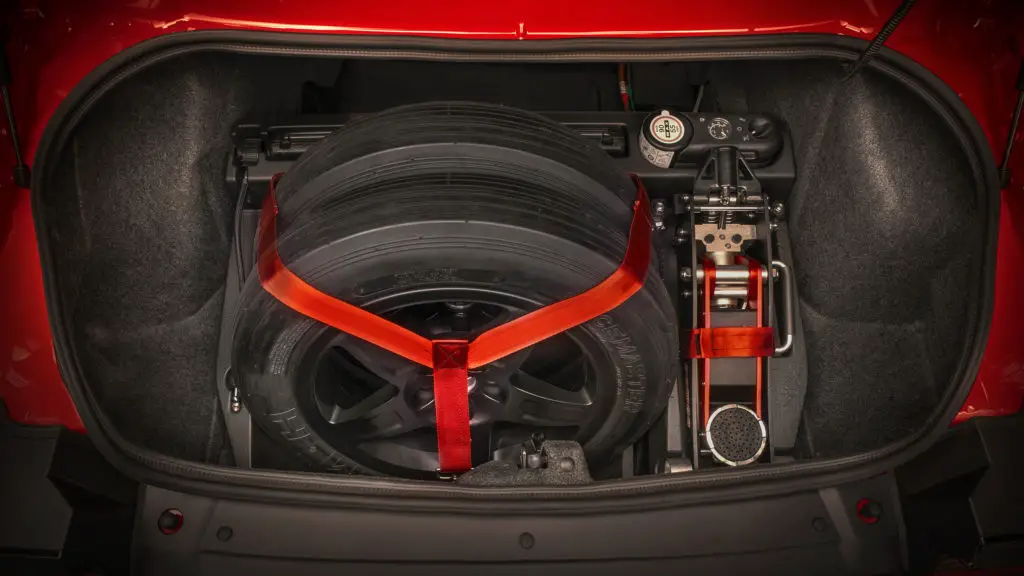 That was just a taste of what the Dodge Demon is all about. If you'd like to get into the nitty-gritty it would behoove you to read their full press release. If you've got any budding engineers in your family, the Dodge Demon has enough going on to fill two semesters in upper division engineering.
The Dodge Demon is here. The hype is real. We can't wait to see what journalists do with it.