We know Hyundai is developing a new generation of Sonata because there are spy shots floating around but what will this eighth generation Hyundai Sonata actually look like? This rendering by KKS Studio looks pretty darn good to me.
Crossovers are winning, sedans are put on the back-burner. We all know the story. But that doesn't mean sedans aren't actually selling. Sure, their sales have declined recently but as per Good Car Bad Car, Hyundai is still selling thousands a month. This year, alone, Hyundai will have sold close to 100,000 Sonatas, although total sales will be the lowest since the sedan debuted. Thanks to some smart rendering work done by KKS Studios via The Korean Car Blog on their report on this upcoming sedan from earlier this week (Nov. 15, 2018) we have a good idea of what to expect when their new Sonata drops earlier next year.
Check out there rendering below.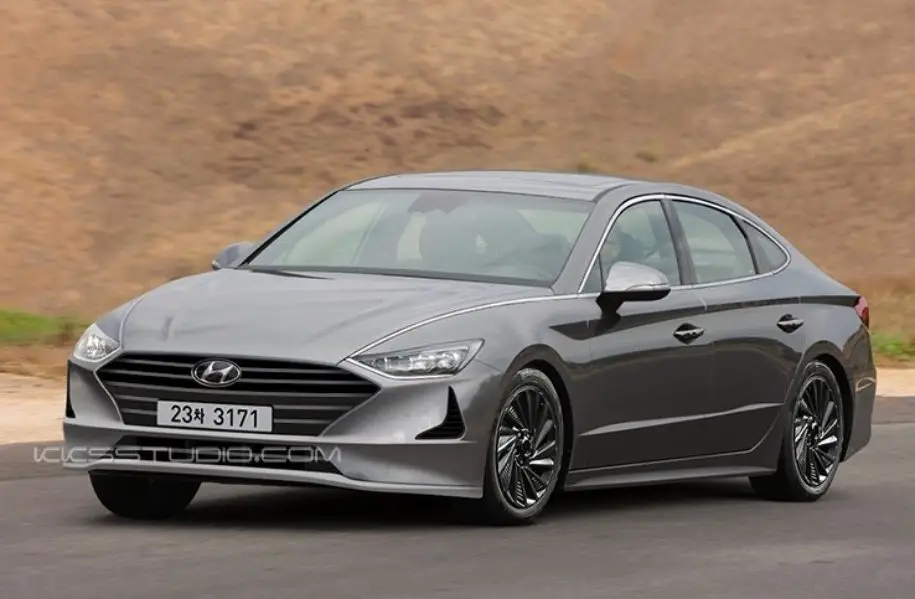 What can expect from the 2020 Hyundai Sonata as far as the exterior we can only glean from the handful of spy shots floating around? As per Autoblog when they saw the 2020 Hyundai Sonata hustling around the Nurburgring, they say this new Sonata will be incrementally larger than its predecessor. Since it was caught hotlapping on the 'Ring, we can expect that a larger and  stance to translate to a bit more road-hugging towards the upper limits of the Sonata's handling.
This particular rendering takes styling cues from Hyundai's recently debuted Le Fil Rouge Concept which, as per Hyundai, would set the tone for the next generation of models from the South Korean automaker. With slimmer headlights, a more fitting form front grille and a taut lower front lip, this rendering presents a more sporty yet mature Hyundai Sonata for 2020, it's not that bad looking.
Styling wise, I have no qualms with Hyundai, their lineup looks OK. The real kicker is if they can deliver on driving dynamics and more potent engines, two things the competition does way better.
Source: The Korean Car Blog