If you want to take the 2019 Chevrolet Silverado on an extended test drive of sorts and move a fridge while you're at it, head to your local U-Haul.
Be me on my weekend run when I see the unmistakable front end of the new 2019 Chevrolet Silverado, but the livery on both sides had me double back and snap a photo for all y'all. It looks like, for the low, low price of $19.95, you can take the new Chevrolet Silverado out for a bit of work (or maybe a bit of fun?) if you sign the waiver and head to your local U-Haul.
Check out the only photo I have for you below.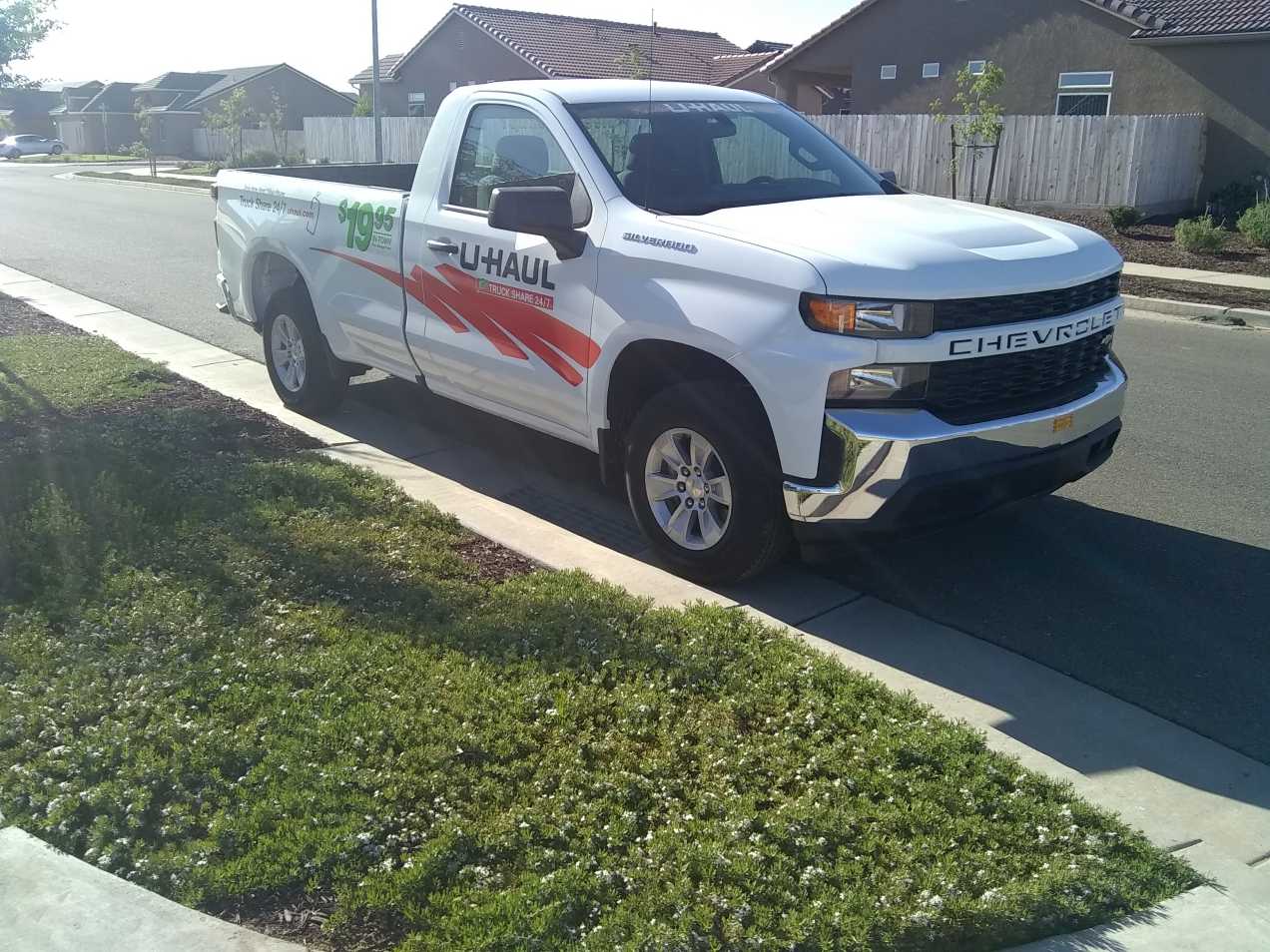 It looks like, if you do get this Silverado from U-Haul, they won't stiff you with the basest base-model Work Truck trim, these U-Hail specials have the 17″ Bright Silver painted aluminum wheels and Chrome front and rear bumpers which are probably easier to clean or pound out dents if and when they get a bit of damage.
Regular Work Truck trim level Silverado's get the arguably more aesthetically pleasing plastic black bumpers front and back with the same sized wheel but painted steel instead of aluminum.
I didn't bother the furniture movers what was under the hood but I'm going to guess it is the base proven 4.3L Ecotec V6 with a generous 285 HP and 305 lb-ft at a relatively low 3,900 RPM.
And for those of you who've actually rented from U-Haul before, the absolute cheapest you can realistically rent these trucks for is $20.95 if you trust yourself not to get the $10 damage cover. U-Haul stiffs you with a $1 environmental fee which has an interesting history in and of itself but that's for another blog post.
Also, it's .59/mile and you have to fill it up with as much gas as you left with.
Still, if you want to test drive a Silverado and don't want the rigmarole of talking to a salesman, talk to a U-Haul rep instead!
Would you rent one of these new Silverado's from U-haul for things other than work like these hoons? I kid! Either way, let me know in the comments below!