There's a particular SEMA Jeep Gladiator making the rounds on the internet it's rocking a set of wheels you'd probably never find on these off-road capable trucks.
What does an Englewood, CO-based LED company do to stand out at SEMA this year when you're showcasing something that's not particularly heart pumping, LED lights? You flip the script and commission a one-off 2020 Jeep Gladiator rocking wheels more at home on a 1965 Chevrolet Impala Lowrider.
Check out the crazy Jeep Gladiator Quake LED brought out to SEMA below.
I initially didn't come across these photos from their official page as they were cross posted on some less scrupulous Facebook car groups with some NSFW names.
Anyone with half a brain knows this is just a great marketing stunt to get some social media traffic to their products.
I would've never probably heard of this company since I'm more of an imports aftermarket kind of guy. But having come across their name, if I ever need some off-road LED's or a friend is looking for a suggestion, guess what company name will be in my Top 5?
Quake LED for sure.
And to further drive home the point this is a joke, they've posted this one-off Jeep Gladiator on their Instagram saying so. The comments on their show how well this joke is going.
I love this bit of marketing and at least it's an honest effort at some kind of build unlike that burnt Maybach from Forgiato Wheels last year.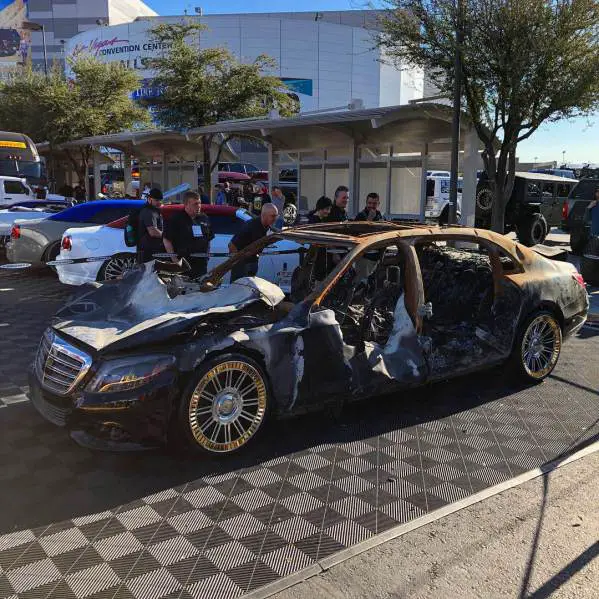 SEMA, while the biggest aftermarket industry show in the world, is also in Las Vegas, a big hint that this show shouldn't be so serious.
Enjoy the joke, guys. It's SEMA. It's a Jeep Gladiator on Daytons. It's going to be OK.