Academy Award Nominee and star of one of my favorite movies, Rounders, was in attendance at Radwood SoCal 2019.
Since this is the third year for Radwood in Southern California, word's gotten around of how awesome this 80/90's car show is. It looks like at least one celebrity is woke to the latest and greatest car trend of our generation, writer, director, and actor John Malkovich, most recently known for his roles in The new Pope, Billions, and The ABC Murders.
Mr. Malkovich was spotted thanks to the keen eyed and quick lens of Larry Chen of automotive photography lore.
Word on Twitter was that John was in attendance but as they say, "No pics or it didn't happen." I'd like to imagine the Radwood SoCal crowd is the polite bunch not to disturb famous people just because they're famous. After all, the cars are the real stars here.
Here John is admiring a Honda City Turbo II, a hot-hatch kei-car from Honda's Golden Era where they, and other Japanese car companies, went ba**s to the walls boosting their smallest cars, making them into go-karts for the street.
The City Turbo II was the most powerful iteration of the Honda City. Bog Standard City's got an NA 1.2L four-cylinder with just 62 HP. City Turbo's were boosted to 99 HP but the Turbo II's were hotter still thanks to a factory intercooler adding 9 more HP.
Standard on Turbo II's is that rad, aftermarket widebody kit. If you wanted, there's an optional spare scooter dubbed the Honda Motocompo, the real party piece of the whole car designed as a final mile solution.
Below is a Honda City R, not the Turbo or Turbo II, note the absence of a wide-body kit.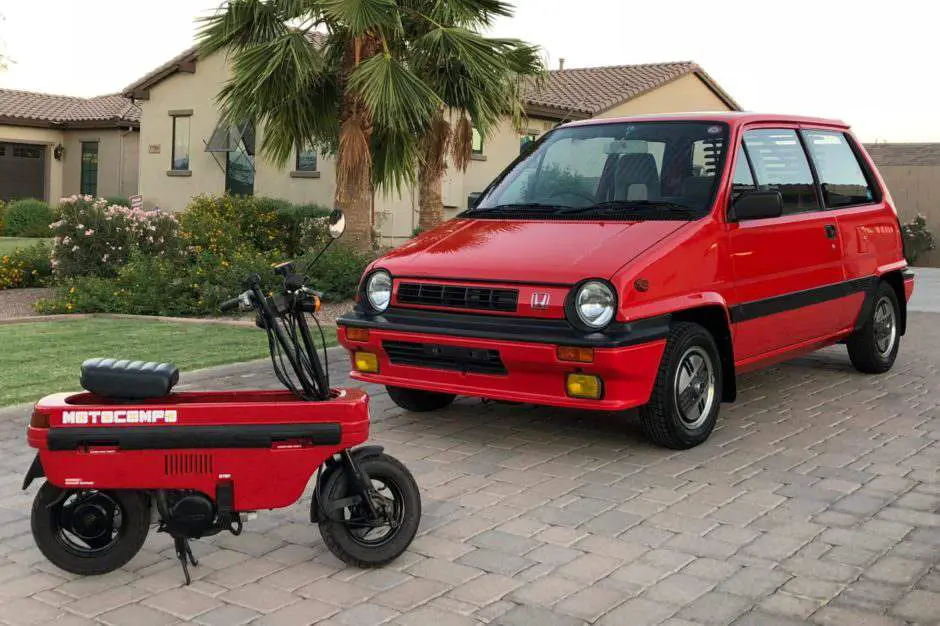 With wild styling and spare bike, it's no wonder these once chicken-taxed Kei cars are now hot stuff on American roads.
Radwood SoCal had some real high-dollar royalty but even these tiny kei-cars get just as much love, if not more. Case in point, see blog title.
The next time you're in Los Angeles and you see a Honda City Turbo II putting around, take a look in the driver's seat on the right-hand side, perhaps you'll see John Malkovich having the time of his life under 45 MPH.