GM announced way back in 2018 that production of the LaCrosse would cease last year, but now it's website official.
For the first quarter of 2020, despite not making the LaCrosse for the United States market since March, Buick still proudly displayed the 2019 LaCrosse and LaCrosse Avenir sedan in their cars lineup. But according to some keen eyes who peruse the website, the Buick LaCrosse and LaCrosse Avenir are nowhere to be found.
Check out a screenshot of their cars lineup below.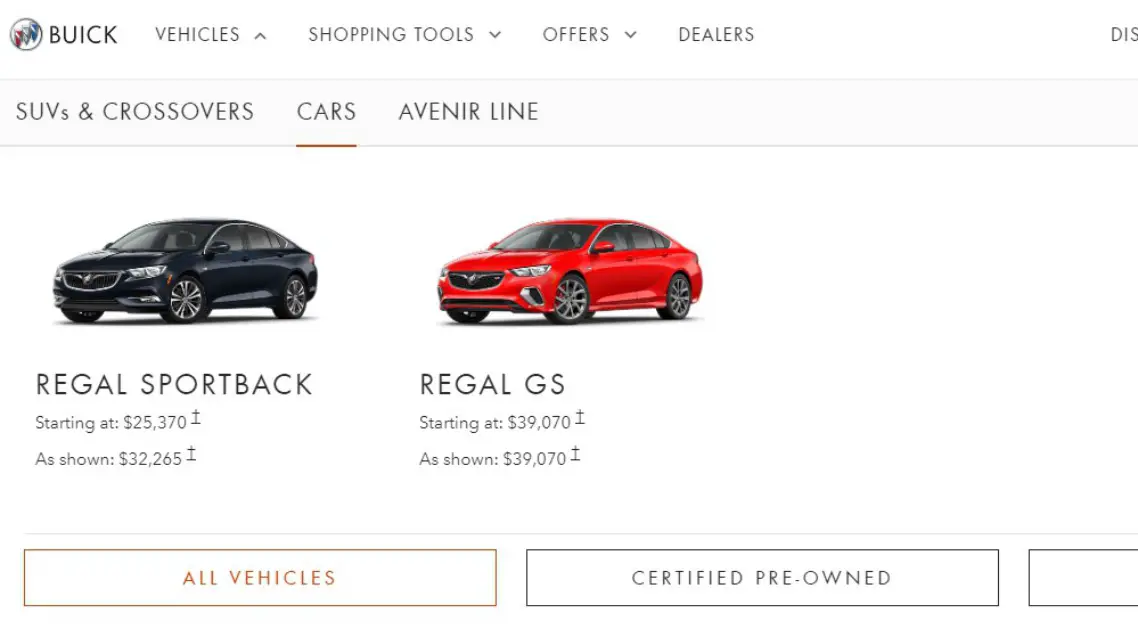 Here's Buick's lineup from a few days ago.
If you plug in the right address, the LaCrosse and LaCrosse Avenir can still be found on the site. But, if you're lucky to find a LaCrosse on some GM dealership lot and want to find up to date information on one from Buick's website, you must do a bit of digging.
This, all, however is not new news, it's been known for over a year now that the Cruze, Regal, Volt, CT6, Impala, and LaCrosse would soon be axed with GM closing a handful of plants and restructuring its lineup to suit the changing taste of the consumer.
With a starting MSRP of around $30,000 and some change, the LaCrosse was an attractive choice for all-American sedan buyers who still valued a plush ride but don't mind a bit of sportiness when the roads get good and the weather obliges you to kick the performance up a notch.
However, the writing was on the wall for the LaCrosse long before they decided to cull the cars. And the numbers provide proof. Since GM switched to quarterly reporting, the latest numbers are from December, and with 420 LaCrosses pushed off dealership lots, few shoppers were buying them.
Since the redesigned LaCrosse was introduced in 2017 their best month was May of that year with 3,183 LaCrosses. And back in 2005, when sedans were still OK, Americans bought 13,237 LaCrossees in July alone.
The Regal is the only remaining Buick car and the Regal isn't doing too hot either. Americans only bought 499 Regals in December 2019.
When the Regal is discontinued in 2021, Buick's lineup will just be the Encore, Envision, and, Enclave, all crossovers.