This Shell Gas station with Circle K Convenience store attached looks out of place in the middle of an office building, but there's a good reason why.
TikTok user and Phoenix, Arizona resident @lilbadeline shared a short video earlier yesterday (July 2,2020) highlighting a small, local mystery that plagued her for years. On the corner of 44th and Camelback Road there's a Shell gas station with a Circle K convenience store that looks strangely out of place.
Attached to an office building, the quickie mart looks like poor architecture and engineering until you dig into the history of this location and realize it all makes sense.
Check out her video below.
"Out of all the weird things in Arizona, nobody talks about the Circle K that's built into an office building. Why?"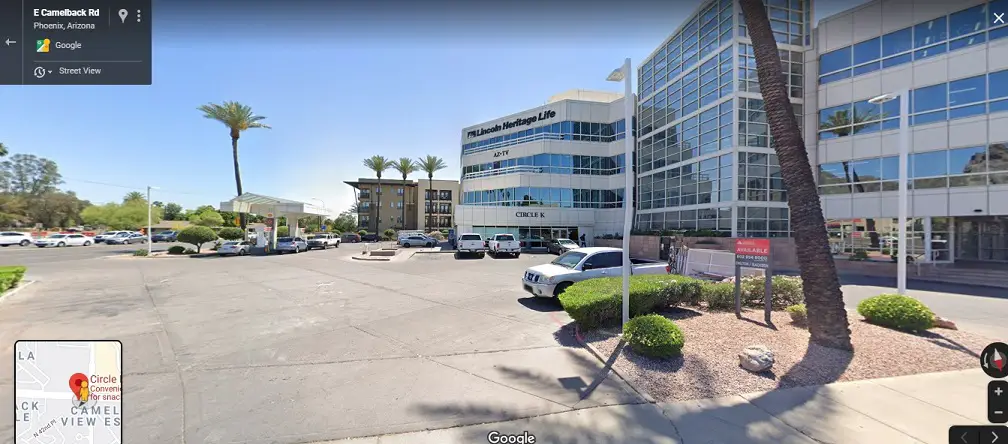 Someone mentioned in the comments how this used to be Circle K Headquarters, a bold claim worth looking into.
Founded in 1951 in El Paso Texas, the company soon expanded to New Mexico and Arizona. After aggressive growth in the 1980's that saw the company pass the $1 Billion sales mark, the company moved from Texas to Arizona.
According to Reference for Business,
In fiscal 1984, Circle K constructed a new corporate headquarters in Phoenix–an elegant four-story building housing a Circle K store in its front section.
Digging further, Mark Ditko, the Civil Engineer in charge of CAD for that HQ, is still around and has this Circle K in his CV.
Civil Engineer/Engineering CADD Coordinator on Circle K Headquarters at 44th St. & Camelback Rd. Design included utilities, paving, grading & drainage, and coordination of building geometry with the Architectural group. (Ingr S/W)
After a period of rapid growth, decline, and changing ownership to present day owners, ConocoPhillips, Circle K consolidated its headquarters and moved to a smaller business park in Tempe, AZ.
The original four-story building, renamed, "The London Center" is now home to a handful of law firms and tech companies and is still home to that weird-looking Circle K with a storied past. Although, looking at Yelp and Google reviews of this location, you wouldn't know it.
So that's why this convenience store looks the way it does, it was once the gem-store of a chain of convenience stores.