This sedan only had 21,000 miles
*Photos and quote shared with permission.
Finding a decent Golden Era Honda with low miles and for a reasonable price is next to impossible nowadays. With sites like BringATrailer.com and CarsAndBids.com making attainable used Honda gems, like this one featured, open to everyone with an internet connection, market prices go up thanks to a larger audience.
But if you're a Honda enthusiast like Manuel Gutierrez, you know it takes a little more effort than an internet search to find clean Hondas. Gutierrez recently shared photos and the tale of the tape on one of his most recent purchases from the Las Vegas area, a 1997 Honda Civic Automatic Sedan EX in Vogue Silver Metallic with just 21,251 miles on the odometer.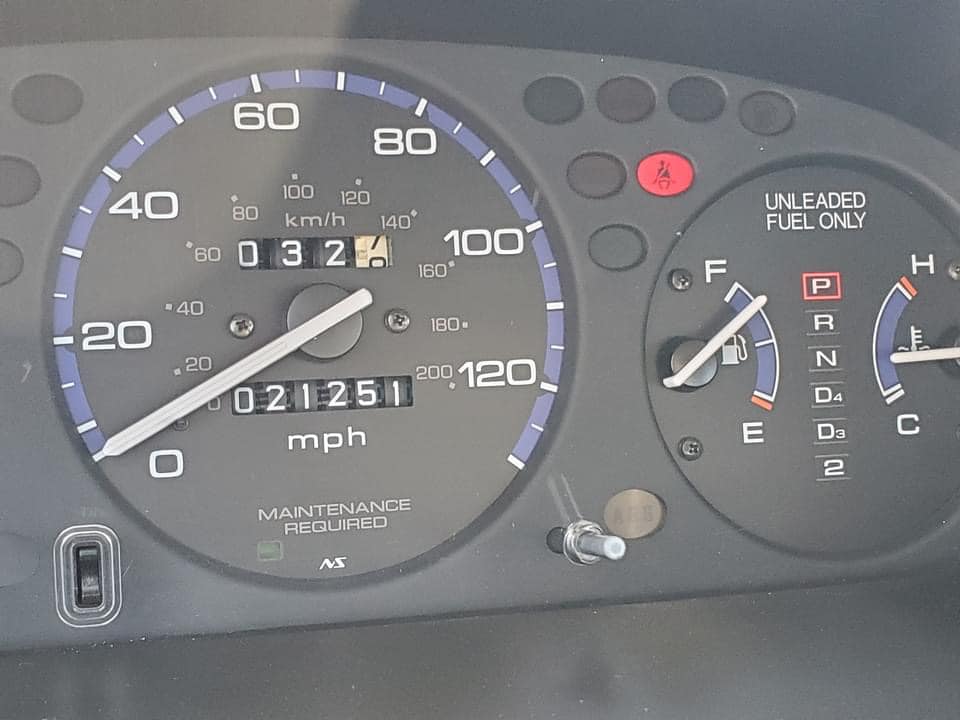 According to Gutierrez,
"(The previous owner) was an old man.He had a home in Wisconsin and a vacation home in vegas where it was garaged the whole time. He would only use it when he went to Vegas, at least that's what the auction said."
A quick look at the photos reveals, true to the mileage, no dents, dings, scratches, or any exterior or interior damage. As a 2000 Honda Civic sedan owner myself, the carpets and floor mats are practically factory fresh with that thick pile you only see in mint condition cars.
Here's what it looks like underneath, no signs of leaks, dirt, or stains.
And here's a shot of the engine bay, factory fresh looking.
Next to the Si, the EX was the top of the line trim level and the second most powerful Honda Civic in the USDM lineup. The SOHC D16Y8 engine with VTEC was good for 127 HP and 107 lb-ft, 21 more horses than the base engine.
EX also meant power sunroof, body-colored side mirrors and moldings, ABS, cruise control, and a CD player standard, the perfect nondescript Las Vegas car.
Gutierrez says he only paid an extra $600 on top of the $5600 final auction.
If you can get over the four-speed automatic, you'll know what a killer deal this Civic sedan turned out to be. An automatic most likely meant this engine, if ever, engaged VTEC.
Since he's purchased this sedan, he's only put a little over 3,000 additional miles, and rightfully so, since he's driving a car that's only appreciating by the day. And any Honda fan knows 24,000 miles is barely broken in.
Since Gutierrez lives in California, 1997 means smog tests require only an OBD-II scan and no sniffer test every two years making ownership that much easier.
If you're looking for one of these Golden Era Honda Unicorns for yourself, you're going to have to go beyond Facebook, Craigslist, or an auction site to find one at a decent price.