If you're looking for a Catalytic converter cover for your Honda Element, this is the one to get.
Earlier this week, Aerogenics shared on Instagram their latest customer review of their Catalytic Converter cover for the Honda Element. Customer Brian shared how, a week after installing his Aerogenics cover, cat converter thieves struck for the third time. Even though the would-be thieves took off the Honda Element's resonator for more wiggle room, the Aerogenics cover took up just enough of their time that a neighbor eventually scared them off.
Check out a screenshot of Brian's review below. There are seven other real reviews from customers on their product page, too.
Photos, now removed from the review (probably so thieves don't get any bright ideas), showed one end of Brian's cat converter dangling, with the other end almost sawed off. Given enough time, they probably could've finished the job.
This cat converter from Aerogenics not only paid for itself within days, it proved, in a real way, the effectiveness of its engineering and build quality.
Unfortunately, a necessary modification.
Getting your catalytic converter stolen from your Honda Element is unfortunately not a matter of if, but when. Around the same time I came across Aerogenics post, this video below caught my attention.
What makes Elements an easy target for thieves is the generous factory ride height. Unlike the Prius, cat converter thieves don't even need a jack to reach said converter. I can only imagine the look on that Element owner's face when he starts his Honda, only to hear the sickening sound of open exhaust.
What a headache.
A small price to pay for peace of mind.
There are a handful of cat converter shields for the Honda Element out there, but this one from Aerogenics, despite being slightly cheaper than the competition, looks to be the most well-engineered.
According to Aerogenics it's made from an aerospace grade aluminum, is customizable so it fits aftermarket cats, and is low-profile enough where it won't mess with your overall ground clearance (an important characteristic too Element owners.)
Looking at the cover, you can easily role play a thief with a sawzall. Sure, you can cut both ends but, without proper room, it's difficult to extract the cat, anyway.
To defeat this cover, you essentially have to sawzall an enormous chunk of the cover off. But, that takes time and increases their chances of getting caught. This cover, while it doesn't guarantee it's 100 percent theft proof, makes it extremely difficult for them.
Priced at $175 without security bolts and key, it's a small price to pay for the alternative. Sure, you might have insurance that'll cover its replacement but what's stopping the cat thief from returning?
Worse yet, if insurance doesn't cover a catalytic converter theft, you'll have to source your own replacement. And, if you live in California, you'll spend upwards of $1,500 for a CARB compliant direct-fit like this one from Magnaflow.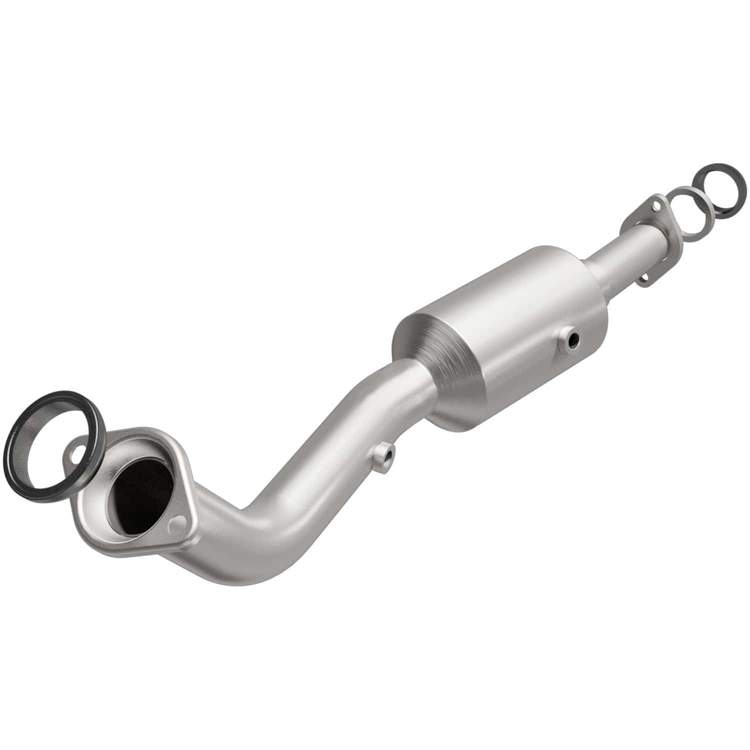 Suddenly, spending around $200 for a cover sounds like a good idea.
I shared this review because, after watching that video, on top of all the unfortunate stories I've come across from Honda Element owners, other Element owners deserve the best in cat converter theft prevention.
If you're a Honda Element owner and park your Element, converter unprotected, do yourself a favor and get one of these California-made covers from Aerogenics ASAP!