Those in the know think this was an inside job.
This Subaru dealership's parts department, techs, and their insurance provider have their work cut out for them. Edwin Fallon, a Shomp Subaru dealership employee in Aurora, posted up a TikTok video earlier yesterday (May 16,2021) showing what remained after thieves stripped parts off this brand new 2022 Subaru WRX Sti. After a quick run through of everything stolen, Fallon says it's going to take $25,000, in parts alone, to get this vehicle into any kind of re-sellable condition.
Check out his video below.
In the video we can see a Pure Red WRX Sti propped up on blocks sitting smack dab in front of Schomp Subaru, its wheels missing. Upon closer inspection, thieves took off all four Brembo brake calipers and rotor sets and gutted the interior of all its seats and door panels. The powertrain remained untouched.
According to Fallon, there's no video footage of the crime hinting at they don't even have cameras to watch their outside inventory. Here's a screenshot of their dealership on Google Maps. Do you see any outside cameras? I sure don't.
If that's the case, it's amazing that a dealership with hundreds of thousands of dollars in inventory can't even put a half-*ssed effort into some kind of video security.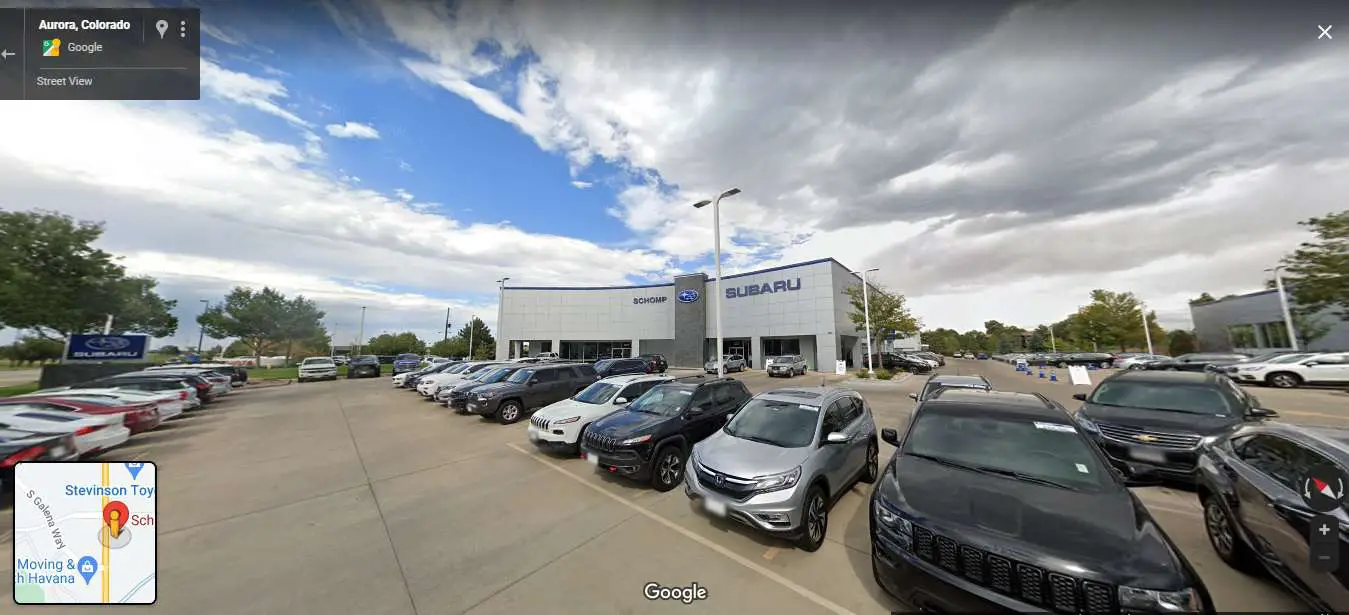 Fallon did a quick rundown (screenshot below) of all the parts stolen, Schomp Subaru will have to order close to $24,000 in parts. Thankfully, it's all most of it is easily installable.
New, these WRX STI's cost a hair under $40,000 before financing, but, with all those parts missing, I wouldn't be surprised if insurance totals the whole thing or sends it to a scrap yard or auction house.
More than likely new parts will be sourced, put on, and given the once over to make sure everything looks decent. I also wouldn't bat an eye if this dealership sells it, same price, without so much as informing its prospective buyer it's now dubious past.