"The whistle tips go wooooo," and they haven't stopped woo'ing.
You'd think whistle tip installs in the Bay Area would've died away after that viral KRON 4 whistle tip story ran its course, but not the case. The whistle tip business is alive and kicking 18 years after Bubb Rubb and Little sis left their mark.
According to M.C. Radiators and Welding's official Instagram account and a video posted up earlier last month, they are still installing whistle tips! Check out their latest install video below.
A whistle tip is a piece of metal welded inside an exhaust pipe that makes cars audible for well over a mile.
Here we see a Nissan Quest full size van, a little worse for the wear, backing out of M.C. Radiators and Welding, ready to give the new whistle tip install a road test.
Just like Bubb Rubb did in 2003 in his MKIII Toyota Supra, this Quest blew past the stop sign to get up to speed. Because the whistle tip is a passive device, you can only really hear it when enough air is drawn out of the exhaust when the car is moving.
And here's a screenshot of the man himself, Marcello Cabrera. In response to an upcoming law introduced in 2003 that effectively bans whistle tip installs, Carbrera told KRON 4,
"That's what they want. My business is to sell the pipes and that's what they want. Whatever people want, that's what I'm going to sell.
I asked whoever runs M.C. Radiator and Welding's social media page how often they install whistle tips and they responded with,
"We don't install them that often. Maybe once every two months or so."
If you haven't watched that viral KRON 4 vid, here's your chance below.
This whistle tip video honestly wouldn't have gotten viral on its own. For those already in the know, the above video owes most of its fame to Oakland's own Bubb Rubb and Little Sis.
Both were at M.C. Radiator and Welding when KRON 4 came around getting a whistle tip installed on their aforementioned Toyota Supra.
Little Sis further added, "It's only for decoration, that's it and that's all mang…"
Early 2000s internet were enamored with Rubb and Sis's genuine responses and took that KRON 4 video to new heights.
Bubb Rubb's famous quote got remixed into a song.
And Tosh.0 gave Rubb his own web redemption.
And how about Marcello, looking at his earlier screenshot, this man doesn't age!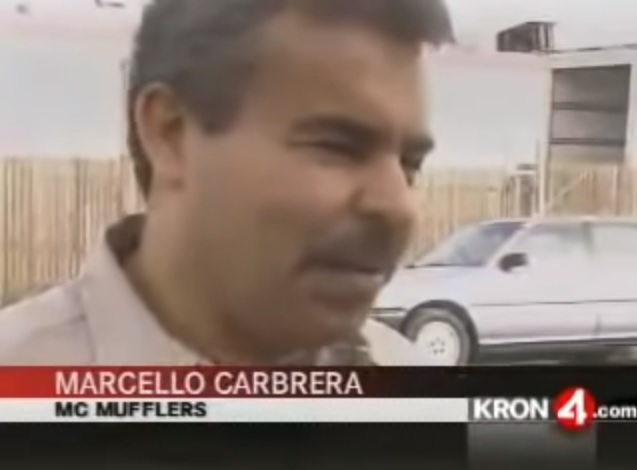 Legal proceedings initiated in those Oakland town hall meetings referenced in KRON 4's video eventually made their way to the California Sente floor in 2005.
Oakland Assemblywoman Wilma Chan's introduced piece of legislation specifically aimed at whistle tips was eventually voted thru and codified in the California Vehicle code.
Article 2.27150.3 specifically spells out how a person may not change the exhaust system of a motor vehicle with a whistle tip or engage in the selling and install thereof.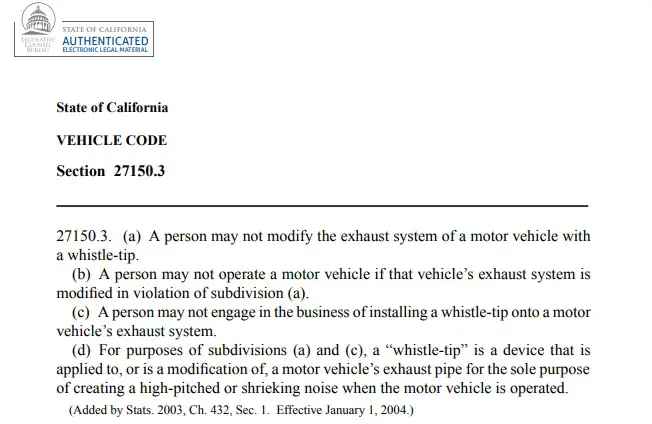 While there are fines and citations attached to the above, if Cabrera's latest install vid and the state of the city has a say in anything, it's Oakland PD has more important things to take care of at the moment.
If you want a whistle tip, you know where you can still go