Skateparks aren't built for cars
Skateboarder and Colorado Springs resident @Fxck***angel on Instagram shared a video to other skate accounts showing an adult male driving his Acura MDX SUV into and through Memorial Park's Skatepark in Colorado Springs, CO.
As pointed out in the comments, there are no barriers stopping cars driving from the parking lot and into the skatepark itself.
Here's a satellite view of Memorial Skatepark, link to Google Maps location here.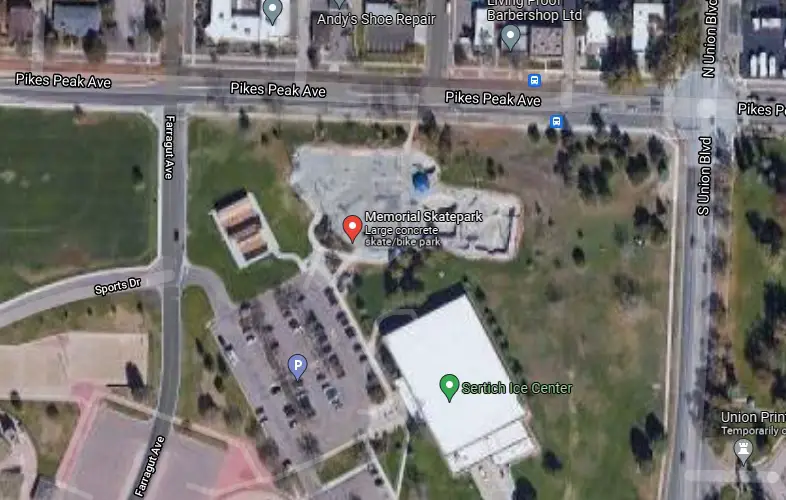 In the video, we see this grown man maneuver his 4,100+ pound SUV over the lip of the drop-in and into and around the dips and dives of the concrete skate area.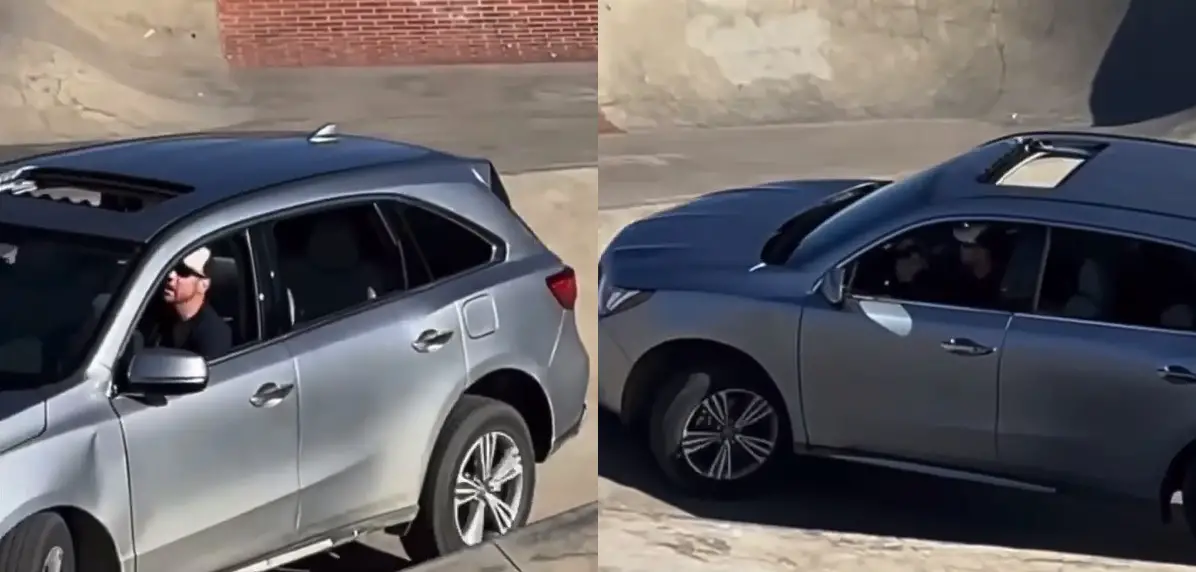 The departure angle of the MDX isn't meant for this type of driving, and, as a result, he easily rips off his rear bumper.
Kids are aware how dangerous this is and steer clear of the skate area.
We can hear Mark Morrison's late '90s hit, "Return of the Mack" playing from the MDX.
Buffoons taking their vehicles into skateparks in Colorado isn't something new. Just a couple of weeks ago, I blogged about an imbecile who took his Can-AM Trike into a Denver skatepark.
And, just a few months before that, KDVR reports that a car in Castle Rock, CO tried to evade police to avoid a traffic stop but lost control, crashing into a local skate park.
As the accounts who reposted this video captioned their videos, cars aren't built for skateparks.
Skateparks are often filled with young kids, a pedestrian-rich environment not meant for drivers to have fun in.
On top of that, skate parks cost several hundred thousands to build and thousands more a year to maintain. Seriously damaging the skate area with your car is the result of a selfish and foolish act that ultimately hurts the greater community. Money spent on more meaningful projects is funneled off to repair one man's idiotic mistake.
Driving onto a skatepark is also a form of reckless driving in Colorado, punishable by fines and jail time.
No mentions of police called so, presumably no one was hurt and this chad went on his way unpunished.
For Colorado Springs residents, if you see this guy in his Acura MDX with damaged driver's side fender with license plate 265 HHV, feel free to give him a piece of your mind.
It also might be time to bug Colorado Springs City council members to add some bollards to the skate area, so it isn't so easy for this to happen.