Here's why $9,000 is a bargain for this first gen Honda City.
Browsing Craigslist for interesting cars and I came across one rad JDM ride, this 1986 Honda City with just 34,000 original miles for just $9,000.
For sale in foggy South San Francisco, a quick photo search didn't bring up any duplicates, so it passed the vaguest of "is this a fake ad?" tests.
Check out a gallery of photos of this unique RHD ride below.
The Honda City is a subcompact hatchback made for the Japanese market, the City debuting in '81. 1985 saw the City get a light refresh, easily noticeable on this '86 City with its asymmetrical grill design.
Painted a bright red, this City doesn't show any signs of major damage, including unsightly dings or dents. Buyers might want to ask if it's been repainted, it looks so good.
Naturally aspirated City's like this one have 1.2L CVCC (COMBAX equipped, stands for compact blazing combustion axiom) long stroke/high compression 12-valve four-cylinder good for around 67 HP, on par with Civic's of the time. It's twice the size of Kei car engine, giving this hatchback enough power to propel four full-sized adults to its 88 MPH top speed…eventually.
A small engine means this City will sip fuel to the tune of High 30s mpg combined and 4-speeds means you can wind out that E-series well past 5,000 RPM.
With wheels pushed out to each corner, fully independent suspension, and those thin A-pillers, this City should be a tight turner and a breeze to navigate in nearby San Francisco, able to soak up potholes with ease.
Thanks to its tall-roof design and upright seating position, despite the City's small size, it has surprisingly good head and knee room. Looking at the interior photos and, if you're broad shouldered or larger than average, you may find it a tight squeeze.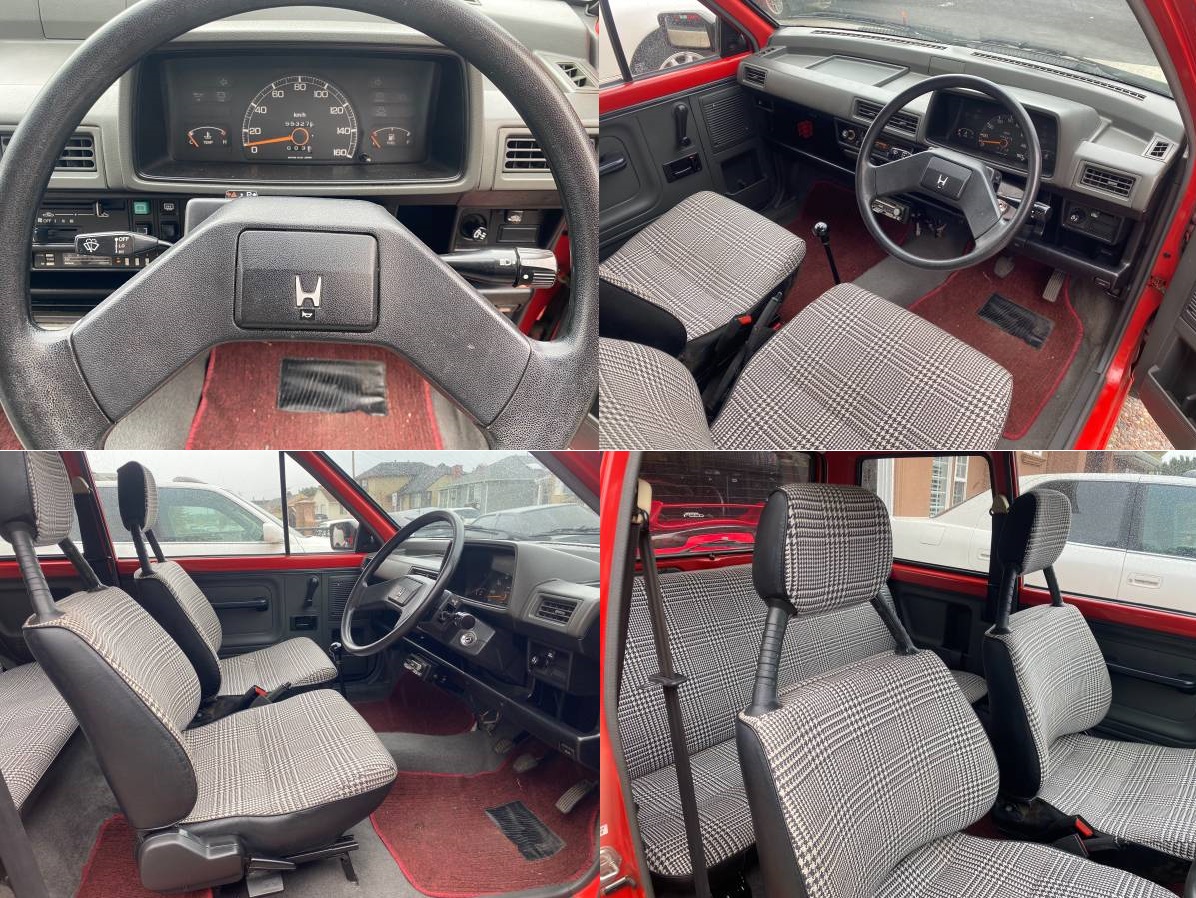 $9,000 is a lot for a car that barely goes over the speed limit, but if you're a fan of these rad era JDM Hondas, it's actually a bargain. I looked up how much a Honda City would cost from Japan, including shipping to my nearest port (Long Beach) and it costs a little over $8,000 to get a first gen City to Los Angeles.
That price is assuming the best case scenario that it lives up to its photos and isn't actually a dud.
If you're willing to drive to the Bay Area or live nearby, at least you can actually check this one out as the proverbial tire kicker. You can do that with a JDM import, bought sight unseen.
This City is perfect for a small car shopper looking for something that will set them apart, appreciates good design, and does a lot of small drives, basically what this car was built for.
If you're at all concerned about mid to high speed crash safety, look elsewhere because driving this automatically increases your chances of injury in any kind of collision (a mini car in American traffic, think Honda City meets the bumper of a Chevrolet Silverado.)