Try and find a 23-year-old anything in decent condition that gets 30+ MPG for under $4,000.
Craigslist ad url: https://sfbay.craigslist.org/sfc/cto/7528069847.html
Browsing Craigslist like I do every morning just because and I came across this 1999 Honda Civic DX Coupe equipped with a five speed with 151,784 miles for just $3,600.
"OK," you're thinking to yourself, "Civics are a dime a dozen and, honestly, there's really nothing special about this car."
Well, that's were you're wrong and here's why this, at first glance, boring, street-parked in the ultra-expensive San Francisco Bay Area Civic deserves a second look.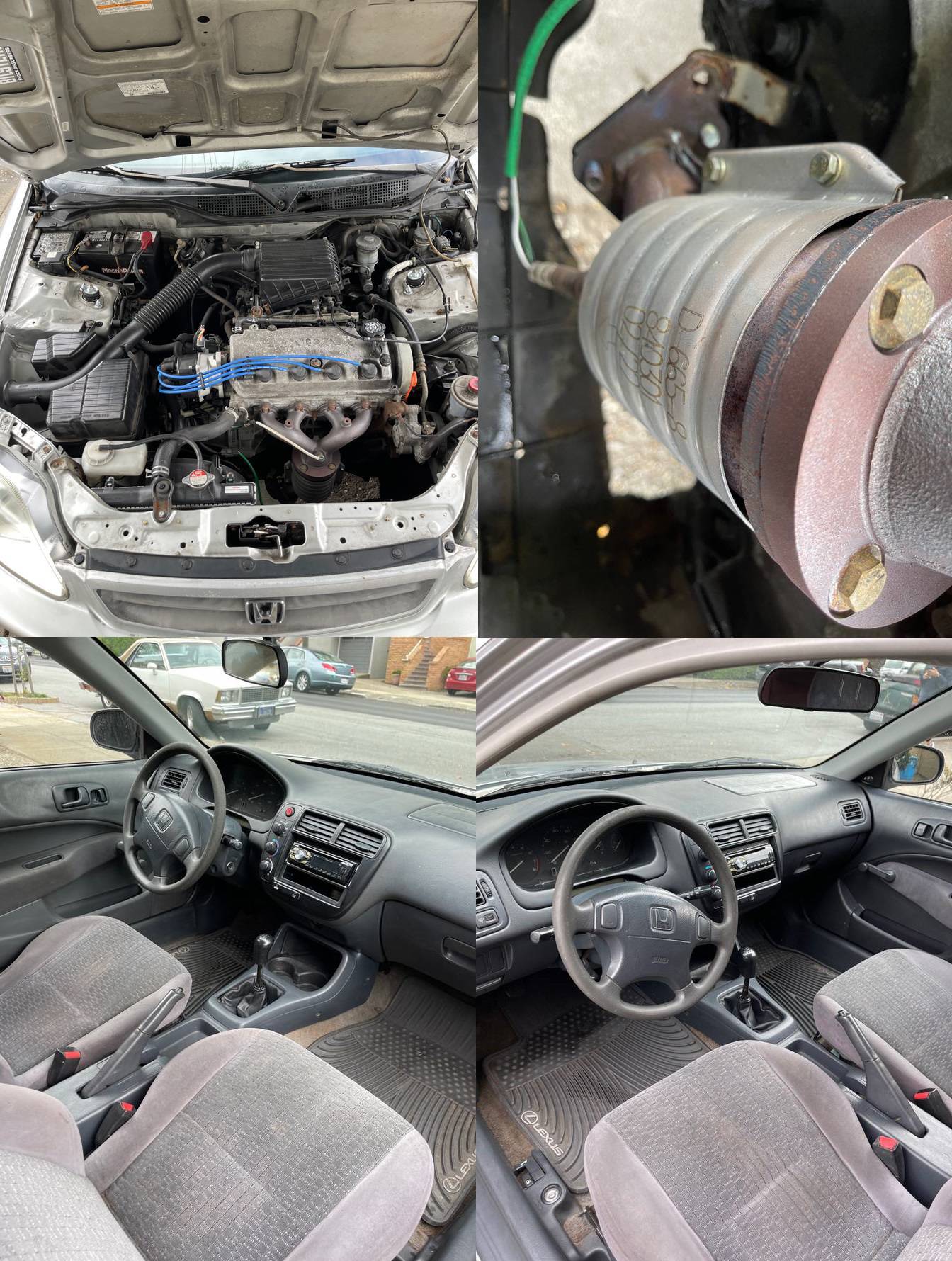 First, there's the tale of the tape, at $3,600, this Civic is not a lot of money considering its overall condition.
Pictures can be deceiving but I've seen my fair share of Civics to, within a degree of accuracy, proclaim that this is, at best, in decent condition. There are no major dents, off-color panels, and inconsistent panel gaps that would suggest a major accident.
Sure, the clear coat on the hood is failing but, for a street parked Civic with over six figures in miles, that's par for the course. Plus, in silver metallic, the bare paint/clear coat bare spots are less noticeable compared to a darker color.
Inside, I mean, it's mostly all there. The current owner's switched out the original head unit for an aftermarket one but that's hardly surprising and kind of expected for these late '90s early/2000s Civics.
Fans of Civics will notice this one's sporting a center console delete which means more elbow room between driver and front passenger.
The rear side and back window have some kind of dark tint but, with no splotches and bubbles, it looks halfway decent.
Under the hood, it's nice to see the valve cover's got an original, untouched patina befitting a car of its mileage (i.e. the owner's probably not fussed with the engine that much.)
Aftermarket replacements like the distributor and plug wires suggests the owner freshened things up in the engine bay in preparation for a sale so that's not a major concern, although the new owner may want to swap all that out for its OEM equivalents for not much money.
It's nice to see the owner's swapped the OEM cat out for a Carb-approved (as evidenced by the metal plate with CARB EO numbers) one, most likely prompted by a failed smog test.
The no-name rear strut brace in the back is a nice touch and says that either the owner really wrung this Civic out on some nearby twisties or, more than likely, decided to throw on a $20 strut bar because why not.
All these above mentioned positives don't add up to much if, when you eventually test drive it, you notice concerning sounds, and ticks coming from the engine (not to mention leaks that aren't AC condensation.) This 1.6L non-VTEC D-series should sound like a dependable sewing machine throughout the rev range.
That new cat? It could be masking a more concerning issue, one that wouldn't prompt a check engine light.
"No leaks. No Issues," the ad says? You'll be the judge of that.
Oh, and did you notice it's a five-speed? You might only have 106 HP, but you can wring out every one of them.
This is just a Good. Civic. and, pending a decent test drive, a real diamond in the rough in this disheartening used car market.
Do you need something that gets 30+ MPG combined and will last another 150,000 miles without breaking a sweat, not to mention your bank?
This Civic's for you.