The alleged perpetrator has supposedly been arrested for Aggravated Assault among other charges.
Redditor /u/I_may_have_weed posted a video on the /r/IdiotsInCars subreddit from TikTok user @TylerFoster16 showing a case of road rage that presumably happened somewhere in Kansas showing a man in a Burgandy Kia Sorento literally using the pit maneuver on this couple's vehicle.
As the video embedded below will show, the bump from his Kia makes the couple's vehicle lose traction in the rear initiating a skid event causing their vehicle to spin counterclockwise a full 90 degrees which, is exactly what a PIT maneuver is supposed to do.
Check out the video from that Reddit thread below. Warning, the woman riding shotgun screaming may annoy and/or disturb you.
Kansas Road rage
It's not clear what led up to this road rage as the video's less than 30 seconds long, only highlighting the pit maneuver in question.
As one Redditor pointed out, the lane marking on the driver's side of the victim's vehicle appears to be coming towards them suggesting they were merging from two lanes into one.
Although the video's grainy, it looks like the Kia Sorento might be a company van as a company magnet with phone number (913) 663-1900 and the letters 'BHC' are clearly visible.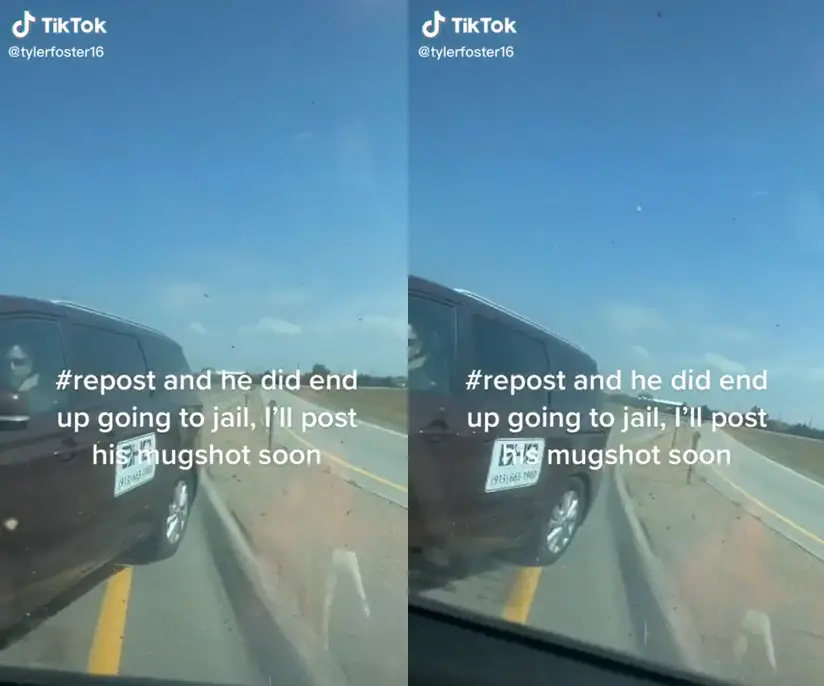 A quick Google reveals that number and company name are associated with BHC Civil Engineering, Surveying, and Utilities.
Google Reviews were quick to point out the now infamous video.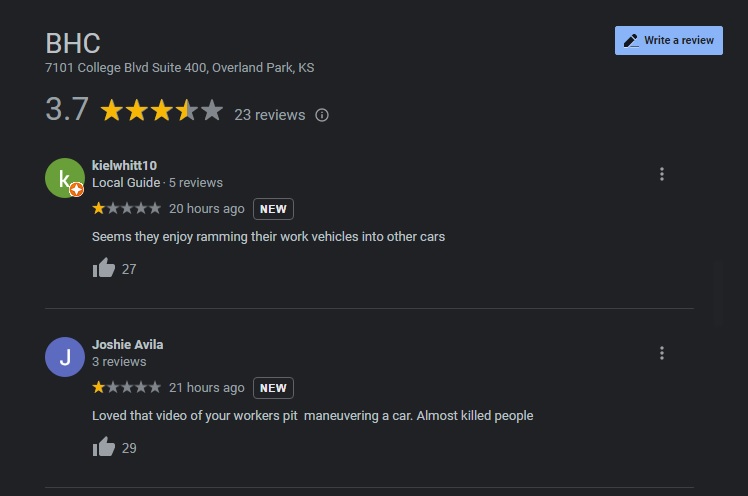 Although @Tyler.Foster16's TikTok no longer has the video on his TikTok page claiming it keeps getting flagged, the only post on there tells followers to follow his Instagram at @Tyler.Foster3 where, among future updates, you can see his most recent post is a sonogram from his supposed girlfriend.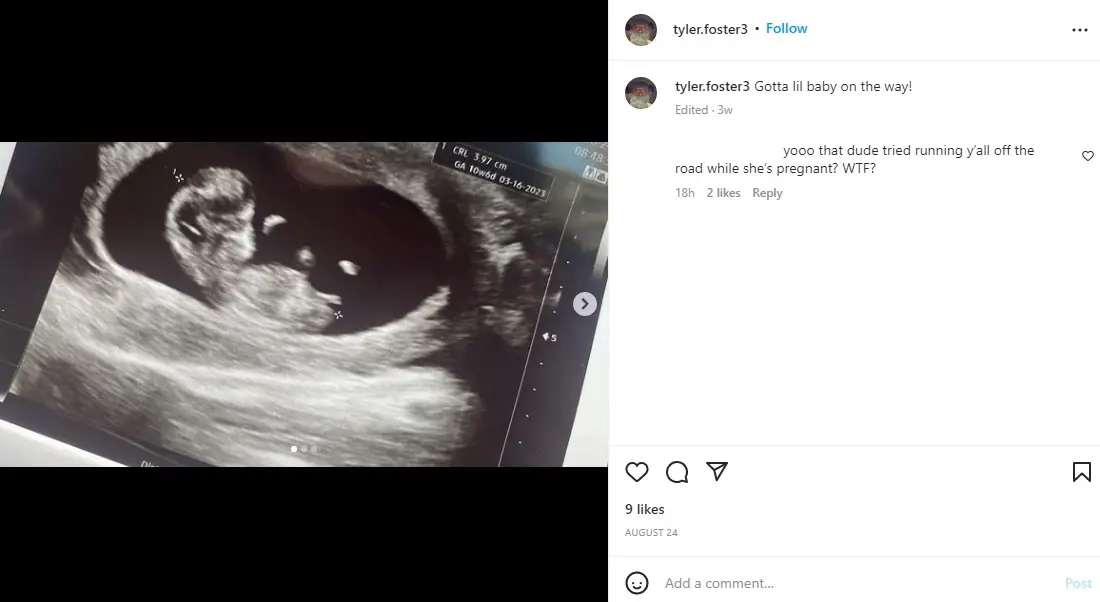 I assume the girl screaming in his video and the Mom he's also talking indirectly about in his ig post are one and the same.
As to whether the man in the Kia was eventually charged, one Redditor seems to know the answer, linking to this arrest page that collections information from regularly updated county and city booking records.
The alleged man who performed the pit maneuver is Jacob Fisher and, as a result, Fisher was arrested on Sept 16, 2022 by Harvey County police and has been charged with aggravated assault, criminal damage to property; without consent value greater than $25,000, and reckless driving.
Another Redditor familiar with Fisher, even claims he tried to do something similar, Fisher trying to get the Redditor to crash into him.
Fisher will obviously go through the slow, moving wheels of the justice system and get his day in court.
If I happen to come across any other relevant information or updates, I'll update this blog post accordingly.