If you're wondering why there was a three-alarm fire in Belleville, this is likely the cause.
Fairview Heights, Illinois resident David Gregory Moon shared a Snapchat video recorded off a smartphone showing the terrifying moments someone's plan to drill a hole into a gas tank of a Ford Explorer at the Fast Oil Change Plus in Belleville, IL goes terribly wrong.
Seconds after he starts drilling, a spark, most likely caused by the drill bit's friction, ignites the gas starting a chain reaction that led to what we later learned was a three-alarm fire.
Here's Fast Oil Change Plus as seen on Google Maps (location linked here)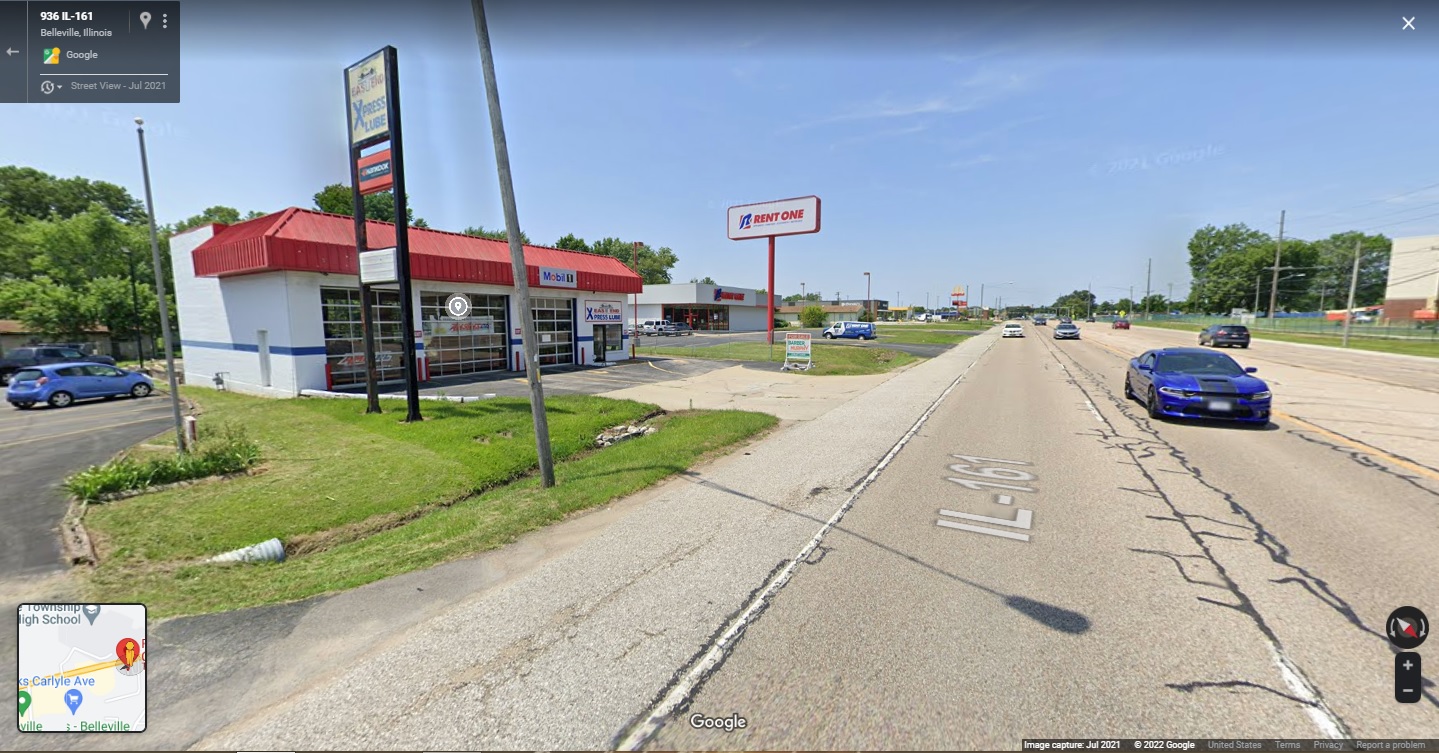 Moon's video is posted below.
According to Fox 2 Now's report on the emergency response shortly after the fire started, multiple fire units showed up to contain the blaze.
"It was fully involved when the first units arrived on the scene," said Lyn Mueller, assistant chief of the East Side Volunteer Fire Department. "We have units from the East Side, Belleville, Swansea, O'Fallon, and Northwest. So, a lot of people were here to help."
As this was a quick lube oil change center, there were hundreds of gallons of oil and other lubricants, all flammable and, if ignited, would've been very difficult to put out.
Thankfully, the fire crews successfully put out the fire, but not after the blaze caused thousands of dollars in structural damage to the building.
No injuries were reported.
Belleville resident Denise Reaves was on the scene of the fire as fire crews rushed to put out the flames and snapped a few photos of the aftermath.
Fox's report goes on to mention authorities are investigating the cause of the blaze but, seeing how their post is several days old and with how viral Moon's video is, it's safe to assume the local fire Marshall is already aware of Moon's video.
A similar incident happened in Salt Lake City earlier this year when a gas thief decided, when siphoning didn't work, to drill a hole into the side of a truck's fuel tank.
As the video below show's, his hare-brained idea also didn't go as planned, he quickly caught on fire.
Drilling into a gas tank, if you haven't figured out already, is extremely dangerous.
There are special non-sparking drill bits for this type of work but, again, similar jobs should be done by someone experienced.
As Salt Lake's Fire Marshall explains, "The drill, the drill bit, or even static electricity could spark an explosion."
Fast Oil Change Plus is listed as temporarily closed on Google (Gee, I wonder why?)
Internet trolls were quick to add their .02 to the oil change center's Google Reviews.
If you've made it this far and have plans to drain a fuel tank, the safest ways to go about it include using a siphon, disconnecting a fuel line and powering the fuel pump (intermediate level, not for the inexperienced,) or, as some recommend, using a hammer and punch.
Although the above methods are safer, you should have a fire extinguisher close by just in case.