This Youtuber got more than he bargained for (or less?) when he pulled the CoPart auction trigger on a C6 Corvette.
One of my favorite Youtuber's is off to one interesting build, to say the least. As per Garrett Mitchell a.k.a. Cleetus McFarland in his latest videos he put up this week (Dec. 4, 2018) he got the surprise of his life when he thought the C6 Chevrolet Corvette he bought was a bargain of a lifetime but turned out to be a sportscar hiding a dirty secret. Under the hood was an LS engine but not the LS engine that the C6 came with from the factory. This one had an Iron block and was, in fact, a Gen III 5.3L  LS engine a.k.a. Vortex 5300. Yup, Cleetus McFarland got straight bamboozled into buying a $10,000 Corvette with a truck engine.
Check out the videos below.
You'd think buying a Corvette from an auction in the United States would be without its pitfalls but if there's one thing you can learn from Cleetus McFarland's experience is to question everything when it comes to the seedy underworld that is used cars.
Long story short, the auction listing for this particular automatic C6 Chevrolet Corvette did not come with the best engine shot. In fact, it was purposely photographed at such an angle that no one could, at a glance, ever tell that this Corvette had a different LS engine under the plastic engine covers.
Since this was a base Corvette it originally came with an LS2 engine if it was MY 2002-2007 and came with 400 HP and 400 lb-ft or it had an LS3 engine if it was made after MY 2008 with 430 HP and 434 lb-ft. The differences between an LS2/LS3 and a Vortec 5300 are as long as a CVS receipt. While they share a basic architecture, they are different beasts.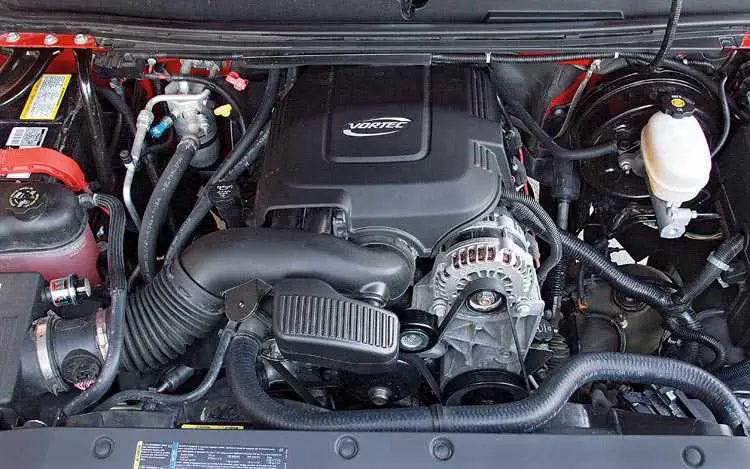 Stock, a Vortec 5300 makes between 270-295 HP and 315-335 lb-ft and are found in Chevrolet workhorses like the Chevrolet Express Van, Silverado, Tahoe, Suburban and that weird Avalanche. OnAllCylinders.com did a nice run-through of what this engine is. 
In the second video above, he eventually throws this imposter Corvette on a dyno and on his first good run of many he made 205 HP and 247 lb-ft at the wheels, a far cry from the stock rating for a Vortec 5300.
Making lemonade out of lemons, they throw in a wet shot of nitrous and manage to bump that power number up to 396 #HRSPRS and 364 lb-ft which is coincidentally what this engine would've made if it were the right one.
What's Youtuber vlogs without a little drama? I'll be keen to see where Cleetus McFarland takes this automatic Corvette.
Source: Cleetus McFarland