This Angeleno spotted a rare California-made super car casually parked in Santa Monica.
Drive around sunny Southern California for five minutes and you're bound to come across some off-the-wall automotive eye candy you won't find anywhere else. Los Angeles resident Dee Johnson spotted a one-of-one super car , a Vision SZR parked behind a Toyota Tacoma. Dee took some quick photos, and shared them on on Facebook.
Check out those photos below.
In bright metallic pearl orange and with low-slung sports car-like proportions, the SZR is hard to miss. And, with literally only three SZR's ever made, this orange one being the only street legal one at the moment, spotting one in the wild is a rare treat.
What catches people off guard and what caught my eye from these photos is its exotic styling. With an almost long-tail rear end right from the get-go, although it's as long as a bog-standard C7 Corvette, it's proportions make it look just a tad longer than it really is.
My first thought was, "This happens when you mix an Aero SSC and Jaguar XJ220 and add a bit of California flare."
The Vision SZR is the passion project and dream realized of one man, Vision Industries LLC founder John Misumi. With California manufacturer plates, this isn't a rolling prototype, this is a real deal car.
The original Vision SZR prototype had some sort of V12 under the hood with 700 HP and 440 lb-ft.
What's under the rear deck-lid of this one-off is some good ol' American torque, a Ram Jet 502 cu.inch Chevy Big Block that puts out 500 HP and 565 lb-ft.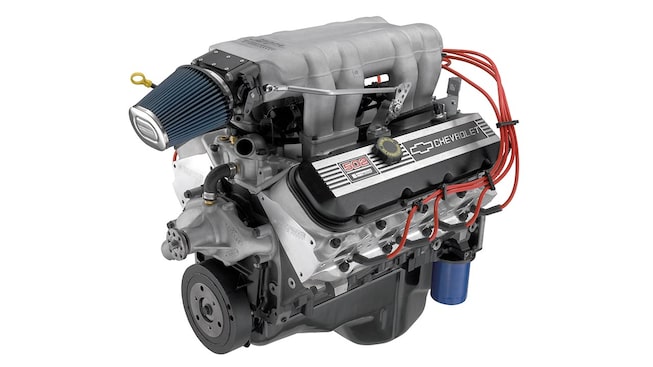 Vision SZR's official website claims that if you wanted one for yourself, you can swap in a modern supercharged 6.2L LSX-based engine or a 6.0L V12.
With as much web presence as a Mennonite, the last time the early Internet glimpsed this Vision SZR was in 2010 by someone from The Smoking Tire.
Researching this Vision SZR, I realized Instagram probably has recent pics, and they do. Presumably John Misumi drives around the Santa Monica area, parking his baby among us mere mortals.
Supposedly if you want to get an SZR of your own, it'll cost you upwards of $2M. If you've got the disposable income and want to stand out from the crowd, this Vision SZR might be your bag.
What do you think about this California super car? Let me know your .02 in the comments below.