If you want a diesel car in Brazil, these diesel-truck conversions are an option.
An interesting for-sale ad is circulating Facebook showcasing a conversion vehicle with the front end of a Ford F-250 truck and the rear of a Ford Focus sedan grafted with fiberglass onto the back, giving this diesel truck sedan-like qualities. Check out the for-sale ad for yourself below.
These truck conversions have been popular in Brazil, coach-built since 1976 in direct response to Brazil banning the sale on diesel passenger cars.
At the time, 78% of crude oil was imported (into Brazil) compared with 30% to 40% today. Because the country depended on commercial road transportation, a strategic decision was made that not only allowed diesel solely for commercial use but also lowered taxes on diesel, as well.
In 1994, they later changed this to a ban on diesel vehicles with less than a 1000 kg payload capacity, effectively banning diesel cars, but allowing for the sale of diesel trucks and SUVs with payload capacities above 1000 KG.
This law is still in place today, denying the Brazilian public the benefits of diesel cars in the name of cleaner air, gas cars reigning king.
Volkswagen's Diesel-gate did not help pro-diesel groups and their push to legalize the diesel car, further driving home that Brazil cannot risk lifting the ban if it means more pollution.
Brazlian Industrialist Oscar de Paula Bernardes put it best when he said,
"The government won't approve diesel for cars in Brazil because it gets too many taxes on gasoline. And it won't raise the tax on diesel because it doesn't want to hurt commercial transportation."
Enter the conversion
Besides the ban on Diesel cars, Brazil barred all imports in favor of domestically produced vehicles until 1990, further chocking choices for larger passenger vehicles with powerful, torquey engines for the Brazilian population.
Coach builders saw a need for diesel cars that could carry over five passengers equipped with powerful engines and converted readily available diesel trucks with payload capacities above 1000 KG into "sedans." This gave the Brazilian consumer the capabilities of a diesel vehicle with the convenience of more passengers and an enclosed trunk.
Older coach builders like the now defunt Sulamericana already popularized Truck/Car and Truck/Van combos so these Diesel truck/car combos were a natural offshoot of a trend already around, popularized by Brazil banning imported cars between 1974-1990.
The most popular conversion company in Brazil today is Tropical Cabines, although there are, of course, other competitors.
Here are more examples of these diesel truck-sedan conversions.
Here's a diesel truck variant called the Tropivan, taking a Ram 2500 or Ford F-250 and increasing seating capacity from six to nine through a conversion.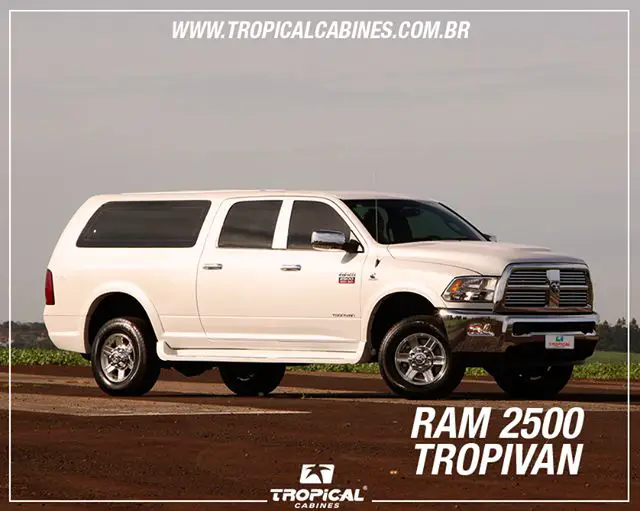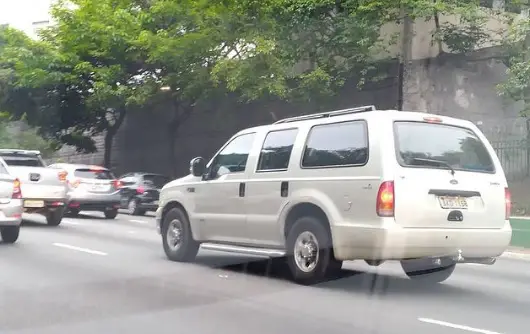 Here's one based on a Chevrolet S-10 truck with what looks like the rear from an Opel Astra.
Today, the Brazilian car market has opened up a bit and the likes of Dodge and Ford in Brazil sell popular diesel trucks and SUVs like the Dodge Ram 1500 (gas-only,) Ram 2500 diesel, Ford Territory turbo-diesel SUV, and Ford Ranger turbo diesel all with seating for five and good-enough capabilities. More options have rendered these conversion workarounds to a capabilities problem not as popular.
But, if you want the vehicle with the capabilities of an F-250 or Ram 2500 but don't want a truck, these conversions are always an option.