"The bid goes on" so that means you can work out a private deal with the seller.
After months of hyping up, multiple articles, and a premium Mecum listing, the 2000 Honda S2000 with a ridiculous odometer reading of only 34 miles garnered a last bid of $60,000 before bids stalled out, failing to meet reserve.
It did not sell.
With the owner in Cocoa Beach, Florida, presumably, a local auction sounded logistically easier than dealing with an internet auction. Although Mecum offers internet and phone bidding, with bidding crunched into a compact time frame, there isn't much time for bidders to mull over their options. Also, Mecum has twice the premium of some of the more popular internet car auctions.
And….the 34-mile S2000 fails to meet reserve. Stalls at $60,000.
"The bid goes on" so, presumably that means you can work it out with the seller. pic.twitter.com/QoY5XPirJi

— Paulo "Farizon FX-stan" Acoba (@ferio_252) January 14, 2021
A 2008 Honda S2000 Club Racer with just 1,300 miles is still the auction record holder, earning its seller $76,500 before Bring A Trailer took its 5 percent cut. Here's the chart of all S2000s sold on BAT. As you can see, $80,000 is an outlier.
This Honda S2000 is special, not only for being double-digit low mileage but for being the more collectible first generation AP1. While total production numbers are actually unknown, both Honda and experts agree it to be nearly 67,000 with just over 9,000 produced in 2000. Of those, about 2,800 were Silverstone on black. 
The previous owner Hedy Cirrincione gained national attention in the up-and-coming JDM car collector world after Honda Brand Advocate and YouTuber Honda Pro Jason brought this true barn find to light.
Honda Pro Jason's interview with the previous owner is below.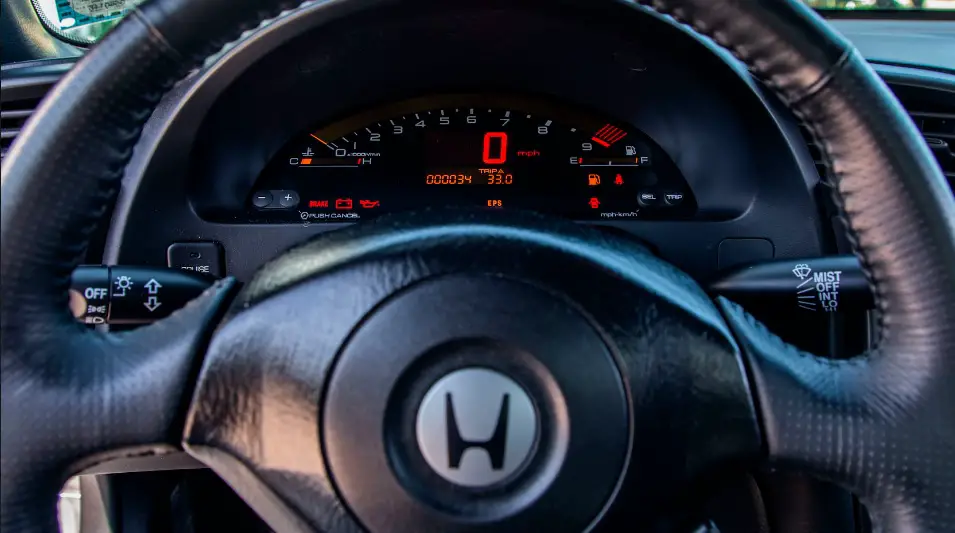 If you didn't already know, Cirrincione already owned a 1999 Honda S2000 in Formula Red and had the foresight to buy another one to squirrel away. Although Normal people usually buy roadster but Cirrincione had the means to have her cake and eat it too. Her Formula Red AP1 has over 150,000 miles.
According to Cirrincione,
My mantra was if you had a really cool car, wouldn't it be great if you had one as pristine collector's car and in case something happened to the other one.
With F1 technology baked in, the highest specific power output for any naturally aspirated piston engine of its time, and timeless looks, it was an instant classic.
Today, with emissions and increased safety standards shaping what cars look like and how they make their power, proper manual rear-wheel driver roadsters without an alphabet soup of technologies butting in is rare.
Honda's commitment to produce S2000 reproduction parts and increased popularity in the used car market for these analog JDM roadsters means the S2000 gets a second wind.
As for this 34-mile S2000, it may just show up at another auction sooner rather than later.