If you zoom in you can see the shame on his face.
Instead of shelling out a couple of bucks for street parking ahead of the annual Marina Del Ray fireworks show, this Tesla Model S driver had the bright idea to drive his six-figure electric car onto Venice Beach. But, instead of gracefully exiting the sandy shore, karma reared its ugly head at him, his Model S getting stuck in the sand inches from the road.
The Smoking Tire's Matt Farah, a Venice Beach resident, took the opportunity, like several cars behind him, to snap a photo of the hapless Tesla owner, sharing the situatoin to his 290,000 fans. It's not so much the photo that commenters are taking umbrage with, it's the 236 word-long screed Farah typed out, absolutely ripping into this Tesla driver's bonehead mistake.
Here's the Instagram post below, mirror of his caption linked here.
Like any big beach city event, parking is tight. Smart fireworks show viewers know this, arrive several hours early, and park in the more than dozen surrounding area lots and garages. Finding a parking spot isn't impossible.
Here's a screenshot of most of the lots around Venice beach. Most don't charge more than $20 for a couple of hours and a handful owned by the city are free.
This Tesla Model S tried to pull an illegal loophole and drove onto the beach off of Speedway and Spinnaker St. Here's what that place looks like on Google Maps, link here.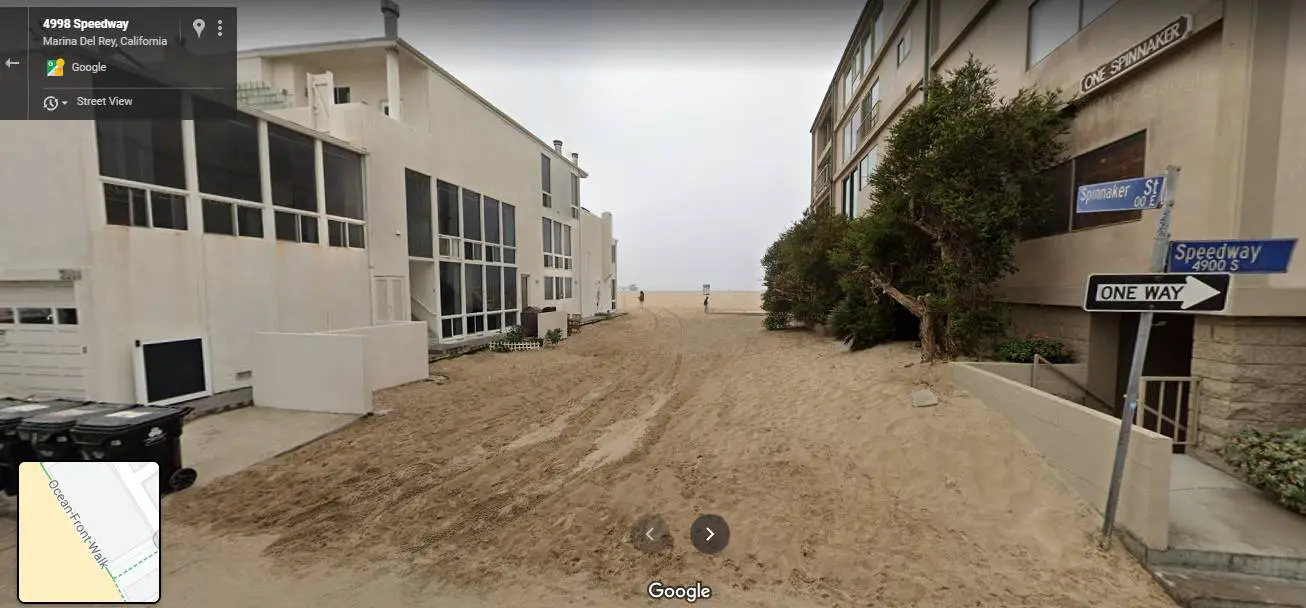 Spinnaker is officially a walk street, no cars, besides official city vehicles allowed.
If this Tesla driver was caught, unauthorized beach parking carries a $35 base fine.
Since Farah made a name for himself as a car enthusiast, his followers are calling him out for just shooting a photo to be posted hours later instead of offering some kind of help.
The top liked comment from @Bailythagolden says, "Some offer help, some stop and take pictures."
@David.Stenhour said, "Push, then laugh."
@IGuessitsmanny commented, "D*mn dude, what is up with you? Is it that hard to be a decent person and help give this guy a push so he can get home? How much of a big man are you now after roasting this guy and not even to his face?
To which Farah responded, "This guy didn't want to find a parking spot like a normal person, so he just drove his $100,000 car on to a public beach and parked it there. The arrogant one here isn't me, it's the guy who thinks he can just park anywhere he likes and that nothing bad will happen. F*** him, let him sit there."
Drivers stuck in this situation typically have to dig, with a shovel, around each tire and, with aired down tires, gently drive back and forth until those all-season tires find some grip.
While no one, including Farah, is obligated to help, publically humiliating him later on with a paragraphs long caption certainly does anyone no good.
While I admittedly would've also snapped a photo, my caption would've been much shorter and not so condescending. I don't know how I'd react, driving by him, but if I had the expertise to dig out vehicles, I'd offer my services.
No one is arguing this Tesla Model S driver did a bonehead move but do you think Farah's Instagram post was all that harsh? Let me know your .02 in the comments below.