Mom was excited about the lemon tree, so it evens out.
Earlier last week I saw some heartwarming news shared by Pro runner Brenda Martinez.
An Instagram video shows Martinez gifting her parents their own home.
The surprises didn't stop because while Martinez's parents were touring their new home, someone was parking her Dad's new truck onto their driveway.
Check out the short and sweet video below.
According to the caption, Martinez's parents were renters for 37 years.
Anyone who knows anything about the California housing market knows how extremely difficult it is to find any kind of affordable housing anywhere in this state.
To turn her parents' predicament from renters to homeowners is a dream for a lot of kids and adults who appreciate the sacrifices their parents have done.
While the lede is a new house, this is a car blog, and I was more intrigued about that Nissan Frontier. In the video we see her Dad walking up to his new truck and shaking his head and disbelief before the waterworks come.
We hear the Mom say, "I told you he was going to cry!"
I commented what the story was behind the new Frontier and Martinez said,
"My Dad's work truck broke. He stopped working for a bit when COVID was real bad. I really don't know anything about cars, but he just needs a truck for his landscaping equipment."
If reliability is what you're after, the Frontier is an excellent choice. While this generation Frontier is infamous for its ancient looks, unchanged since 2005 (George Bush was still president,) these newer ones are, by design, now extremely reliable.
After 16 years, most manufacturers have worked out the kinks in their design, the Frontier included.
Check out the downward trend of complaints from owners on CarComplaints.com.
This looks like a base trim Frontier King Cab S with those 16″ 6-spoke steel wheels.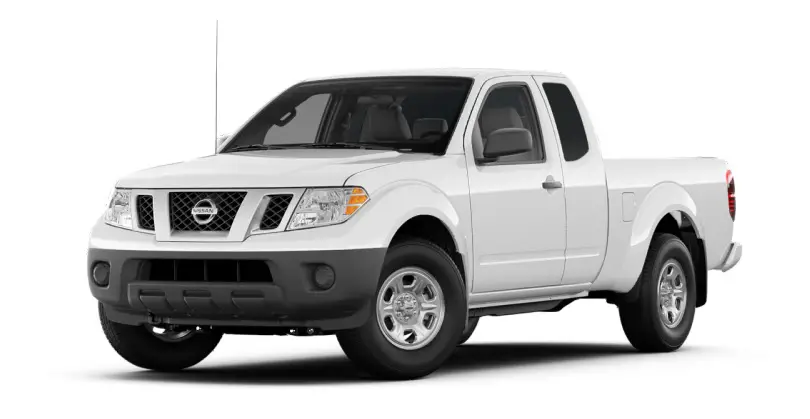 Car enthusiasts hold a special place in their hearts for any new car available with steelies in 2021.
For real, check out TheDrive's love letter to a steel-wheeled Land Cruiser.
There's also a subset of Twitter who gushes over steel wheels on the new Ford Maverick and Bronco.
BEST FEATURE: Standard steel wheels! pic.twitter.com/FVvy60uMfJ

— John Voelcker (@johnvoelcker) June 8, 2021
Steel wheels, good.
And, let's not forget, this is going to be a bonafide work truck. Sure, Martinez could've got her Dad a top of the line Pro-4X but that's not exactly what he needs.
Here's to many happy miles of driving ahead of him.
Overall, class act move, Martinez!