Witness video shows the Model Y going at least 100 MPH.
A warehouse manager and this Youtuber's insurance will have a field day sorting this one out when they open for business after Labor Day weekend.
TJ Headley, aka Richhh Vlogs or @TJake.Richh, uploaded an unbelievably asinine piece of footage shot in Orlando, Florida showing him taking a Model Y at triple-digit speeds through a locking dock and across a busy road, crashing into a nearby warehouse.
Their original Youtube upload's been made private and Headley's been busy trying to take down copies, but it's too late. Copies, like the one below, are everywhere.
As you can see, this Tesla Model Y is still rocking dealership plates. A quick look on online shows the nearest Tesla dealership is only two miles away from the location of their crash.
Here's a map of how close to Tesla they are.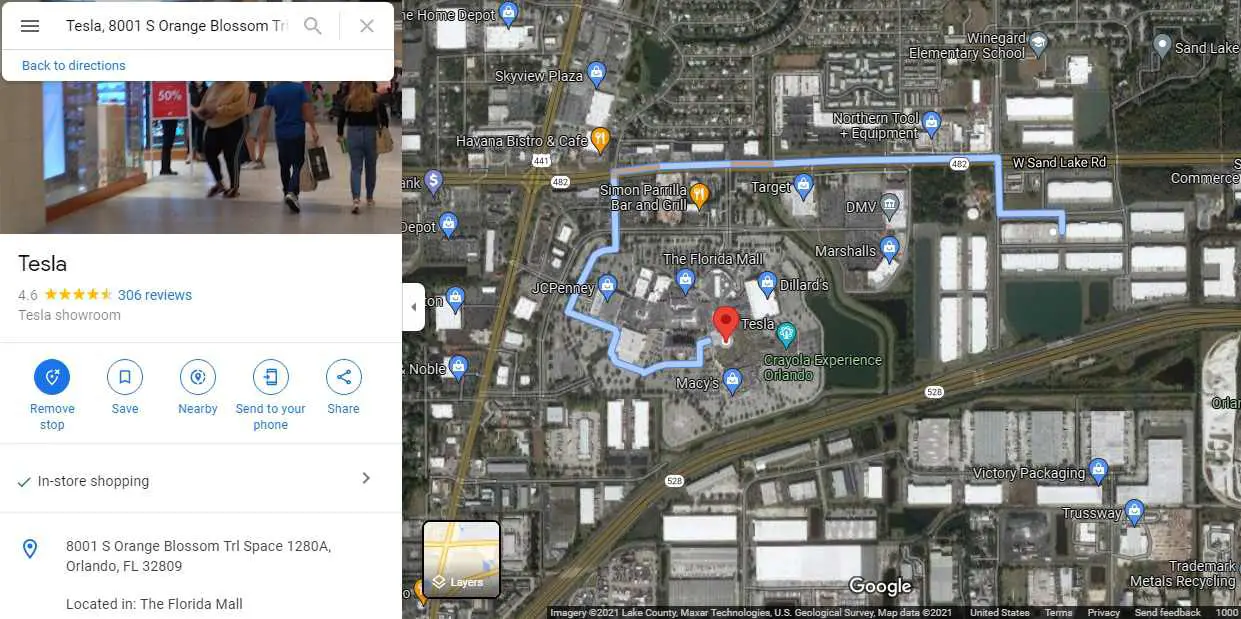 Tesla has Touchless Test Drive, which allows prospective shoppers to take available inventory for a spin without having to deal with a salesperson. It's the preferred way to test drive cars during a pandemic.
You'd think someone would be extra careful with a car they don't own. Then again, this is Florida.
Here's a birds-eye view of where it all went down.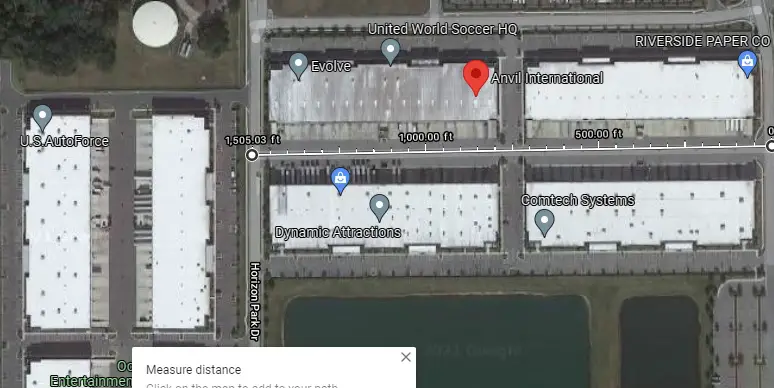 Warehouse areas are typically where car stunts like this go down. From where that Tesla Model Y starts to where he crosses Horizon Park Dr., it's a good quarter-mile.
That Tesla had to be touching 100 MPH or more.
Clearly, all parties involved are unfamiliar with electric cars as most, if not all, cases of unintended acceleration are because of user error and pedal misapplication.
Based on the dialogue, it looks like they were actively trying to film this Tesla Model Y catching air.
I can hear the cameraman say at the start, "Let's get down here because that's where the bumps are at."
It's reasonable to conclude the force and jarring nature of jumping the Model Y caused Headley to either mistake the accelerator for brakes or miss the brakes entirely.
The warehouse they crashed into is currently being leased by Unilumin USA, a China-based LED display maker for business and commercial applications.
Stupidity aside, I'm surprised how unhurt Headley seems. Tesla model Ys have 5-star safety ratings from the NHTSA.
For readers, it's noteworthy, if there's no immediate danger, to not move victims out of a crashed car as moving someone unstabilized might exacerbate any underlying injuries.
Thankfully, based off the video, it looks like no one is seriously hurt or injured.
There were workers in that warehouse but, from the absence of yelling or urgency to get anything out of the way, I'm going to assume everyone inside was uninjured. It could've turned out a lot worse.
If insured properly, Headley's insurance will deal with the complete debacle including the damaged Tesla and warehouse property.
The DailyDot reached out to Headley for comment and Headley responded saying,
"Anything can happen to anyone and I realized I am not invincible and I could have lost my life, or taken someone else's in a matter of seconds. Impulsive decisions are never thought out and this is one I am surely not proud of,"
"Luckily I walked away with no injuries, and everything that was damaged was replaced with money. Lives can not be replaced, so therefore I take my time on the road and make sure to operate safely wherever I go."
Headley still has videos up showing a level of irresponsibility that one frightening "impulsive decision" might not change.
This one shows Headley test driving BMW 5-series, accelerating past triple-digit speeds on city roads.
This video shows Headley abusing his own BMW and then wondering why it malfunctions throwing codes.
As for this latest accident, despite his statement to The Daily Dot, I doubt he learned anything.
For everyone else, keep your head on a swivel while on the road watching out for Grade-A idiots like these guys.