You won't believe the price this parking garage charged and how much they usually charge.
Parking in San Francisco is hard enough, more so before San Francisco Giants home games at Oracle Park.
So, when both the Dodgers and Giants faced off in The City for a post-season matchup for the first time in modern baseball history, not only did ticket prices soar to match record-breaking demand (it was a sell-out crowd with nose-bleed seats above $300) prices soared for parking, perhaps breaking all-time records for prices charged in parking garages nearest to the park.
How bad did it get?
First, here's a birds eye-view of the nearest parking garages near Oracle Park. Prices for parking increase exponentially the closer you are to the park during a home game.
While most Giants home game attendees are smart enough to take Public Transport there are many people who drive. There are also people, like news reporters, that need to drive into the city and can't just lug their equipment on CalTrain.
The record for the highest amount charged by a parking garage before a San Francisco Giants home game at Oracle park has to be $180, at 136. Townsend Garage on Townsend Street on Game 5 of the Giants 2021 NLDS matchup against the Dodgers.
So, last week it was $95. Now, the highest price is $180?! This public parking garage on Townsend Street between 2nd and 3rd in SF is offering baseball fans a parking spot to tonight's game for nearly double the price. Would you pay this much?
GO GIANTS! ⚾️https://t.co/kgiUrGCM5l pic.twitter.com/OPm2lBonbF

— ABC7 News (@abc7newsbayarea) October 15, 2021
Witnesses report the previous price was raised to $180 30 minutes before game time.
136 Townsend Garage is owned and operated by Sky Parking LLC.
And this is what 136. Townsend Garage normally charges for event parking, only $15.
$180 is a 1200 percent increase!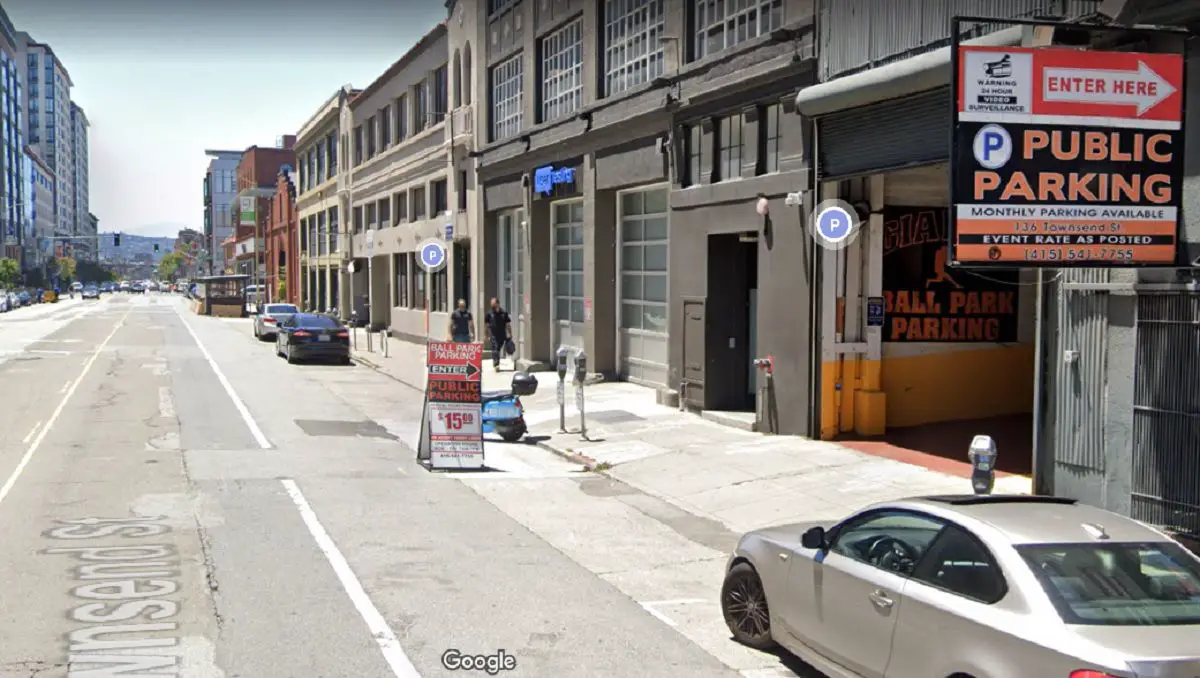 The second highest amount charged this year for parking I saw reported was across the street from that Townsend Parking garage one charging $170 for event parking.
I'll see your 130 and raise you… pic.twitter.com/Yq1ApHrpTc

— theRealFo (@theRealFo) October 15, 2021
The last time prices got this bad for parking was in 2014, prices reaching $150, while the Giants played at home during their World Series run.
How do they get away with this? This must be illegal?
It's a matter of supply and demand. There is a super high demand for a limited number of spaces.
The Giants even have a name for it on their website, they call it "Dynamic Pricing" where the price of parking changes "based on factors such as day of the week, type of event, and overall demand."
These parking garages are private businesses and only raise the price to this high during record demand. They certainly wouldn't survive if they charged that price all year long.
People have called this exorbitant pricing a form of Price Gouging but that term is typically only used to describe increased prices for necessities and essentials for basic survival during times of natural disaster.
Going to a Giants game isn't necessary for human survival.
If the Giants make the post-season next year or in the future, I fully expect a parking garage spot to go for $200+