A Mugen DC2 hood from King Motorsports originally sold for $1,600
If you have authentic Mugen parts for those Golden Era Hondas collecting dust and need some extra dough, now might be the time to auction those bad boys.
An authentic Mugen Hood for an Integra Type R listed by fiveMart5 on Yahoo Auctions Japan earlier this week recently garnered a final bid of 1,383,100 Yen or $12,180 before taxes, fees, and shipping.
According to the listing, the hood isn't even in perfect condition.
"Slightly scratched and dirty. I think that the outside condition can be used as it is. The back side is dirty. There is no crack. No Hood pin is used."
The listing can be found here and below is a screenshot and photos from the listing.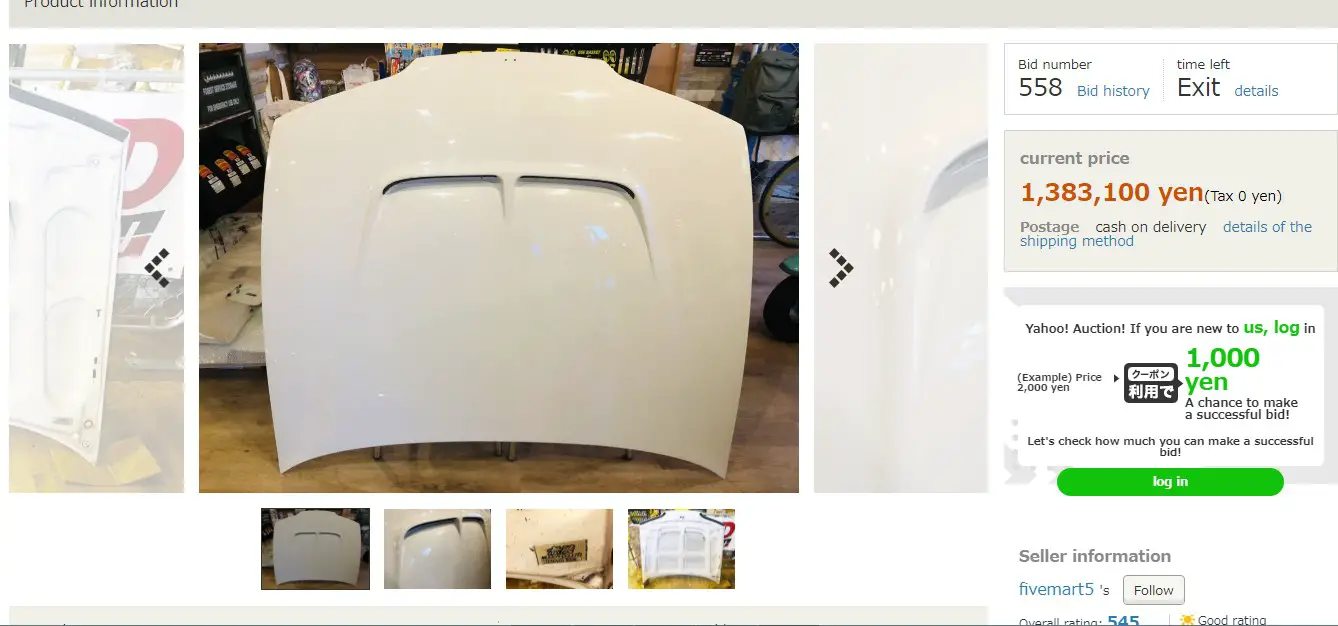 There are screenshots floating around on social media showing a 2,502,000 Yen (or roughly $22,000) final bid, but it seems that bidder retracted that as the bid history no longer reflects that.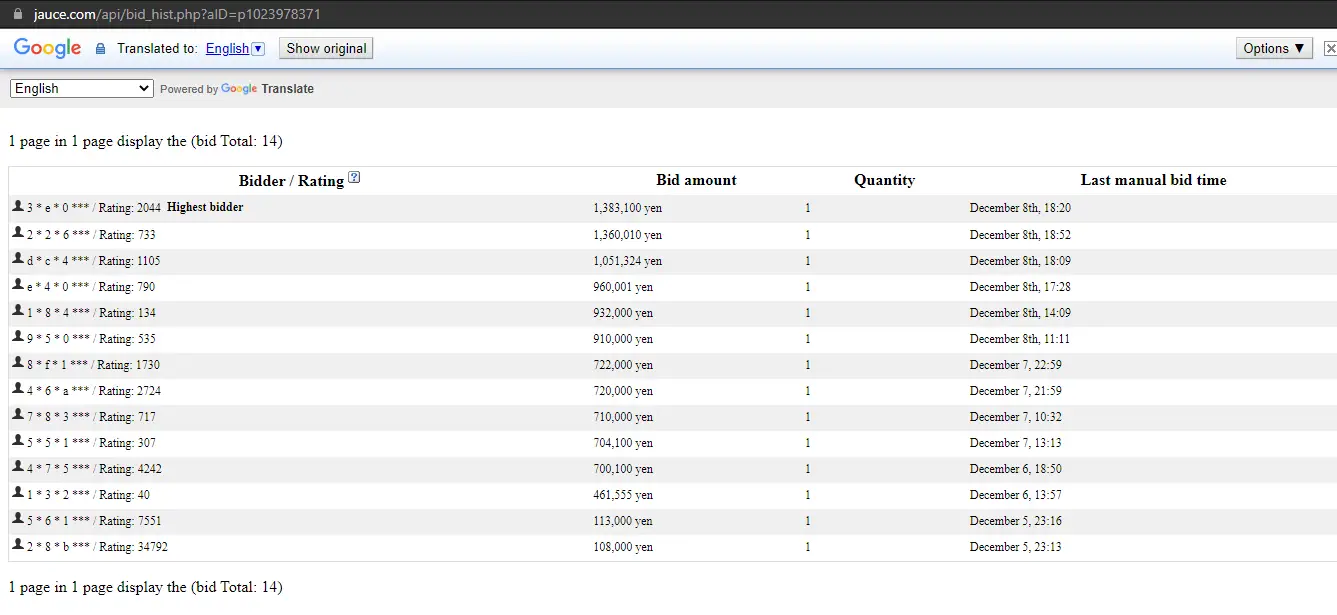 After thorough research looking at past eBay, Yahoo Japan, and social media listings, other Mugen Hoods for the Integra Type R don't even come close to what this particular hood sold for, so it has to be an auction record.
Used Mugen hoods for DC chassis typically have a $3,000-5,000 used resale value based on the hood's condition.
Because of Mugen's racing history, close ties to Honda, and reputation for performance and OEM quality, even their used parts are highly sought after.
For the 1996-1998 JDM Honda Integra Type R, Mugen developed a demo car and parts catalog that completed transformed Honda's hottest FWD sport compact from bumper to wing.
Mugen developed a complete wind tunnel tested aero kit, engine parts, a cold air intake, exhaust, wheels, coilovers, sway bars, a one-off valve cover, and interior pieces specifically for the DC and DC2R chassis.
You can see the extent of their catalog linked here.
The Mugen aero package for the DC2R included a vented hood, bumper (with extended aero underbody,) side skirts, and a unique adjustable wing.
Aero pieces could be bought separately.
Regular Acura OEM hoods weigh about 33 pounds. These lightweight vented hoods weigh about 18 pounds.
Contrary to popular belief, the DC2R Mugen vented hood isn't carbon fiber but an "autoclave-formed glass-fiber prepreg."
According to the catalog listing,
Air outlets are also incorporated to extract the hot air from the engine bay interior under the action of negative pressure, which helps to alleviate heat build-up in the engine. It can be fitted to all 3/4-door cars except those with four round headlights. (JDM front end only.)
Mugen originally listed the Aero Hood Kit for $1,400 and, when King Motorsports eventually sold it as an authorized reseller, it listed for $1,600.
$12,180 is a lot for a used hood but, for quality JDM parts, it's not unheard of.
Even today, a new Mugen CF Hood for the FK8 Civic type R already costs roughly $9,000.
Who knows how much those will cost in a few years once Mugen eventually stops making them.