We all know the "Can I Get Uhhh…" McDonald's ad was filmed at a McDonalds restaurant, but which one?
By now, we've all seen McDonald's new commercial that dropped during Super Bowl 56 earlier last weekend. Featuring icon of music Kanye Weset and NASCAR driver Bubba Wallace, the fun, 30-second ad spot touches on that moment deciding on what to order almost everyone can relate to.
The one thing that might be hard to relate to is just how clean and pristine the McDonald's they were ordering at, is. Devoid of oil stains, gum on the walls, and nary a tire mark, it's the perfect McDonald's for commercials.
A little too perfect.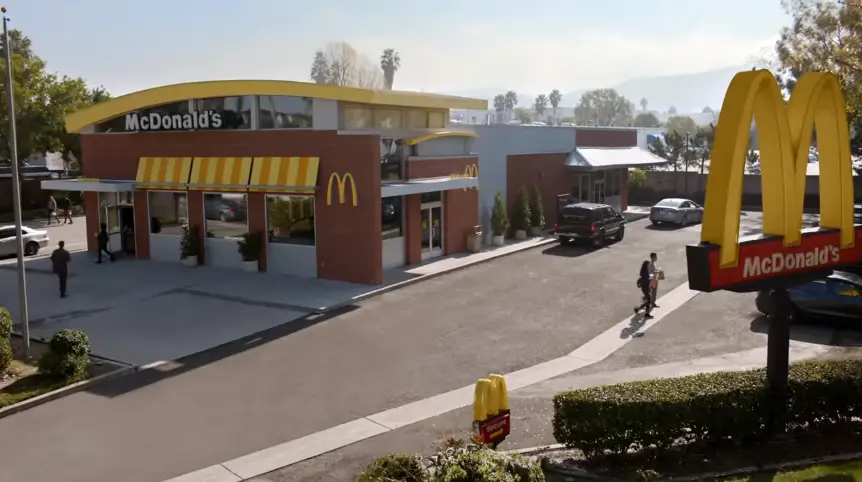 That's because the McDonald's the ad agency used is McDonald's own fake restaurant used exclusively for filming purposes.
Thanks to a recent post from Complex Magazine, they shared a few behind-the-scenes shots featuring West as the ad agency set up and directed West and his larger-than-life SHERP off-road ATV (which is not road legal, by the way) through that Anytown USA McDonald's drive-thru.
Check out some behind the scenes shots and video for yourself below.
Located at 17030 Green Drive in the City of Industry, Calif, the stand-alone store is tucked away in an area of town zoned for industrial use. Even if there are working kitchens inside, McDonald's cannot legally serve customers.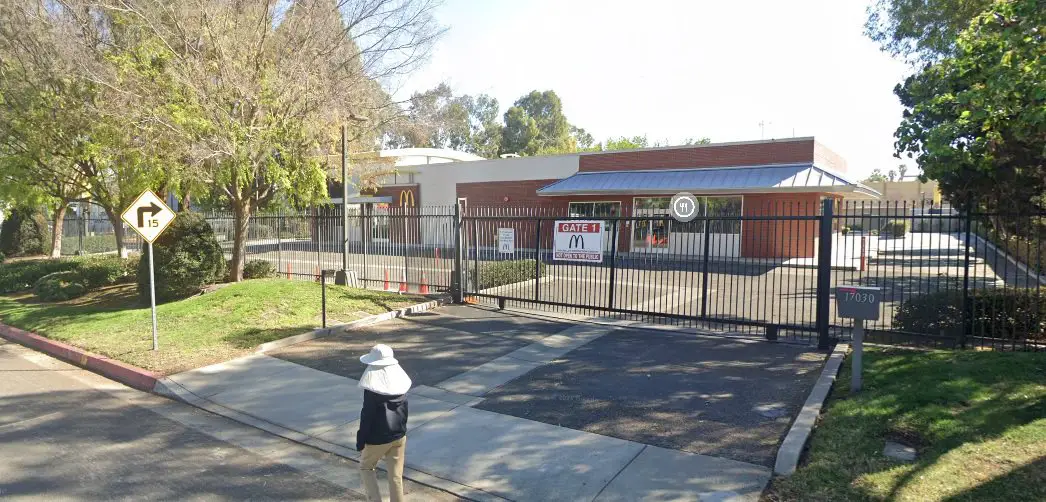 Keen eyes will notice vehicle moving service "Lucky Moving's" headquarters in the background of this BTS shot confirming where this McDonald's is.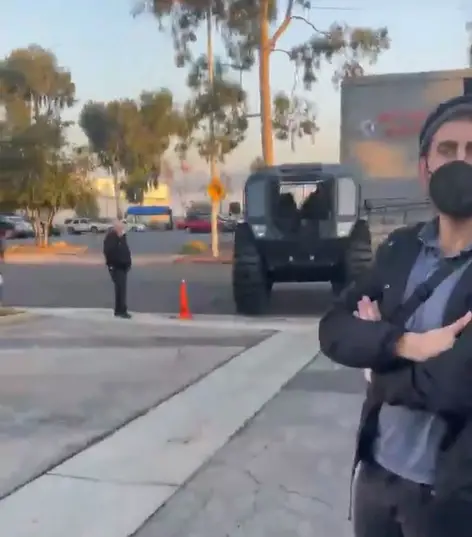 Because it's controlled, McDonald's can cater the drive thru menu depending on what's seasonal and new.
And where else, but a fake McDonald's, can you coordinate and direct a NASCAR Pit Stop and cater to a hip hop mogul like West?
Now that you know where McDonald's films most of their ad spots, it will be hard not to recognize it the next time a McDonald's ad pops up on your screen.