Get ready to be passed by a rock crawling Honda Ridgeline at your nearby off-road trail.
It's becoming increasingly common to see newer Honda uni-body SUVs and even their Ridgeline truck getting their all-terrain tires dirty on beginner and even intermediate off-road trails.
And, with this latest mod in development for the off-road aftermarket, you're going to see more AWD Hondas doing off-road things you never thought possible.
JonDZ Adventuring, who goes by @JonDZ_adventuring on all the socials, shared how he's collaborating with Ventura California-based import repair and modification shop New Age Performance, to further improve his project, that is equipping All-Wheel Drive Hondas with line locks to make them more capable off-roaders.
To give you a taste of what I mean, check out JonDZ's post showing how this new mod allows a Honda Ridgeline to conquer a situation with the mod on and off.
NA Performance, AKA @K20Z3AllMotor on Instagram, recently acquired a newer model Honda Ridgeline, Honda's controversial uni-body truck for, "shop duties like hauling my flywheels around etc."
Presumably, since Emmanual (or E-Man) is an import racer at heart, the urge to modify this stock shop truck, soon got the best of him.
Honda's AWD system, known as i-VTM4 or, better known as SH-AWD, is pretty capable on its own.
With the ability to send up to 70 percent of an engine's torque to the rear and 100 percent of that torque independently left or right, i-VTM4 gives Honda's SUVs and Trucks enough 4×4 capability to conquer more than what the average owner is willing to put their cars through.
Where that AWD falls short is dealing with the torque split up front because of an open differential.
That's where this mod comes in.
Line locks enable drag racers to lock their front brakes independently of the rears so a drag car can easily pull off a burnout to warm up their tires.
NA Performance takes it one step further, his line lock system allowing either a right or left front wheel to brake independently of the other.
As Jon DZ describes in his longer video below,
"EMan had the idea of brake "line locking" a wheel with no traction so that,
The differential is no longer open.
More torque is sent to the wheel with traction. (Brake vectoring only pulses the brakes of a wheel with no traction.)"
As you can tell from the videos, the system is still very much in BETA, and not 100 percent where EMan wants it.
For one, the driver has to engage the line lock manually and has to know which front wheel is spinning for the system to be effective off-road.
Also, it's not clear how much the added stress of extra torque sent all to one front wheel effects long term durability.
But, as a proof of concept, line locking i-VTM4 equipped Hondas for added off-road capabilities is already a success.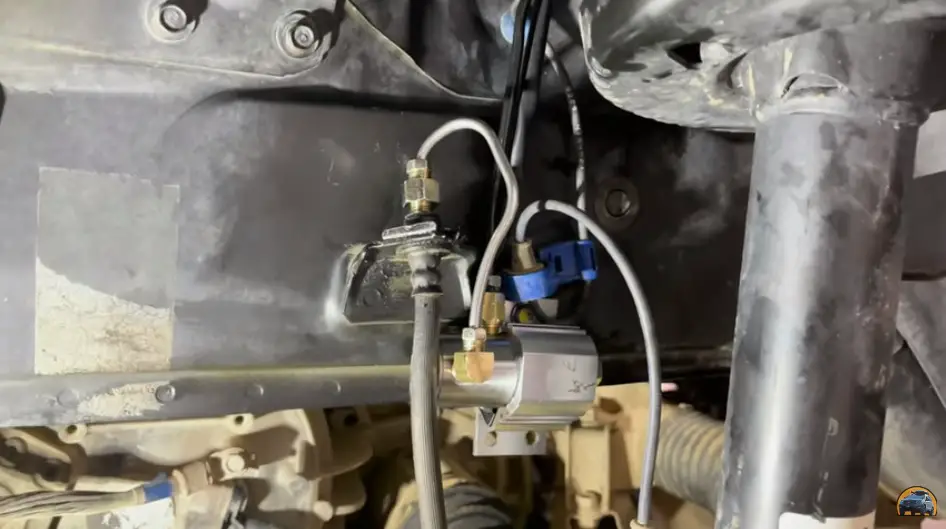 And, as the videos show, these aren't overly modified Hondas, as for the Jon's Passport, except for off-road tires and a modest lift, his off-roading Passport is mostly stock.
NA Performance's Ridgeline is even more stock!
If some A/T tires and a line lock is all you need to make your Honda as off-road capable as some of those other dedicated off-roading brands (Jeep, Toyota, and Ford) it just goes to show how good Honda's basic off-roading engineering is already.
If you're interested in equipping your own Honda with this unique mod, contact NA Performance, contact info linked here.