He's now warning fellow Toyota GR86 owners to watch what you post on social media and to reconsider driving your new GR86 hard in any kind of motorsport activity.
Update 8/4/2022 – Toyota will rebuild Alvarado's engine. According to The Drive, "His warranty claim will be approved after speaking with the automaker's executive office. His GR86's engine will be rebuilt on Toyota's dime." 
With a free track day, NASA membership, and advertising showing how sporty and dynamic the redesigned Toyota GR86 is, it's reasonable to assume the GR86 can easily handle enthusiastic and spirited daily driving along with the occasional track day.
After all, it's a Toyota.
Such is not the case for one GR86 owner.
SCCA Official- Members Facebook Group member Blake Alvarado shared with group members how his newly purchased 2022 Toyota GR86 suffered catastrophic engine failure and, despite less than 14,000 miles on the odometer and up-to-date maintenance, Toyota denied him a new engine under warranty because of a social media post Alvarado took during a "Test & Tune" event in March.
GR86's MSRP at around $27,200 but, realistically (in this economy) owners probably finance a number somewhere in the mid-30s.
You can check out Alvarado's post here, a screenshot of his post below, and a rundown of what went down after.
"On July 10th, I suffered an engine failure due to oil starvation," Alvarado comments. "Teardown found it was the cylinder #4 rod bearing that failed. There was grey sealant in the oil pickup (which is a well-known and warrantable defect occurring since 2013)."
Corroborating Alvarado's claim as to the cause of his engine failure are several worrying posts from other GR86 members on GR86.org (like this one and this one) most all pointing to clogged oil pickups as the cause of their engine failures.
In addition, according to Car-Moby, there are a worrying number of GR86 owners in Japan who suffered a similar engine failure, owners posting what their oil pickup filters look like after inspection.
Notice all the chunks of RTV sealant in this post.
"One of the main selling points of the car was that Toyota advertises providing a free NASA track day and a 12 month NASA membership with the purchase of the vehicle."
Not only is this true, details listed on Toyota's website, in Toyota's FAQ it clearly states you can take your GR86 out on the track for high-performance driving with no modifications.
As mentioned in his post, Alvarado maintains, besides everyday driving, he's only taken his GR86 out for a "Test & Tune" event, an untimed track event with no actual competition.
Alvarado's post goes on to describe how a Toyota Field Technician Specialist opted not to even look at his engine, only pointing to a social media post from said "Test & Tune," as well as an onboard video that had nothing to do with Alvarado's GR86, as grounds for denying any warranty service.
"This "proof", along with the FTSs remark that the issue is common when drifting (he is a local drifter well-known in the community), prompted him to deny the warranty claim and the Service Manager to agree with the decision. I was provided an estimate of $11k for the repair."
Here's a screenshot of his social media post that Toyota used as proof.
Here's the warranty Toyota's get, the GR86 included, along with what's not covered.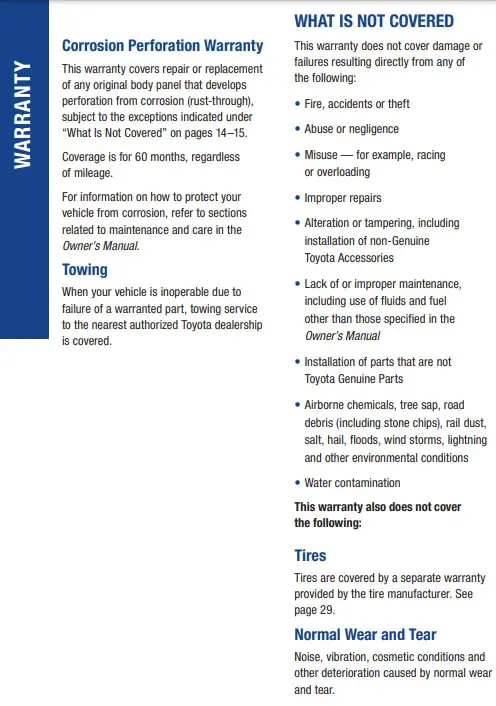 Per Alvarado's post, I'm assuming the Toyota FST, based on that one photo of Alvarado's GR86 in a drift-like state of motion, was all the evidence Toyota needed to deny his claim moving forward.
Alvarado then says that, with no other recourse, he's opted to put in a used engine for $7,000 at an independent shop.
Alvarado concludes his post by warning GR86 owners to seriously reconsider high-performance-type track events in light of this "sealant clogging your oil pickup" condition and to, at the very least, limit your social media posts.
"I strongly urge anyone that uses their GR86 for anything beyond street duty to take all possible precautions," Alvarado concludes. "Cover or remove your plates while on site. And be very cautious about posting to social media. Anything that isn't privately shared amongst friends can be found and used against you. Even then, screenshotting and sharing is out of your control. Be warned and be safe."
Do you think Toyota would've warrantied Alvarado's GR86 if they found no evidence of his motorsport activity on social media?
Do you think GR86 owners should be worried about a possible engine failure due to driving their GR86s hard on the occasional track day?
Let me know your answers and additional thoughts on Alvarado's situation in the comments below.