"Please, NEVER do THIS to your Toyota," the Toyota Master Diagnostic Tech warns.
"The Car Care Nut," a Toyota Master Diagnostic Technician, shop owner specializing in Toyota, Lexus, and Scion, and Youtuber, posted up a video warning his viewers of the potential dangers of Toyota's recommended 10,000 mile oil change interval.
A customer brought in a 2015 Toyota Camry with just 180,000 miles that, due to excessive oil burning TCCN attributes to Toyota's unusually long oil change intervals, now needs a new short block.
Check out TCCNs video below.
TCCN lays out the facts of this uncommon and unusual repair, the original owner of this 2015 Toyota Camry initially bought his sedan as his job required reliable transportation day in and day out.
180,000 miles over seven years is about twice what the normal American drives.
So, what better car to choose than a reliable Camry?
TCCN even proclaims the four-cylinder in this Camry, a 2AR-FE, is one of the best engines Toyota makes.
The potential problem and ultimately what TCCN determined is the cause of, what turned out to be, this Camry's worn-out cylinders, is Toyota's 10,000 mile oil change interval.
Here's a screenshot of Toyota's warranty and maintenance guide for when you should perform your oil changes under normal driving conditions.
Long, daily freeway miles certainly falls under normal.
TCCN believes Toyota changed to the 10,000 mile oil change interval as a marketing tactic, a bragging point for Toyota salesmen that their cars don't need as many oil changes as its competitors resulting in a lower overall cost of ownership.
TCCN also believes that the 10,000 mile oil change interval is just enough, the required minimum, to service Toyota's warranty.
All new Toyotas have a five year or 60,0000 mile powertrain warranty.
The potential problem that stems from this maintenance schedule is, if you're a Toyota owner who takes advantage of Toyota's free two years (or 25,000 miles) worth of scheduled maintenance, buys into a longer Toyota maintenance plan, or only goes to a Toyota dealership for your service, you don't know the quality of oil that your local (independent) Toyota dealership is using.
While a shop on the up-and-up might pour in the required synthetic 0W-20, there's a chance a less scrupulous Toyota dealership might pour in cheaper conventional or synthetic blend oil and call it a day, an oil that can't stand up to the rigors of an extended oil change interval.
TCCN says how this Camry owner religiously followed Toyota's recommended service schedule per the recommendations of his dealership, where he subsequently got his Camry serviced.
Around 130,000 miles, this Camry owner noticed, after checking and topping off his oil, that he was burning a quart of oil every 1,000 miles, an amount of oil burning Toyota deemed within spec.
Then, at 150,000 miles, that oil consumption jumped up to 2-3 quarts every 1,000 miles, a major inconvenience and a tipping point for the owner to either repair his Camry or replace it altogether.
It's worth noting, while 180,000 miles might seem like a lot of miles for most vehicles, for a Toyota Camry with only that many miles, suffering from excessive oil consumption at that point is an anomaly.
The owner ultimately does a cost-benefit analysis and determines that, in this car market, it's probably better to cough up the $6,000 (that's how much the repair ended up costing) to replace the short block and end up with a Camry with a refreshed engine compared to hunting around for a new car.
TCCN shows us how long oil change intervals resulted in seized oil control piston rings on at least two of the four pistons which caused excessive cylinder wall wear and tear.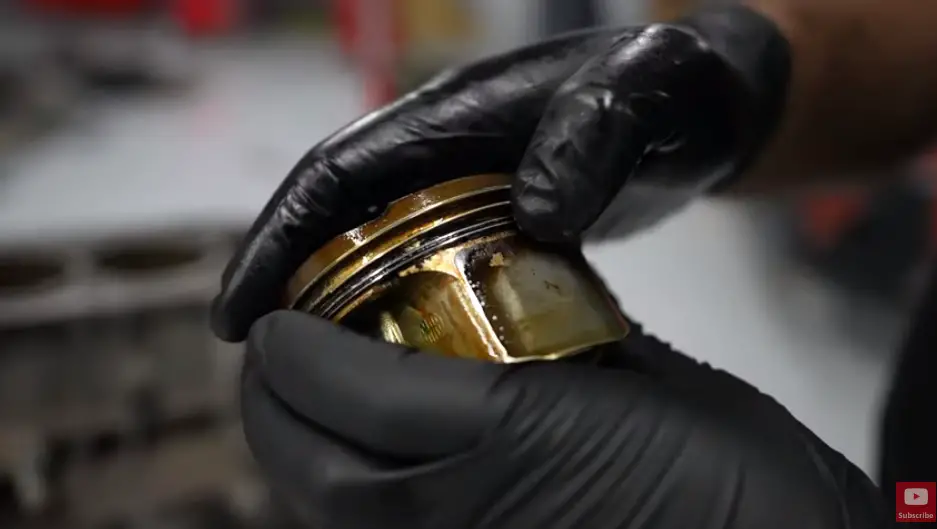 Those damaged cylinder walls meant that this Camry suffered from uneven compression because, without properly lubricated and functioning piston rings, the pistons and cylinder walls were not sealing properly.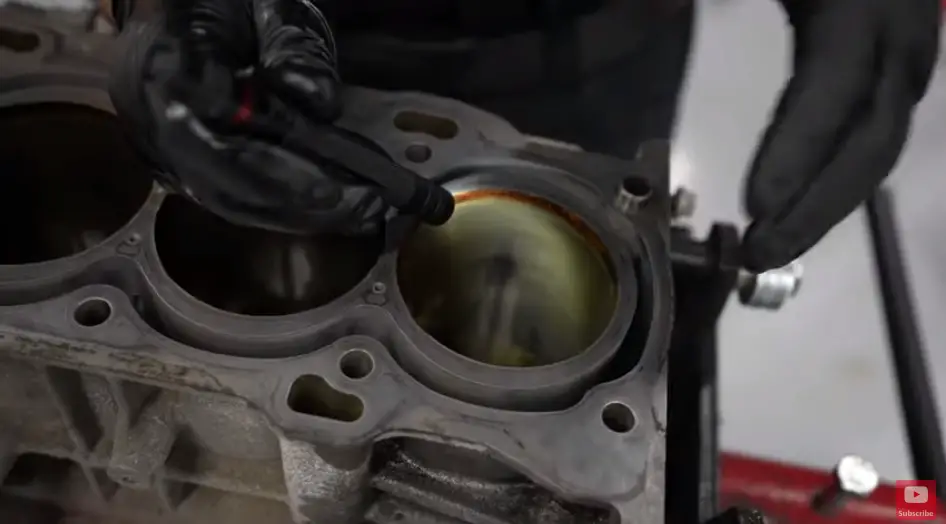 This ultimately lead to that massive oil consumption that could no longer be remedied with just top offs.
This could've all been avoided if the owner, and any Toyota owner who suffered from a similar predicament, was more informed and changed their oil more frequently.
TCCN recommends getting your oil changed at 5,000 miles or at six months, whichever comes first.
While you might spend twice the amount for oil changes than you would've following the owner's manual, is it worth potentially spending thousands of dollars or scraping your car a few years down the road because your engine gives out?
Are you a new-ish Toyota owner who only changes their oil at 10,000 miles?
Do you change it sooner like TCCN recommends?
Let me know what you think in the comments below.