Fullway tires, affordable tires with a surprising amount of performance.
website: www.chaoyangtires.com
Shopping around for affordable all-seasons or all-seasons with a good amount of grip and you're going to come across Fullway Tires, a brand you've probably never heard of before.
Here's everything you need to know about Fullway Tires with enough information, links, and videos to help you decide if you should spend your hard earned money on a relatively unknown tire brand.
About Fullway Tires
A quick search reveals Fullway Tires is a sub-brand of the Chao Yang Tires LLC, a tire company with a U.S. office in Medley, FL.
As the screenshot of their lineup shows, other brands in the Chao Yang Tire company include Arisun, Montreal, Landgolden, Atlander, Cordiant, and Gremax tires.
Chao Yang Tires partners with the Qingdao Fullrun Tyre company to make their Fullway tires.
According to their tire label, Fullway Tires are Made in Malaysia although I've seen at least one Fullway Tire Made in China.
According to their trademark information, Fullway Tires was registered in 2011 but have been around, first used in commerce, since 2009.
While their tire lineup might show six models, a full suite of tires, click on each one and you'll see Fullway tires specializes in a small subset of sizes catering to a specific niche of tire users.
Their most popular tire, the HP108, is by far their most popular tire coming in way more sizes than any of their other models with sizes ranging from 14″-28″, and is probably the model of Fullway you'll come across.
Strengths
Affordable
As with most value brand tires I review, the largest strength these tires have is the price and if you're shopping for performance all-seasons in the larger tire sizes, it's hard to deny how affordable Fullways are.
Take for example 245/45/R20s commonly found on American muscle like the Dodge Charger and Challenger. OEM tires are commonly Goodyear Eagle Sport All-Seasons. On Tire Rack, a new replacement set in the same size will set you back $247.99 per tire or $991.96.
An easy $1,000 for a set of tires?
Does it have to hurt your wallet that bad?
Well, no.
Fullway HP108s, a high-performance all-season tire in the same size costs just $114.93 or $459.72 for a set of four.
OK, now that's slightly more palatable, especially in this economy. Fullways in the larger sizes are so affordable you can almost buy a second, back-up set for the price of one set of more premium tires.
Value
What good is an affordable tire if it doesn't perform?
From the dozens of reviews about Fullways I've read, their tires deliver above and beyond what people expect.
Fullway Tires is truly a tire brand that punches above its weight.
HP108 purchasers in particular really love Fullways.
"The Fullway HP 108 is a great choice in today's market," says Steven S on his review of Fullways on Priority Tire. "I replaced the OEM Pirelli AS on my 2020 Dodge Charger Widebody. The HP's actually have better turn in response and lateral stability than the Pirellis. Wet weather handling is improved also. 400 miles of driving so far in mixed mountain roads, highway and city driving. No issues or complaints. I installed 315/35/20 on the stock wheels, no rubbing issues, improved traction for half the cost of OEM tires."
"These tires are great for the price, certainly beats paying $1200 for OEM tires, says Giano S on his review also about HP108s on PT. "In all, I saved $600, including the cost of install, disposal, and additional tire services."
This small review in particular caught my eye.
"Love these tires price right definitely purchasing more put these on my 2020 Hellcat, says Devanche K "They definitely show and prove."
Hellcats use Pirelli P Zero Neros in 275/40/R20 and cost $1,086 on Tire Rack.
Here's a photo of a full set of OEM tires.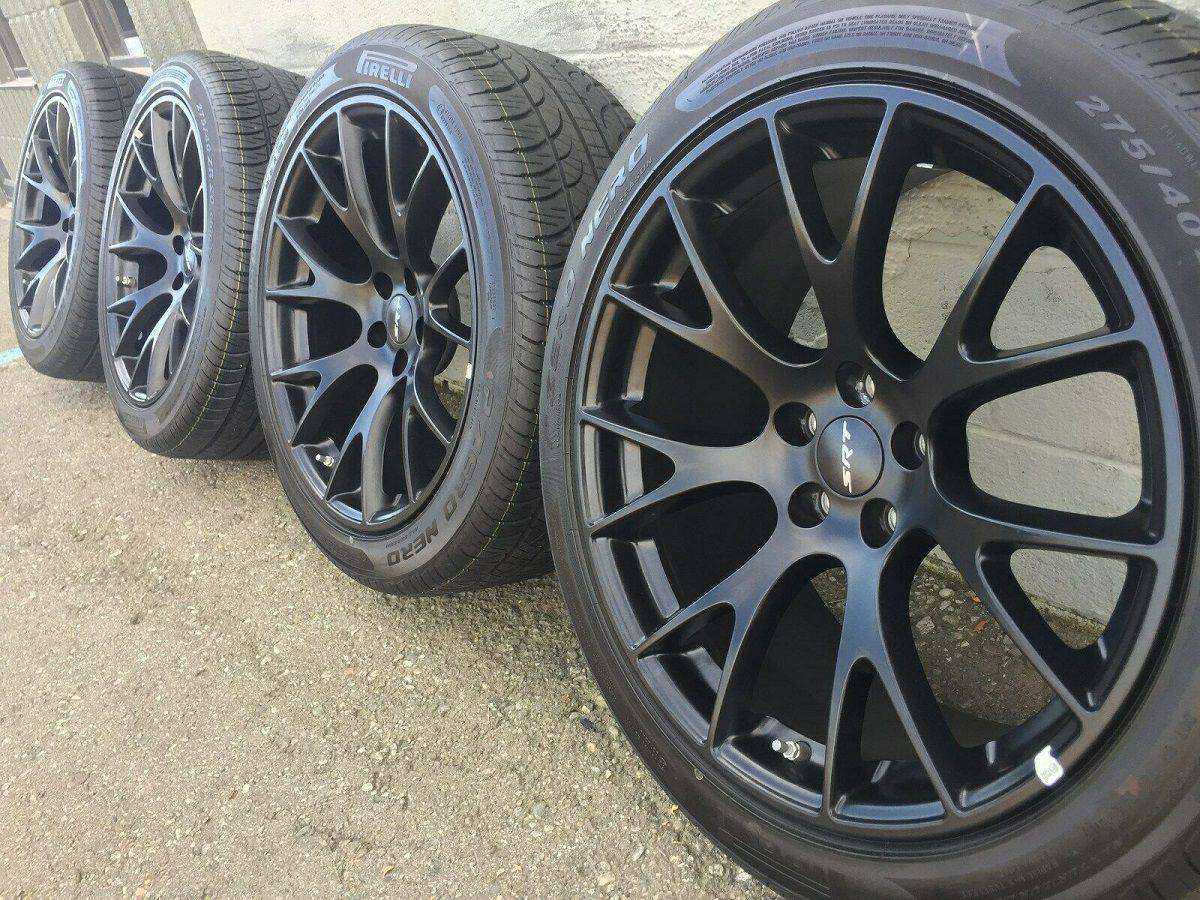 Fullway HP 108s in the same size cost just $479.72, a more than $600 savings. How can you ignore that amount of savings for a tire that clearly delivers? You simply can't.
Weaknesses
The largest weakness of Fullway Tires is they carry no warranty.
If there is one, I certainly can't find it online.
If you're going to buy Fullways, once you buy them, except for any X amount of days warranty for new, unused tires from the seller, you're on your own.
But, for the amount of savings you get, no warranty might be a risk worth taking.
Relevant videos
Where else can I find reviews on Fullway Tires?
Conclusion
Based on the dozens of reviews I've read, the videos I've watched about Fullways, and from everything I found out about Fullway Tires, I have no reservations recommending Fullways to you.
Especially if you drive a big body performance car that eats up tires like candy it would behoove you and your wallet to give Fullway Tires a try, I suspect you won't be disappointed.
As mentioned, Fullway Tires carry no warranty, so keeping on top of tire maintenance (pressure checks and rotations) is key.