Ironman tires is the value-brand arm of Hercules tires with a full suite of choices to fit the majority of your tire needs.
Website: www.ironmantires.com
Shopping for one or a full set of replacement tires and you'll probably come across Ironman tires, a brand name you've probably seen in the wild once or twice or come across the name online but, don't know much about them.
Here's everything I found out about Ironman tires and if you should spend your hard-earned money on these under-the-radar brands.
About Ironman Tires
Ironman tires is a sub-brand of the Hercules Tire and Rubber Company, itself a tire company that's been making tires in the United States since 1960.
According to a blog from Harford Tire, Hercules Tires and Ohio-based Cooper Tires, at one point, entered into a partnership whereas Hercules Tires leveraged Cooper Tires's manufacturing facilities to continue making their own tires.
Sometime in Hercules Tires history, management decided to acquire the Ironman Tire trademark and continue to make Ironman tires as Hercules's value-tier sub-brand.
In 2014, Hercules Tires, including Ironman Tires, was acquired by American Tire Distributors, a North Carolina-based tire and tire distribution conglomerate.
As I understand, Hercules and Ironman tires is, to this day, still in partnership with Cooper Tires, strategically manufacturing certain tire models by leveraging Cooper's portfolio, as of 2021, 10 tire manufacturing facilities around the world.
As such, Ironman tires aren't made in any one specific country, and I have yet to come across an Ironman Tire made in the United States.
For example,
It looks like Ironman IMOVE GEN 2 AS's are made in Vietnam
These Ironman Open Country ATs are made in Thailand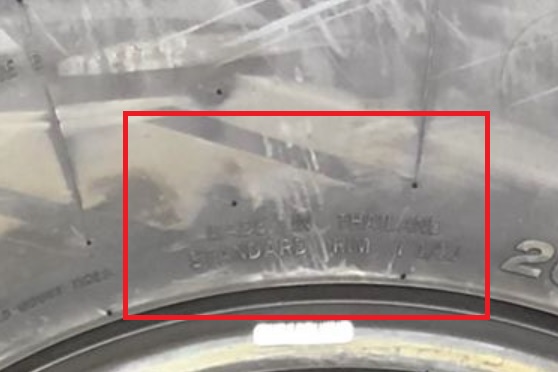 Ironman tires strengths
Variety
As of this writing, Ironman tires has a full suite of tires consisting of 17 different models categorized by Touring/Performance, CUV/SUV/Light Truck, Winter, and All-Steel Light truck.
Ironman Tires is one of the few tire manufactures, value or otherwise, that offers its RB-12 NWS, a classic white sidewall tire in 14″ and 15″ sizes.
Price
It goes without saying but one of the largest strengths with Ironman tires is the price.
Take, for example, Ironman's iMOVE Gen 2 AS, their entry-level Ultra High Performance All-Season in a common 245 45 R17.
On Priority Tire, you can find an iMove Gen 2 AS in that size for just $113.99 or $455.96 for a full set.
Compare that to comparable, already affordable all-season UHP's on Tire Rack and you're, on average, paying around $128 for a Laufenn S Fit AS or Hankook Ventus V2 Concept 2.
For a full set, that's a $55 difference or what you'd pay for a mount/dismount/balancing.
When money's tight, those marginal price differences between two affordable makes and models makes a difference.
Value for money
As I've said time and time again with value tier tires, an affordable price means nothing if the tire doesn't deliver on what tire shoppers want, mainly longevity, grip when the weather gets dicey, and acceptable levels of noise, vibration and harshness.
After readings dozens of reviews from different Ironman models, as a tire brand Ironman tires, by and large, delivers on what tire shoppers want.
For tire sites, or any site in general, that allows you to leave your own review, one has to be wary if the site's owners are putting their own fake reviews to inflate how good their products supposedly are.
Seeing how Ironman tires allows critical reviews, some of their model tires showing less than stellar marks out of five, and seeing most reviews are written in native-sounding English, it's safe to assume we can trust what people are writing on ironmantires.com
That being said take, for example their most popular tire, their aforementioned iMOVE Gen2 AS, it's a solid performing all-season UHP.
Here are noteworthy reviews.
"So far they seem like a decent tire for the price," says an anonymous but verified buyer from July 2022. "About 2000 miles in. I'll see how they hold up over the long term. Haven't used in ice or snow so can't really review."
"These Ironman tires are nice and quiet," says a buyer from tirebuyer.com based in Dallas,TX. "They seem to have good wet grip. No snow or ice in Texas so don't know about that. NOTE: rather alarming tendency to weave on grooved pavement."
The Ironman All Country AT, with close to a 1,000 reviews, also seems to be a home run with the off-road crowd.
"Great on and off road, says a buyer ID'd as FirstGenTundra based in Seattle, WA from 2018. "Wet or dry. Driven through deep mud, about 10 inches of snow and really wet streets and they've been great. Road noise isn't bad for an AT either. I'm sure they won't last as long as a more expensive tire but for the price they can't be beat. I'd consider another set."
Ironman tires weaknesses
Not the strongest warranty
Ironman tires calls their tire warranty a Limited Protection Plan that most of their new tires have for a period of 60 months (five years.)
You can read about what their Limited Protection Plan actually covers here.
Here are the models of Ironman tire that qualify for this LPP.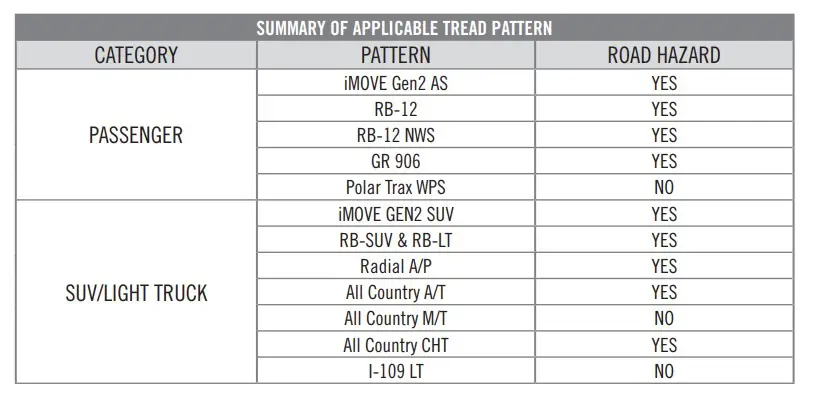 From what I gather Ironman's LPP only covers workmanship and materials defects and, for those that qualify as listed above, road hazard claims.
Ironman Tires does not have a limited treadwear mileage warranty.
That being said, I haven't come across many reviews mentioning how long their Ironman's didn't last.
Relevant videos
Conclusion
Based on the reviews I've read and the second hand knowledge passed on from people who've bought Ironman tires, I can safely recommend Ironman tires, as a brand, to any prospective buyers.
While I'm not satisfied with their tire warranty, when it comes to a value tire brand, I'm thankful they even have one to begin with.
Regardless, Ironman tires seems to be a solid tire company with a strong history in the United States with several decades of experience backed by a strong parent company.
In other words, buy Ironman tires with confidence.