Richard Hammond claims a British Light Rail train uses an engine from a Ford Ranger. Really?
Watching The Grand Tour Season 3 Episode 4. Pickup, Putdowns and a claim by Richard Hammond as he sat in his Ford Ranger caught my attention, apparently a British Light Rail train uses a Ford Ranger engine.
Of course, I had to do some fact checking and this is what I found out.
You can watch that particular episode on Amazon Prime, link to Season 3 found here.
On their second challenge pitting mid-size trucks against each other, Clarkson, Hammond, and May all try to pull down giant sized concrete head statues of each other using just their trucks.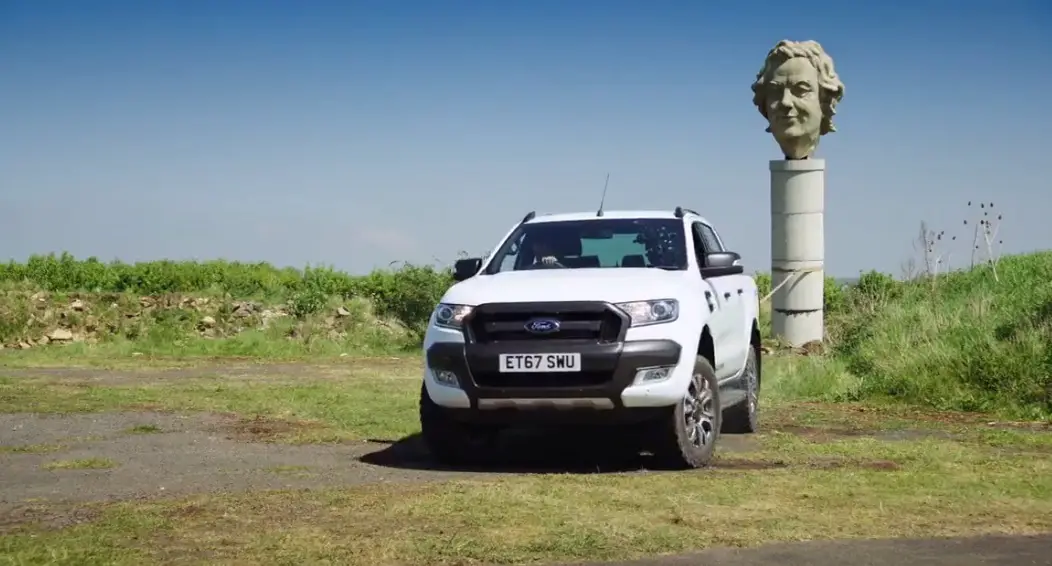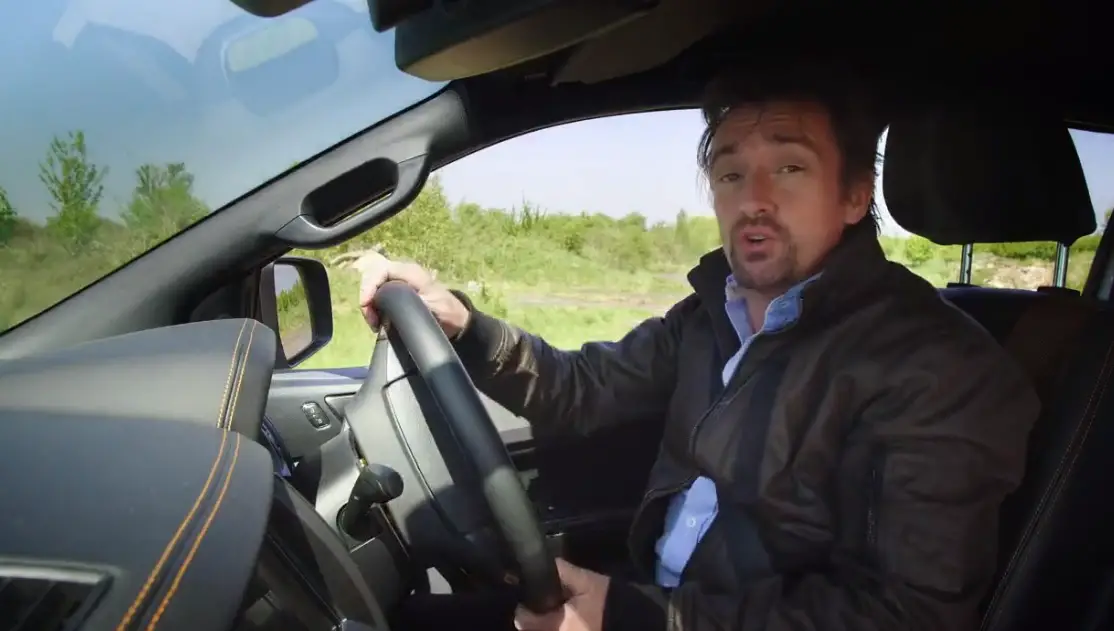 Clarkson in a Volkswagen Amarok, Hammond has a Ford Ranger and May is in the Nissan-derived Mercedes X-class.
While in his Ranger Hammond says,
"This engine is strong. Strong enough to pull a train, literally. Because they are actually using the five-cylinder diesel out of this in the new Vivarail 230 commuter class train."
Latest @Vivarail Class 230 004 at Coventry this evening en-route to join its sister at @marstonvalecrp @LNRailwayNews pic.twitter.com/xf5SNB0byz

— Toby Rackliff 🏴󠁧󠁢󠁥󠁮󠁧󠁿🇬🇧🇪🇺 (@tobythetram) February 7, 2019
According to the British Rail Class 230 wikipedia page, the D-Train is most commonly powered by a conventional diesel electric or an all new 100 percent battery powered motor.
The article lists the South African-made Ford Duratorq 3.2L diesel engine as the diesel electric's prime mover.
And, if you look on this post from Rail Engineer titled, "What's next for Vivarail," there's a photo of Ford 3.2L Diesel slotted in one of the train's generator rafts (photo linked here.)
It's worth noting Ford also uses their 3.2L diesel in the Transit Van and Everest SUV.
If you read the rest of Rail Engineer's post, they describe how these diesel electric hybrids operate.
There are, depending on how many units are on the light rail, between 2-4 diesel engines powering the generators providing electricity to the motors.
Since these diesels aren't being used as commuter or work truck engines, their operating characteristics are that of a light rail train.
"As they are hybrid units, their engines can be limited to 2,000rpm for improved reliability. The diesel-only units have a maximum speed of 2,500rpm."
And, in the name of cleaner air,
"These units are geofenced to ensure that their diesel engines will only idle in built-up areas."
So, yes, those British Light Rail Trains (230 Commuter Class) do use Ford Ranger engines.
How fascinating to know that the same engines under the hood of regular Ford trucks can be used for more utilitarian, public transport purposes.