Some simple maths works out to 60,641 miles a year.
Browsing one of my new favorite Facebook groups that celebrates unusually high mileage cars and I came across this 2016 Scion iM with 363,855 miles for sale for $4,800 in Schereville, IN.
Check out a screenshot of the ad and photos of an example of one of the last of its kind below.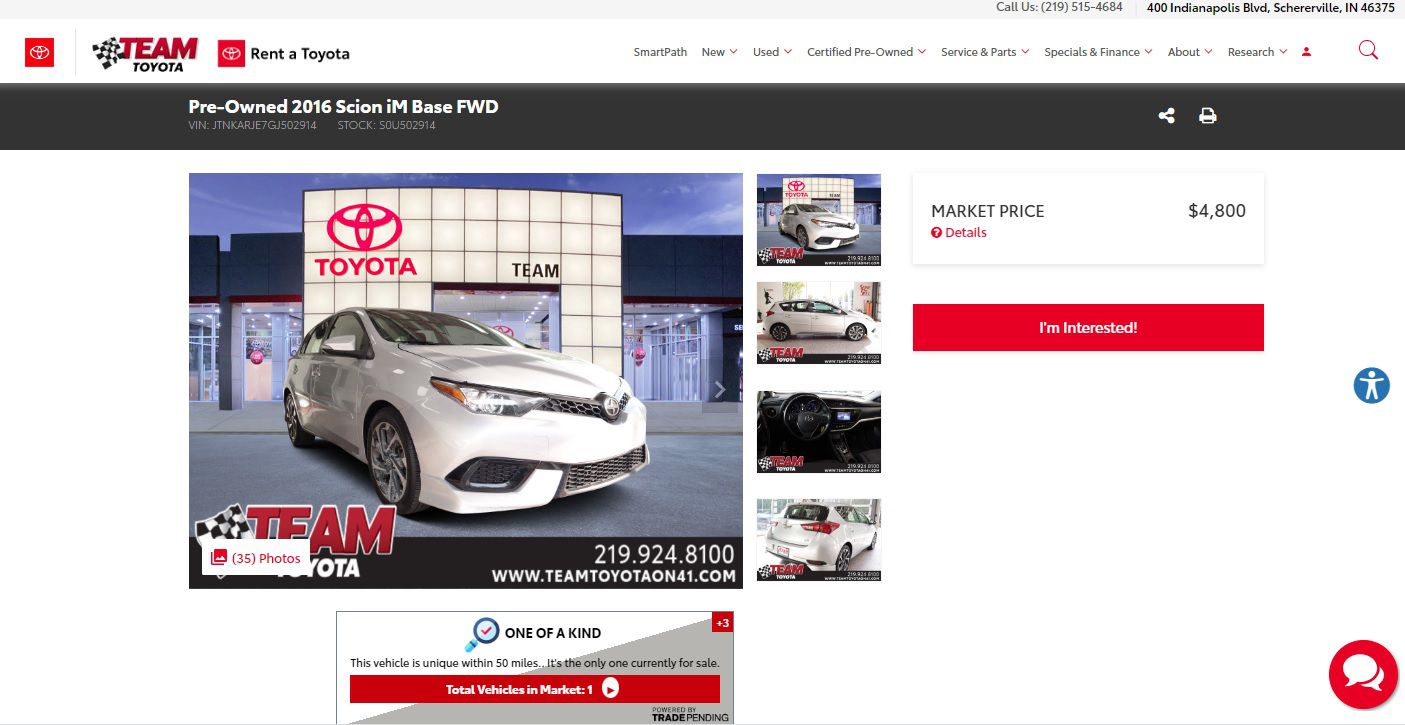 If you don't remember the Scion iM, or Scion for that matter, I don't blame you.
Scion, the youth-filled sub-brand of Toyota, was around between 2003-2016 with the Scion iM, the rebranded JDM Corolla five-door hatchback, only sold in its Scion form for two years in 2015 and 2016.
Despite the iM rebranded as a Toyota, the iM only soldiered on for two more years before it was replaced by the similar 12th gen Corolla hatchback.
This particular Scion iM, despite all the mileage and probably thanks to the dealership's detailer, does not look high mileage…at all.
Whoever was the previous owner must've been a careful driver as I see no evidence of major damage; I certainly can't see any large dings, dents, or body panels with questionable panel gaps.
Speaking of the previous owner, the salesperson I contacted did not give me any prior owner history so, as to how the previous owner racked up that many miles your guess is as good as mine.
My money's on insurance salesperson.
All the major touchpoints like the side seat bolsters and steering wheel show no major tears or signs of major wear, a testament, barring the previous owner didn't use a steering wheel cover, to Toyota's durable design.
The only sign this Scion's suffered brutal Indiana winters is a missing sideskirt exposing signs of rust which, if I was a prospective shopper, I'd like a good look underneath.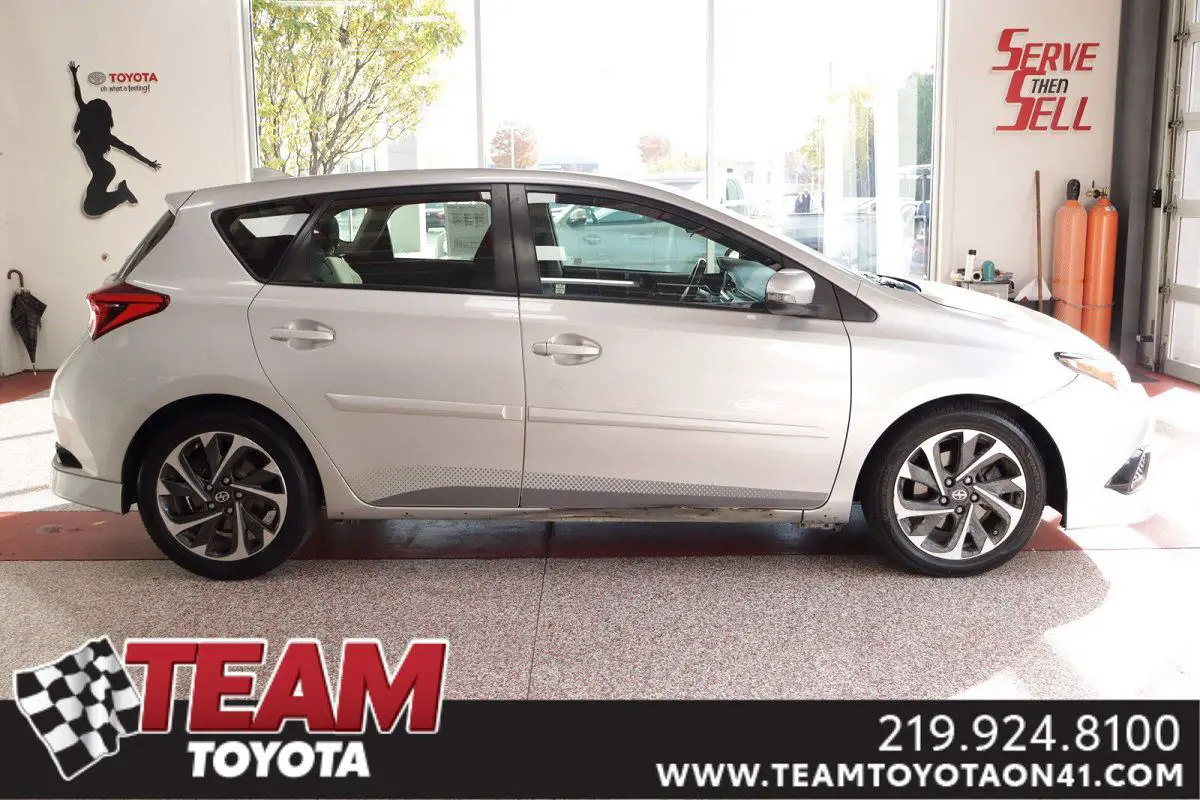 If you think no one in their right mind would spend five racks on what's essentially a five-door Corolla with that many miles, prepare to eat your hat as, according to the salesman I contacted from Team Toyota to suss out a story, this Scion iM's already sold.
I think the new owner got, in this crazy used car market, a fair deal.
Almost all those miles had to be highway miles and, if treated well and maintained per the recommended maintenance schedule, I don't see why this Scion iM can't double that mileage easily, that is, if the salt doesn't get it first.