If you pine for the previous generation Nissan Versa made between 2012-2019 you can still buy new ones if you live south of the border in Mexico.
In the world of new car models everything's always changing every few years but, for a few popular models like the Nissan V-Drive (aka the Nissan Versa,) sometimes, everything stays the same.
It was brought to my attention that in Mexico, sold in the same dealerships as new third generation Nissan Versas, you can, for a slightly cheaper price, buy the previous generation Versa except, as mentioned, they're now called Nissan V-Drive's.
Don't believe me? Check out Nissan Mexico's main page linked her, a screenshot of both cars side-by-side below, and a video review.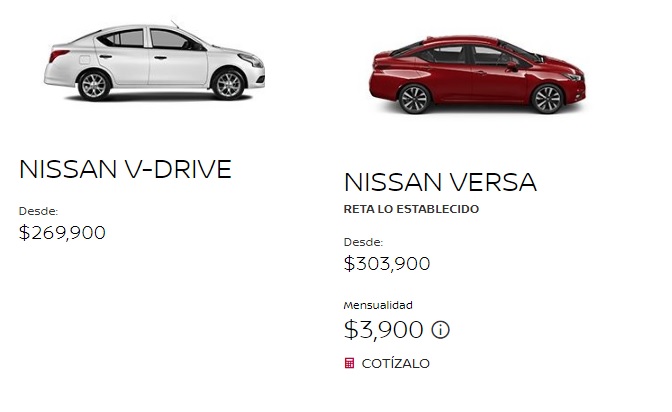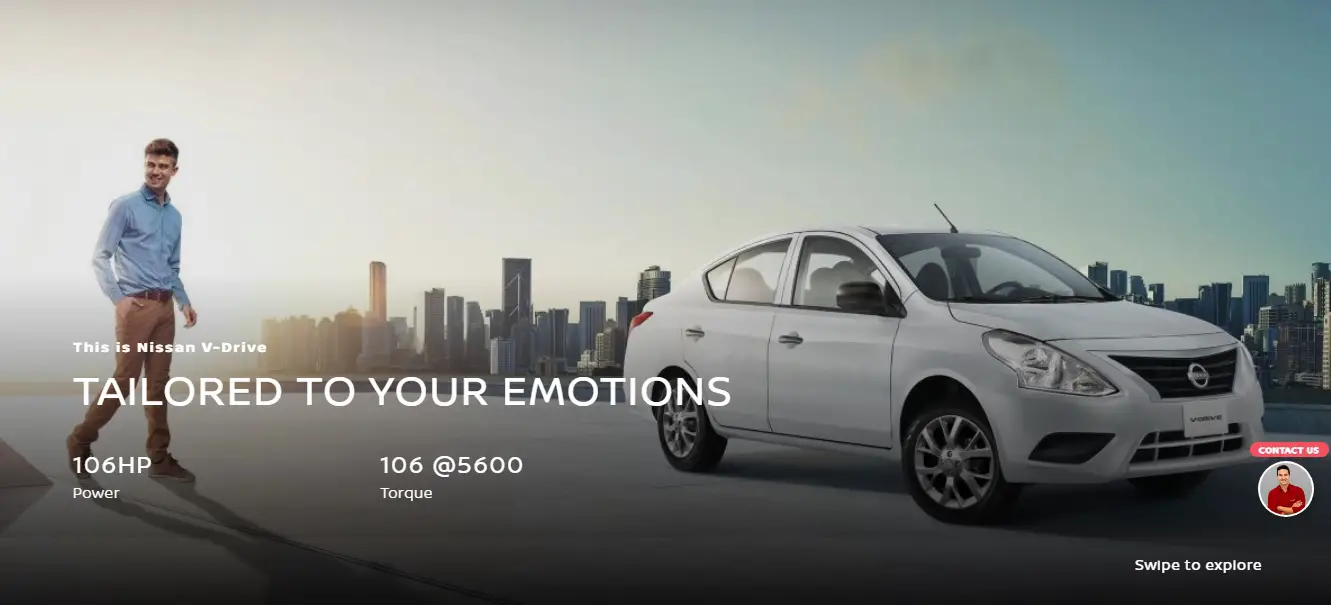 As you can see, if you so choose, you can opt for a new 2023 Nissan V-Drive for 269,900 pesos ($13,640 USD) or about 34,000 pesos ($1700) cheaper compared to the newer gen Versa.
But why would Nissan sell a cheaper, older version of a car next to its newer version?
There are several good reasons, but mainly two, or rather one that drives the other reason.
Let me explain.
First, Nissan and other car companies have done this in Mexico and other countries in the past.
You'll remember Volkswagen stopped selling their classic Beetle, first introduced to Mexico in 1954, as late as 2003. I say selling because VW's Mexican plant kept producing classic Beetles well into 2019 for other markets.
Embed from Getty Images
And, more recently, Nissan continued to sell what we know as the 1990-1994 Nissan Sentra in Mexico until 2017, five newer generations and 23 years after the world moved on from that generation Sentra, until safety regulations highlighted just how unsafe these Tsurus are in modern traffic.
Embed from Getty Images
The main reason both Volkswagen and Nissan sold new, older generations of popular models then, something they still do today, is because there's still a high demand between taxi drivers and fleet companies for these basic, yet robust cars that can handle abuse day in and day out.
Why buy a newer Versa for $1,700 more when the older Versa does just as well?
Despite Uber killing the taxi industry in the United States, in Mexico, a taxi ride is often as cheap (if not cheaper) than an Uber ride so the taxi industry is still alive and well there.
A quick search of "Mexico Taxi" in Getty Images shows this Versa is the new Beetle/Tsuru.
Embed from Getty Images
Embed from Getty Images
Since Nissan started selling these Versas 10 years ago, it'salso a lot easier and cheaper to find parts for these older gen Versas.
It's worth noting the newer Versa still uses the same four-cylinder (HR16DE) as the V-Drive (the previous gen.)
The second reason is, for Nissan, these V-Drive's most likely have a higher profit margin compared to a newer one because this generation's already (practically) paid for itself and then some as of 2019.
The R&D, labor, and marketing costs associated with making and producing this generation Versa amortized over each new V-Drive that rolls off the line becomes that much cheaper the more they make them.
Small, compact cars are notorious for not bringing much profit for each one sold for Nissan and for dealerships so, if they can sell an older model because the market actually wants it, it's a no-brainer, a win-win.
How much longer Nissan will sell this older Versa has yet to be seen but, judging by how long the Beetle and Tsuru lasted, you can bet they will for several more years.
Unlike the old B13 Sentra/Tsuru, this V-Drive comes with basic safety like (6) airbags and modern(ish) crash protection technology baked in, two things that ultimately killed the Sentra/Tsuru.
The Beetle and Tsuru walked so this V-Drive could run.