This may be a case of mechanical failure of some sort.
*If you're here from Reddit, I have nothing more to add then what's in that thread.
Redditor /r/JadedBones submitted a short smartphone video to the /r/SanDiegan subreddit earlier yesterday (Feb 20, 2023) showing a postal worker on the job in Downtown San Diego crashing back and forth between two parked cars.
Here's his video below.
It happened on the 1400 block of 4th Avenue in front of the Atmosphere Apartment building, which happens to be right next to the San Diego County Sherriff's department.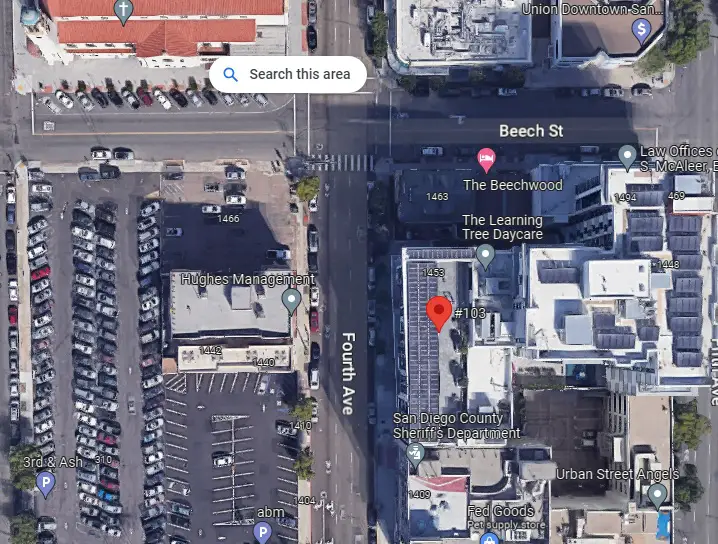 According to OP,
"A friend caught this happening today in Downtown SD, a post office drive crashed into his mom's car and others repeatedly."
It appears to be a mechanical failure as, in an update commented earlier today, OP says,
"(The) mailman told my friend he lost control of the truck, he was nice, albeit shaken up. Not sure of the mechanic failure that happened, though."
These Grumman LLVs route power through a simple, column shifted three-speed automatic (as shown in the video below) so, for the postal truck to shift back and forth like that, the postal employee has to manually shift it into drive, reverse, and drive again.
But, if you pay close attention to the postal worker's hands, he has both hands on the steering wheel when he should be, for a fraction of a second, shifting into reverse.
It looks like he's trying to keep his postal truck from veering into the street where, if it's really shifting on its own, might cause more uncontrolled damage.
Although it's close to meaningless to interpret his demeanor from off a computer screen from a second-hand video, his facial expression doesn't exactly say, "I'm going out with a bang, here."
If I come an official story, I'll update this blog post.
Until then, that's all I got.