When even a handful of cars pile up in either turn lane, it blocks the view for other drivers turning from traffic going the other way.
Texas resident and Redditor /u/Ichorian_ shared dashcam footage to the /r/IdiotsInCars subreddit showing what looks like a lady make a blind left turn on East Debbie Lane in Mansfield, TX causing /u/Ichorian_ to T-bone her at nearly 45 MPH.
Here's their dashcam footage below.
The accident happened in the 1500 Block on Debbie Lane (exact location on Google maps linked here with a screenshot of the location below.)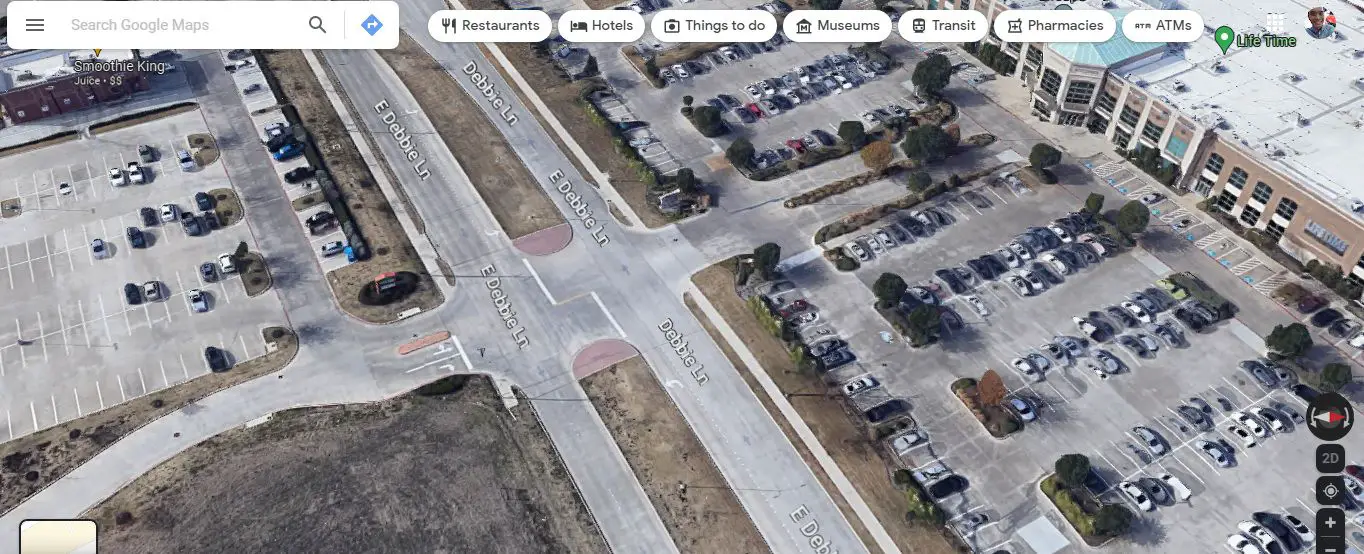 Their dashcam video starts out when they make a right turn onto Debbie Ln.
As they approach the intersection between Lifetime Gym and the shopping center with Sprouts Farmer's Market, there are only four vehicles lined up to make a left-hand turn in the dedicated turn lane.
As the footage shows, the line of vehicles, particularly the truck, blocks OP's field of vision of cars entering their direction of travel and the driver's field of vision in the other car, unbeknownst to OP, making a left turn.
It's all but impossible for OP to react fast enough, which results in them T-boning the lady's car at, as mentioned, nearly 45 MPH.
"I think I had maaaaaybe 20 to 30 feet between me and her, and I was already at 40 mph, OP comments. "No chance (to brake in time) for sure."
Thankfully, OP's in a newer model Civic, their car's airbag and front end optimized for maximum crash safety doing their job to prevent them from serious injury.
"Got X-rays right after the accident at a hospital, and I started seeing a chiropractor 2 days after the accident, so we good on that. Legit just a lot of tense and sore muscles right now thankfully."
OP shared just how bad their Civic looked at the local junkyard after the crash.
It's clear the driver at fault is the lady in the white car. Taking a turn or driving through an intersection when you can't see traffic in the other direction is just plain bad driving.
A lot of other Redditors, myself and presumably OP included, are also blaming this accident on what amounts to poor, cut-rate intersection design.
"You say that like there's something inherently unsafe about having drivers take an unprotected left across a three lane road with a 45 mph speed limit while their view is obstructed by drivers put in the same situation in the opposite direction?" /u/aetius476 sarcastically commented
"Its a pretty awful design. Promotes sitting in the middle. Then the turning car off the main road has to contend with the person in the middle and the person in the turn lane. Really needs a stop light.," /u/JoJoRouletteBiden added.
Others suggested that this would be a prime location for a traffic circle or, at the very least, some traffic lights.
"I don't see how this intersection is supposed to work for ideal road users when there's even a little bit of traffic. Needs a traffic light, there's just too many lanes and directions you need to look out for and even with just light traffic visibility is gone," /u/impulseair suggested.
A look on Google Maps reveals that this wider intersection was put in sometime between 2015 and 2016 as turn traffic increased in the area, the design first drafted 10 years earlier.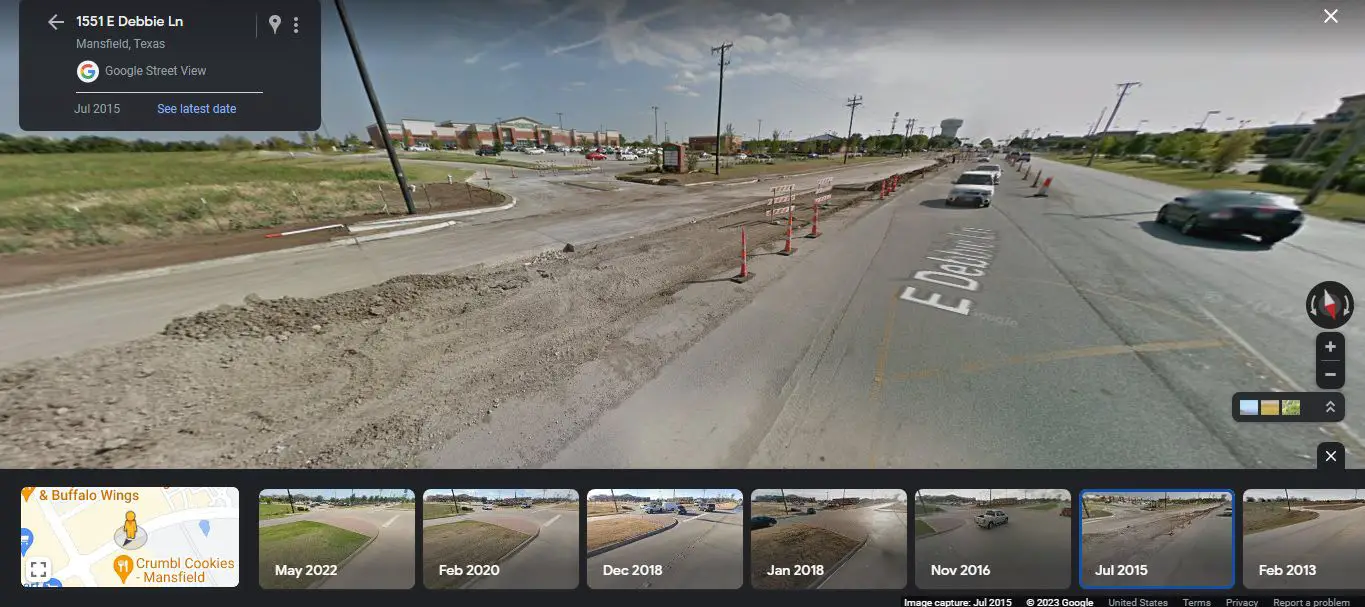 While an economical approach to handling traffic in busy commercial areas, as this accident shows, it has visibility deficiencies.
Hopefully this accident serves as a data point and an impetus to improve intersection design in Mansfield, TX, the greater Arlington area, and beyond.