The four-day event includes live music, food, karaoke, and of course, cars!
If you love cars and are a nudist, I have good news for you. The Valley View Recreational Club, a nudist camp based in Cambridge, WI, announced the dates for their Annual Nude Car Show.
The four-day event is from Thursday Aug 10, 2023 9:00 AM – Sunday August 13, 2023, 5:00 P.M.
Here's a Google Maps birds-eye view of the club in question.
Cambridge, WI and the VVRC at N3080 E Rockdale Rd is 20 minutes away from Madison to the west and 14 minutes away from city of Fort Atkinson to the east.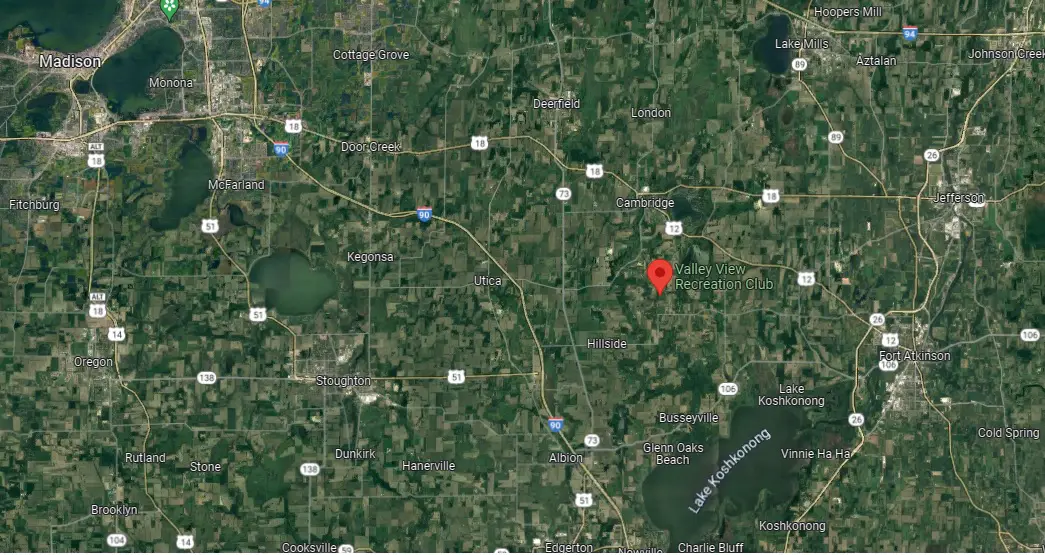 According to the Recreational Club's official event page, the festivities include Karaoke on Thursday, entertainment on Friday, entertainment and a raffle on Saturday, and another raffle, a 50/50 drawing, Car Show Awards and a Parade of Cars on Sunday to round off the weekend.
Contrary to popular belief, this isn't some one-time car show the Recreation Club just started, the Annual Nude Car Show might be one of the longest running and well attended car show's in the United States.
According to Twitter user Susan Longmore, if 2011 marked 22 years of the VVRC's car show, 2023 marks 34 years of this show's existence.
To put that in perspective, the Annual Goodguys Rod & Custom Association annual car show is just 6 years older (their first car show held in 1983.)
If WI Local Guide Micheal Anderson is to be believed, the Annual Nude Car Show is the club's biggest event of the year with "100-200 (visitors) on busy weekends like (the Annual Nude) car show."
If you've made it this far and are still wondering, VVRC's rules make it clear, "Everyone is expected to be nude (This is not a clothing-optional campground.)"
As Facebook commenter Arianna Biondo jokingly pointed out, "Guess we won't be seeing any lifted trucks owners there…"
So, if you want to show-and-shine with your ride and want to do it around like-minded nudists, clear your calendar and set your sights on The Badger State this summer.