If you can't count on local charging, you might have to bring your own generator.
Ford Lightning owner Josh Gordon was so surprised he spotted another Ford Lightning in his remote Sierra Nevada-area California resort town that he got one of his friend's to snap a photo for him as proof.
It wasn't so much spotting another Ford EV Truck as much as his unique charging situation.
Here's the photo Gordon posted to the "Ford F-150 EV Lightning "Owners Only" Group" below.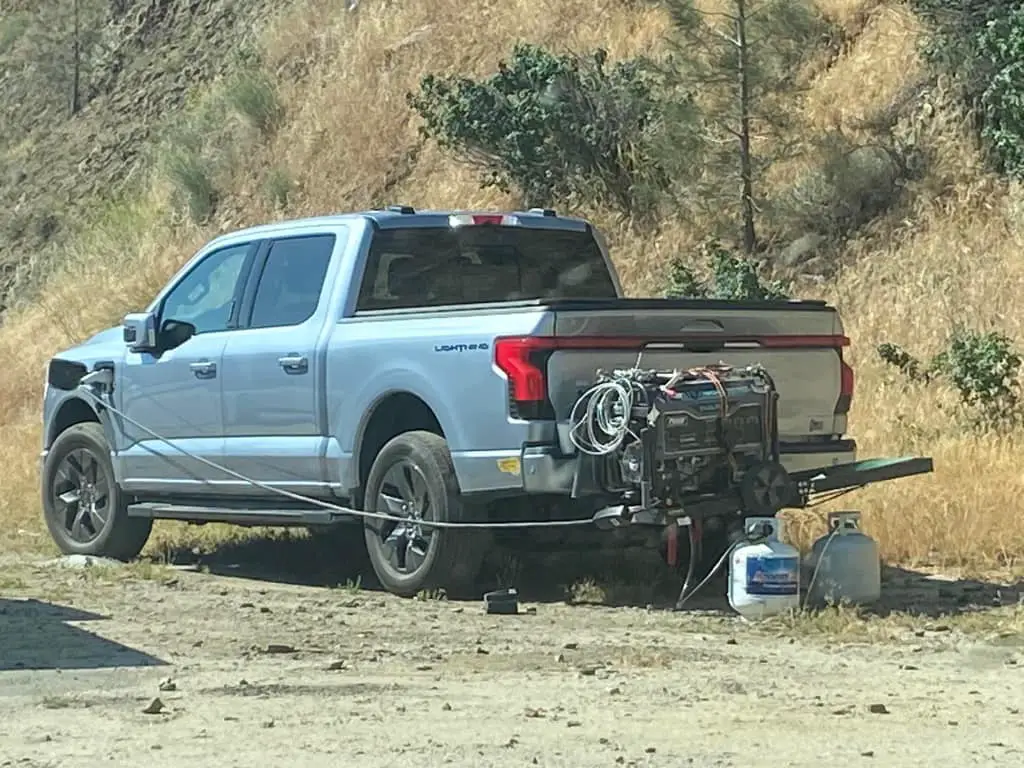 "In my tiny mountain town neighborhood," Gordon's caption reads. "There's only one public level 2 charger in a 60 mile radius here. It's also the second Lightning I've seen up here other than my own."
Kernville (population 790) like many small cities, does not have enough car traffic to justify an EV charging company like EVGo to place one of their charger(s) in.
Until enough demand builds up or someone bankrolls a Level 2 charger as an investment of sorts (which we'll get to shortly) electric car drivers travelling through Kernville or stopping for a few days either have to have enough range to make it to the next station or they have to secure their own charging like this particular Lightning owner.
True to Gordon's caption and looking up the charging situation for myself, the closest Level 2 charger is 30 miles away by how the crow flies and 60+ miles away by car.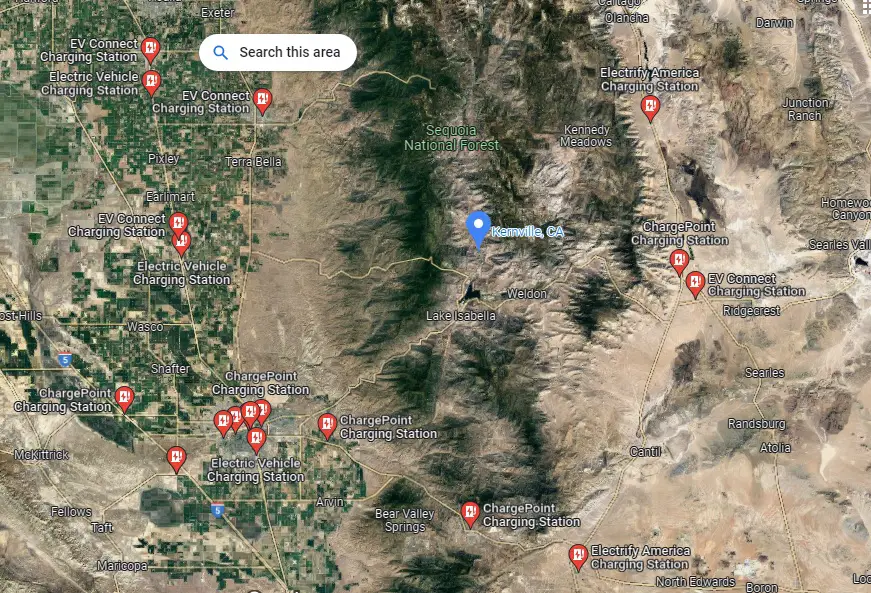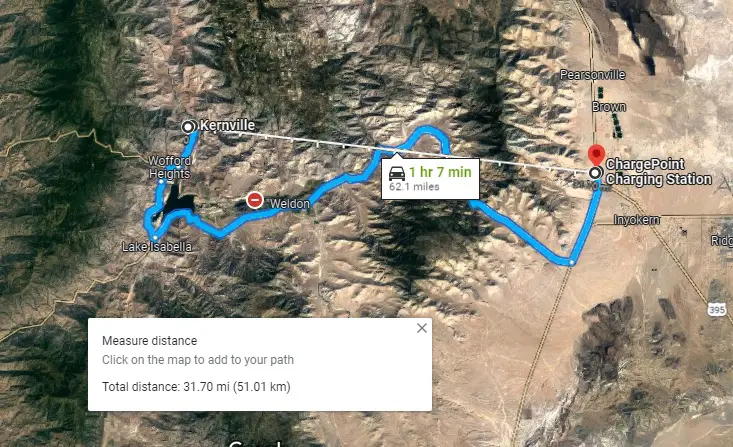 These Ford Lightnings have either 230 miles range or 320 miles range depending on if you get the standard or extended range.
Two hours of driving and 120 miles round trip just to charge is a non-starter, not to mention the 60 miles range lost driving.
Although Plugshare shows at least 5 J1772 compliant chargers, according to Gordon,
"Other than the $1 one at the local Forest Service HQ, those other ones are destination chargers behind gates including one at an owner's Airbnb, in other words, not generally accessible. There will be more soon."
How efficient is charging off a propane generator like the one in the photo?
If that Lightning owner got a mid-range dual fuel generator like this $1,800 one from Home Depot that pumps out 10,500 watts running, it'd take at least 12 hours to fully charge a Lightning with the largest extended range pack or 9.3 hours for the standard battery.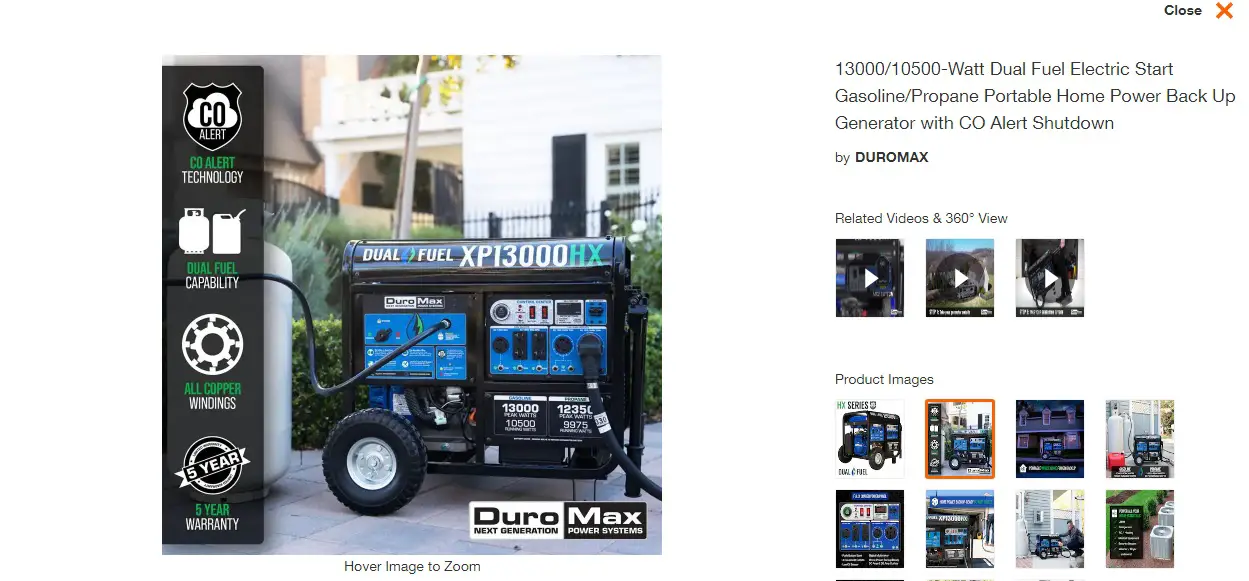 That's assuming you brought or can buy enough propane to keep the generator running through the night.
Despite the dire charging situation for EV drivers passing through Kernville, there's good news.
"(I) just signed the state and district grant papers (for additional Public Level 2 chargers.) We're installing two and the motel up the street (also installing one) makes three (in the near future.)"
While impractical to own a Ford Lightning without your own Level 2 charging or public charging available, it's not unheard of to bring your own portable charging situation.
It just looks silly as heck doing it (imo.)
Source: Josh Gordon via Ford F-150 EV Lightning "Owners Only" Group.