"Don't California my Colorado," implies Castle Rock, Coloradan.
Micheal CH, a presumed local Coloradan, stopped at a Starbucks in Castle Rock, CO when he spotted a Nissan Murano with California plates parked up front with "NOT FROM CALIFORNIA. THIS IS A RENTAL" in big bold letters painted on the back window.
CH took a photo and shared it with the Big Altima Energy Facebook group.
Check out a screenshot of the post below.
This Murano was spotted at the Starbucks off Kinner St, the nearest one to the literal Castle Rock (exact place on Google Maps linked here.)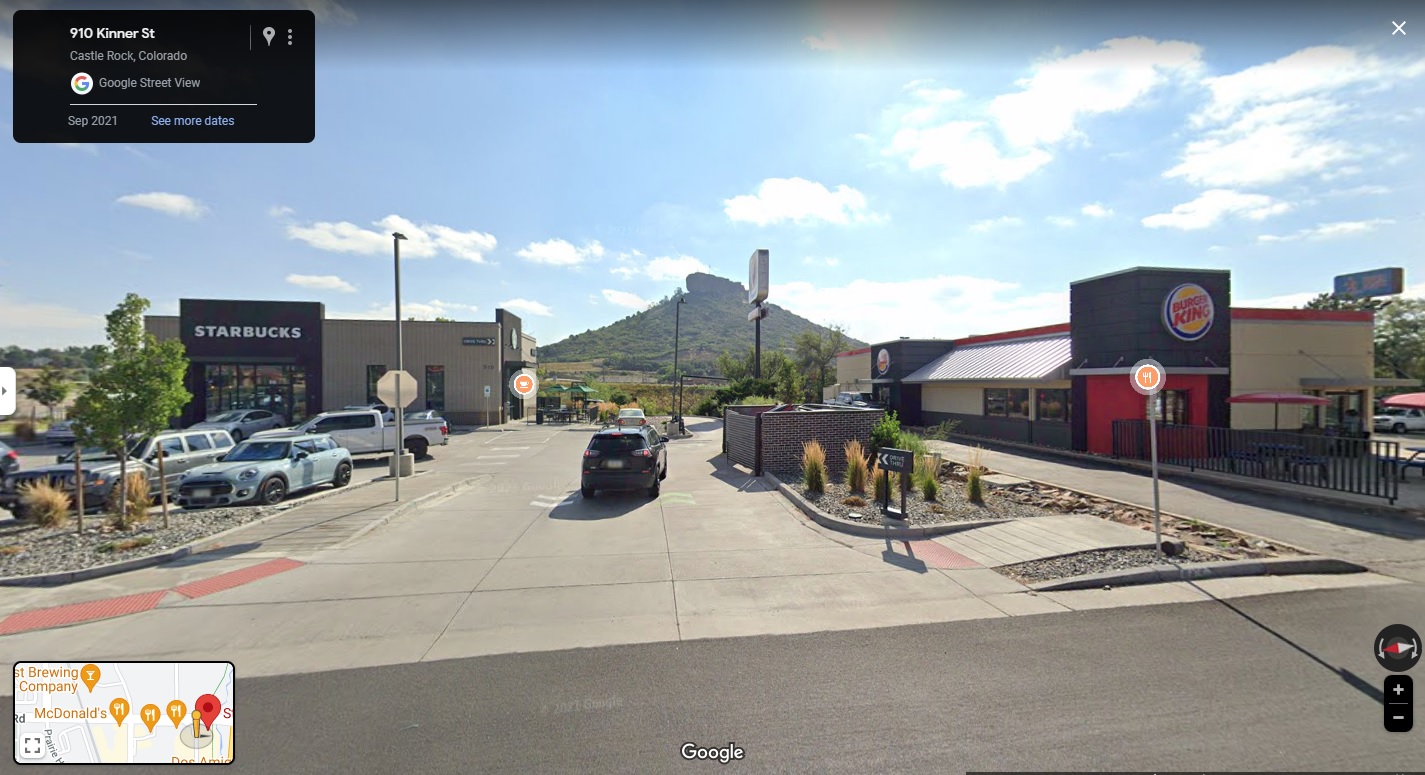 Coincidentally, I blogged about a similar thing happening in Kalispell, MT earlier in February, a Montanan posting a "It's a rental" sign on the back of their rental Toyota RAV-4 with California plates.
If you've been living under a rock (maybe Castle Rock) and don't know why this Coloradan or Montanan did this, it's because generally people in Colorado hate people from California.
In fact, in a recent informal poll by chart enthusiast Matt Surelee to his 400,000+ followers, all the states touching and surrounding California hate California and its residents.
And it's not just an angry stare kind of hate in some states. According to Idahoan Chip Klein in the comments of the screenshotted thread above,
"Sounds like a post from someone who doesn't live in Idaho. Folks slash tires and run Californians off the road 'round here."
The general sentiment why everyone hates Californians goes a little something like this.
California is known as a liberal bastion for the several past decades. As a result, California has some of the most restrictive laws when it comes to zoning rights, gun control, law enforcement, and etc.
Their liberal politics and large social welfare net, voted for by Californian representatives and their constituents, also accounts for a large part of California's state wide and local budget.
It's a liberal and restrictive state that's also very expensive to live in.
As the pandemic proved, many Californians moved out of the Golden State to more affordable cities in the surrounding Nevada, Colorado, and Arizona areas.
Increased demand for housing drove up home prices.
In addition, this influx of Californians in different states may have changed the voting demographic of once largely conservative areas.
Colorado's been trending democratic since the early part of the 21st century, and Coloradans blame California for that.
All these locals think California and their ex-residents are ruining their thanks to driving up their home prices and their liberal politics, and they don't look too kindly at anyone sporting California plates.
Don't California my Colorado, as they say.
Unfortunately, for a lot of car renters, they have little to no choice what plates come with their car.
Rentals are often one-way and, if a rental with California plates came from California to Colorado, anyone renting that car in Colorado's going to get California plates.
This Nissan Murano renter simply doesn't want their windows or property stolen wherever they go in retaliation over their plates.
Whether or not you believe Californians are ruining Colorado or your respective state, until the economy does an about-face, it's going to be the general sentiment in non-California states for a long time.
And, you'll probably see these types of window signs pop up from time to time.
Ever see one for yourself?
Let me know in the comments below.