How to get the stump pulling power of Nissan's VK56DE at a fraction of the price.
Browsing Zuckbook earlier this week and I came across an interesting truck in Everett, Washington, a 2005 Nissan Armada truck conversion with 80,000 miles for just $3,500.
The featured image and first paragraph do not lie, someone took a sawzall to the rear half of a Nissan Armada SUV and converted the open rear to an useable truck bed.
The listing is linked here if it's still up, and screenshots of his post are below.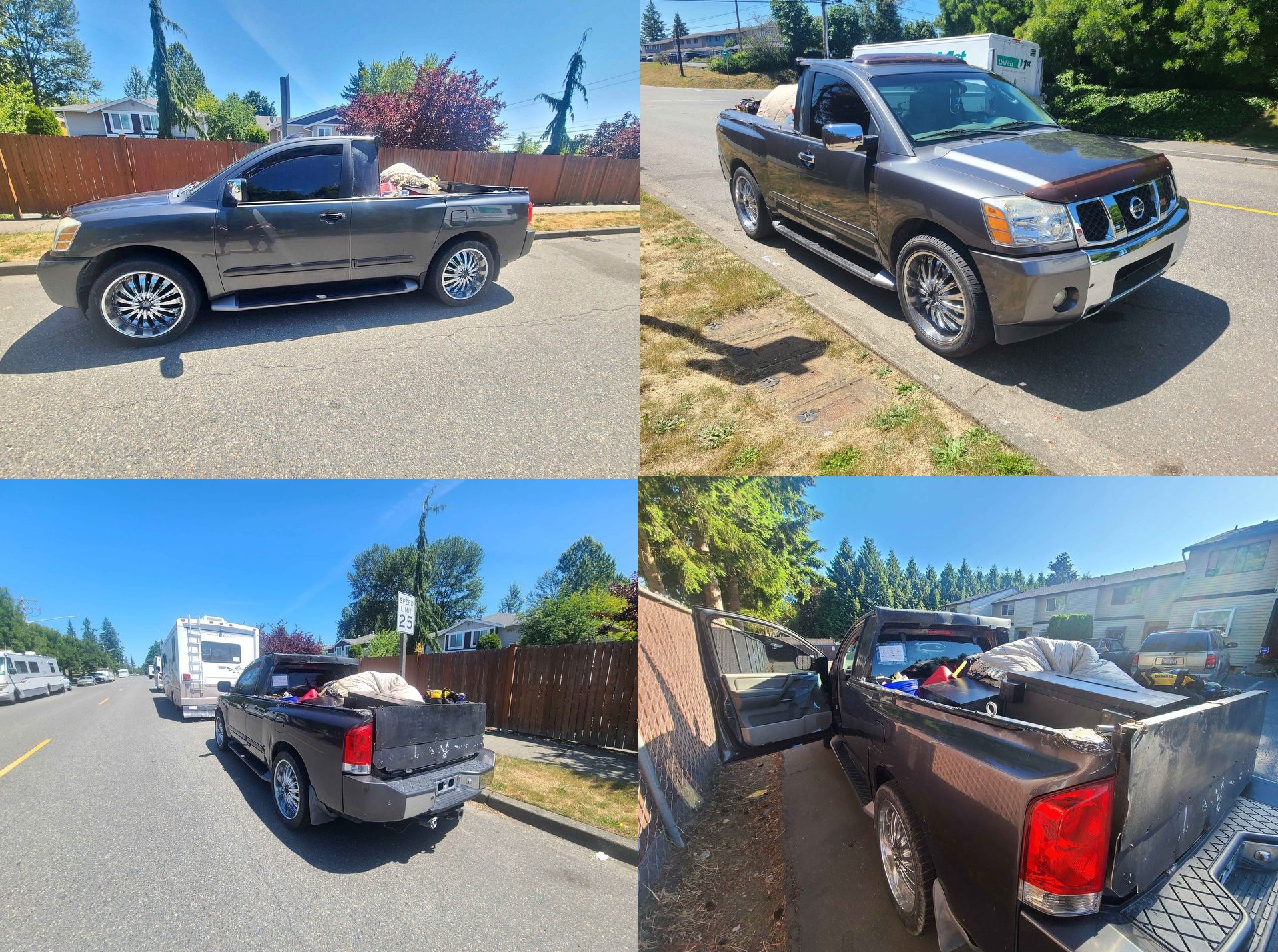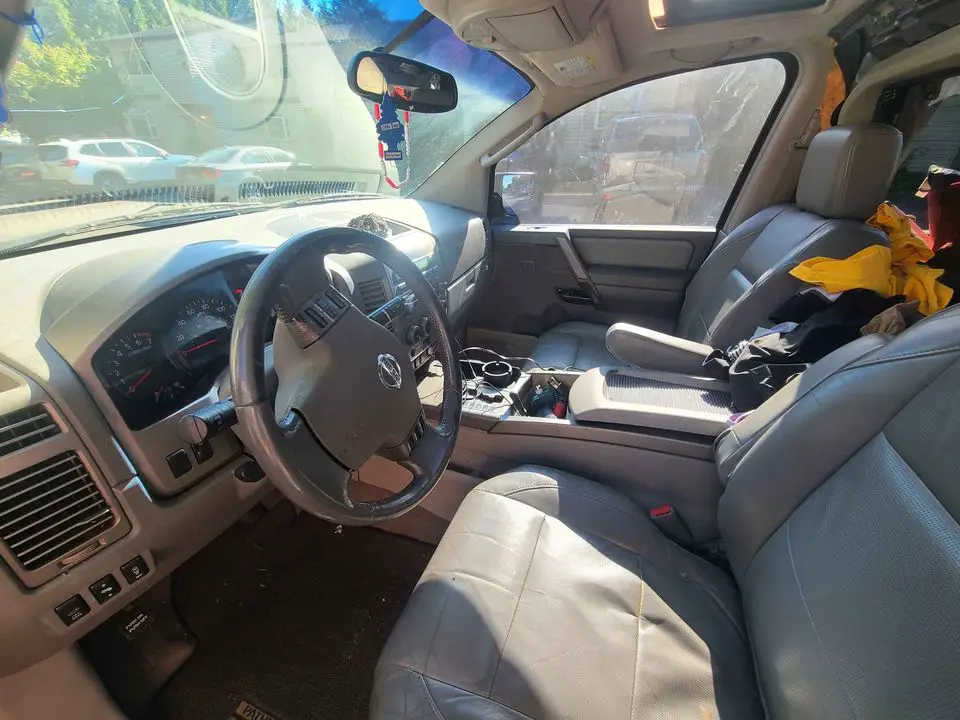 As the for sale price suggests, this isn't exactly an OEM level-like conversion, far from it, and the photos are proof of that.
He clearly sawed off the roof and slid the rear hatch forward to close off the gaping hole that was now open to the elements.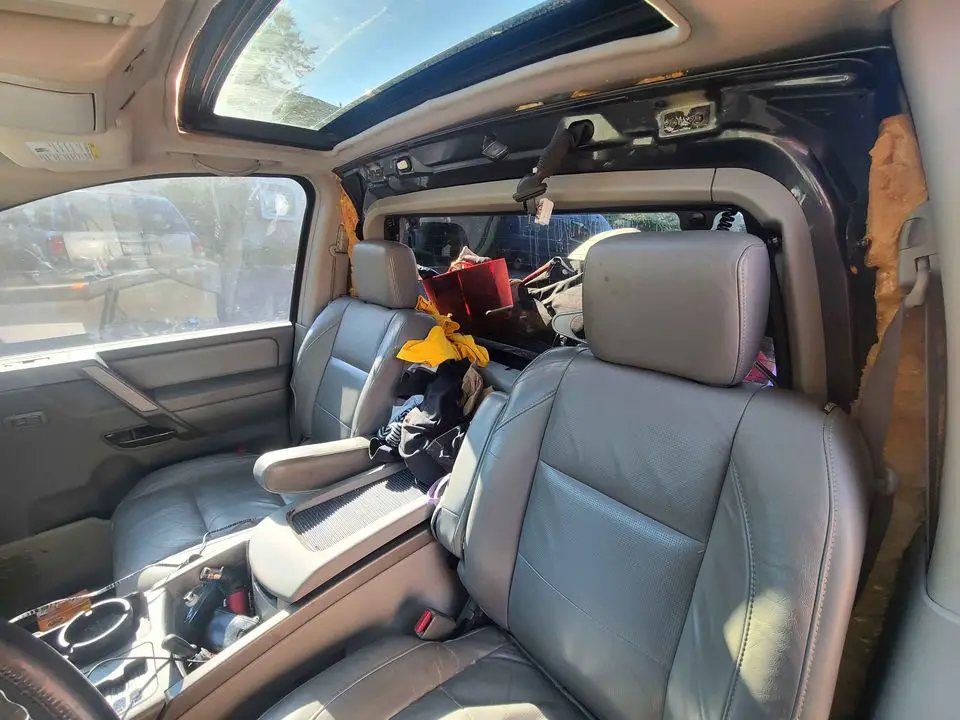 Since the hatch doesn't close off the front half on the sides (obviously), he used foam insulation to fill in the gaps.
If you're concerned about rain seeping in, not to worry.
"It don't leak," his description reads. "Has back window, truck bed liner and working tail gate."
Just in case the next owner wants to use the rear hatches rear defroster or power on the center rear taillight, the wiring harness is still sticking out for your convenience.
I would've loved to see what the bed liner looks like, but it clearly does the job as this man had no time to clear the Armada's bed of all his boxes, buckets, and tools.
This is clearly a working man's truck.
"I love this thing, but need the cash."
As for features,
"It also has tow mode and electric adjustable foot pedals. It doesn't discriminate against height, only accommodates"
You hear that, tall kings? If you're looking for a work truck that'll fit your six-foot frame for not a lot of cash, here you go.
The real party piece is what's under the hood.
If you didn't already know, the Armada has the exact same 305 HP & 385 lb-ft V8 engine (not to mention the same frame, too) found in Nissan's soon-to-be discontinued Titan, their only full size truck.
All that grunt is partly what makes the Armada capable of towing up to 9,100 pounds.
I'm not sure how chopping off the rear half of the passenger cabin would affect towing but, seeing how the Armada is built on the Titan's traditional ladder frame, I'd bet not as much as you'd think.
I did some searching on Autotrader and, while you can get a Nissan Titan for under $5,000, almost all of those Titans have over 200,000 miles.
This Armada conversion has a fraction of the mileage.
If you value having a stout work engine with lots of power that doesn't have a lot of mileage in your work truck, this might be the truck for you.
However, if you don't trust someone else's handy work, not to mention if you value basic safety (I'm sure the front passenger cell's structural integrity is now compromised) just get a regular Titan.
The bed's probably a foot longer, too.
That being said, kudos to this man for working with what he has.
I'm sure he's not the first person to look at an Armada and wonder, what if?
He's just the first person to actually make his dream into reality.