2023's auction for VIP Parking at Westlake High School was $501 short of breaking the auction record.
How much would you be willing to spend on getting premium, front row parking at your High School? One Austin, TX parent made sure their kid gets guaranteed princess parking for a year after dropping close to $20,000.
The week-long Westlake High School VIP parking spot auction wrapped up earlier yesterday (Aug 15, 2023) garnering a final bid of $19,500.
Here's a screenshot of the winning bid and what the bidding screen looked like, thanks to someone on X (formerly Twitter.)
Sure sign of fall approaching in Austin…

Westlake High School auctioning off student parking spots for $30,000 pic.twitter.com/LAHMh29T7k

— Evil MoPac (@EvilMopacATX) August 15, 2023
The online auction kicked off on the 8th.
In total 53 bids were placed.
If you didn't want to wait and go through the rigmarole of bidding, there was a Buy It Now option for $30,000.
According to the Westlake's parking policy, only Juniors and Seniors are allowed to park on campus with permit purchasers designated a specific parking spot. Even then, Juniors are only guaranteed up to one quarter of on-site parking.
Winning the spot, even if you're a Junior, guarantees you a spot for the school year as close to the front of the school as you can get.
Below is a screenshot of the school's layout, with the VIP parking spot located in red.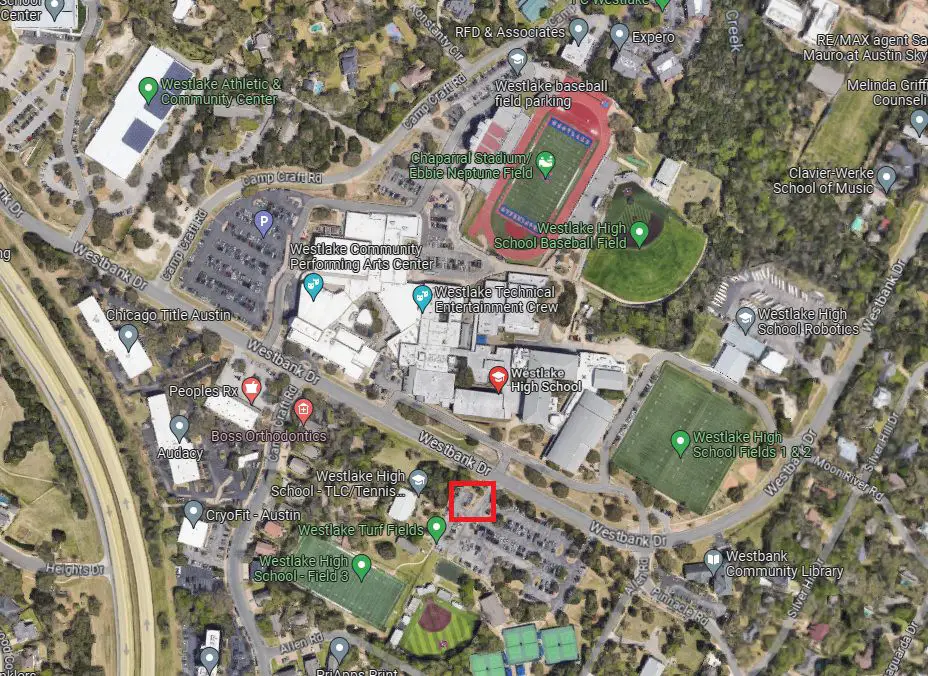 I guess if you really value a primo spot and don't want to leave your parking location up to chance, this is one way to do that.
As mentioned, $19,500 isn't even the most someone's thrown at this parking spot, as last year some luck student's parents plopped down $20,000.
In 2022, two other spots auctioned off for $10,000 and $6,700.
The year before that, four spots were auctioned, one for $12,000 and three for $5,000.
This year's auction benefits the Eanes Education Foundation (EEF) whose mission is to, "provide and sustain district-wide opportunities for educational excellence within Eanes ISD."
It goes without saying, but that $20,000 donation is 100% tax-deductible.